Ho-based Vora Sporting Club secured vital 3 points in their second game in the Volta Division Two Middle League.
Vora, nicknamed the Old Ladies of Ho, netted two goals in an encounter against Roberto FC at the Ho Sports Stadium, on Wednesday.
Emmanuel Adams and Atsu Nunana's 45th and 83rd-minute goals derailed the chances of Roberto progressing in the competition, after sharing spoils with Agbogba FC in their group opener.
A fixture between Agbogba FC and Young Desert Warriors was rained off due to rainy conditions in the Volta Regional capital.
The game is, however, rescheduled to be played on Thursday, 30th June 2022 at the Ho Sports Stadium. The kick-off is at 9 am.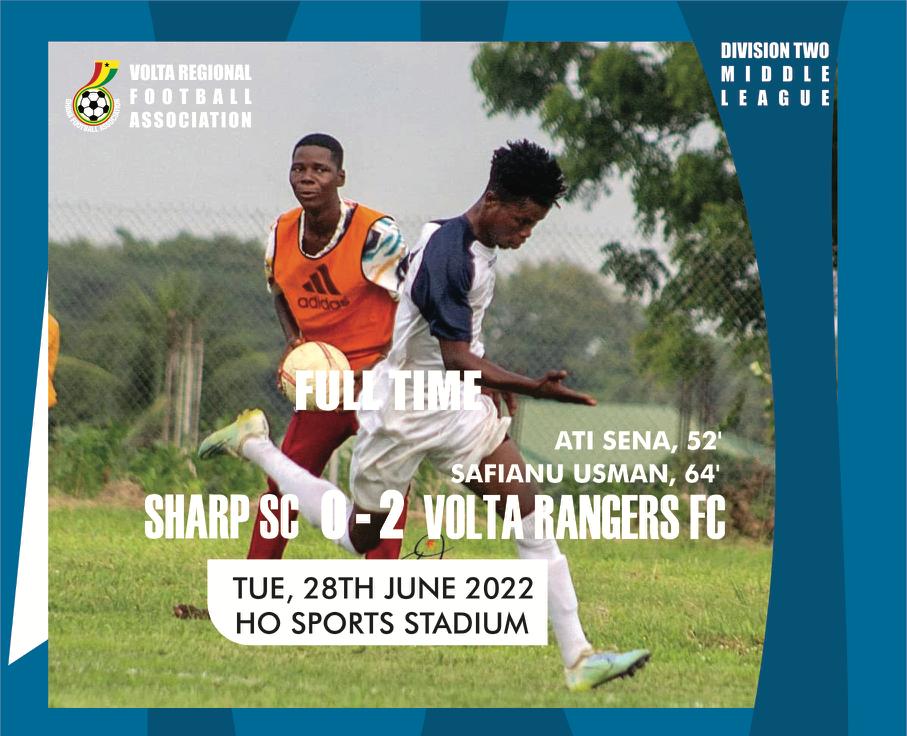 Volta Rangers is first on the Group B table with 3 points and 2 goals, followed by Kickers FC, which triumph over Trinity Stars. Sharp FC lies bottom of the group with 0 points.
Trinity Stars would meet Sharp FC in their second match, while Kickers FC hopes to secure all three points in an encounter with Volta Rangers to enhance their chances of representing the Volta Region in the National First Division.
Their fixtures are slated to kick off at 1 pm and 3 pm at the Ho Sports Stadium on Thursday, 30th June 2022