Newly-elected executives of the Local Union of the Volta Star Textile Limited have been sworn in with a call on government to assist in the introduction of a succession plan to provide opportunities for experienced workers.
This, they say, will ensure good exposure for sustainability and continuity in other to boost the morale of the workforce.
Local Chairman-elect, Bright Jones Ayertey appealed to government to intervene and assist the company in the procurement of raw materials, retooling and spare parts to enable the company to run successfully as the only surviving textile spinning and weaving mill in the country.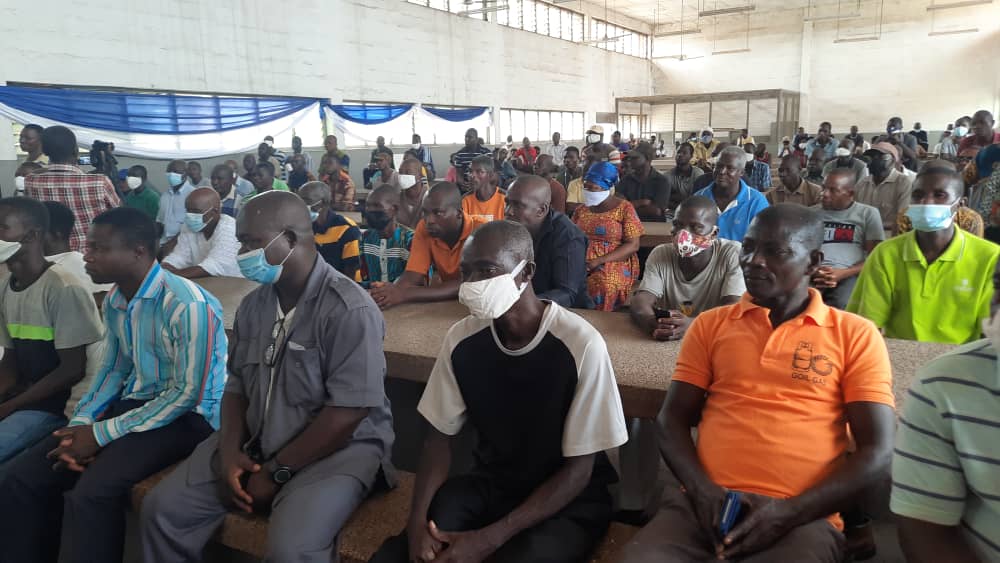 According to Mr Ayertey, the initiative will go along away to supply their overwhelming customers with the world-class gray baft to GTP and other countries to generate foreign exchange as well as guarantee job security for the youth in the region.
Mr Ayertey pledged that in collaboration with management, the executives will ensure that productivity is increased, while promoting a discipline and a positive attitude towards work. 
"We will also ensure discipline and promote positive attitude towards work for the sustainability of the company is paramount to us all," he said.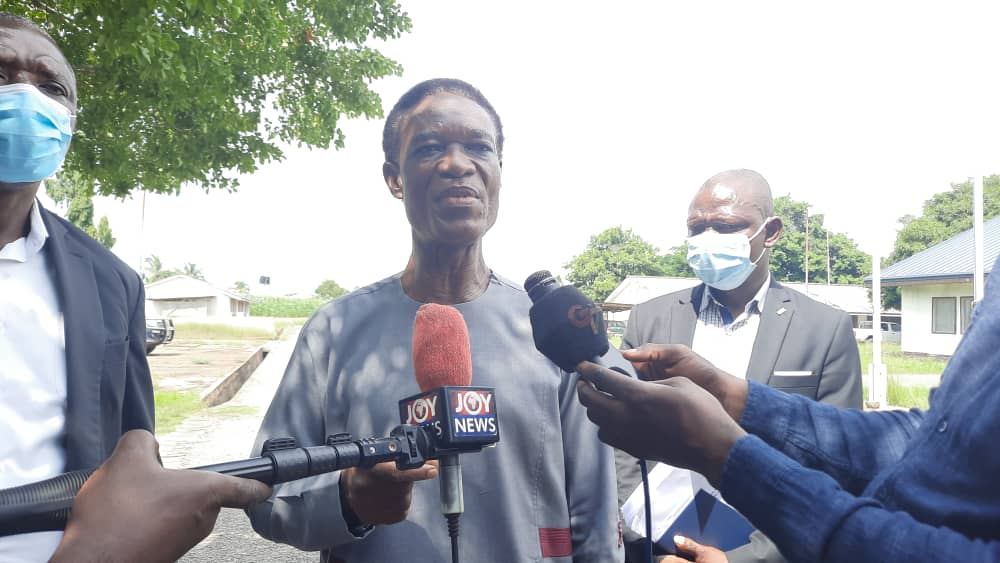 Mr Ayertey also appealed to management to put mechanisms in place to settle all outstanding arrears and all other existing challenges.
He lamented that retirement has become a threat and death sentence to workers due to the inability of management to consistently contribute to SSNIT. 
"We are appealing to management to put mechanisms in place to settle all outstanding arrears, the local unions and its mother union should strategies to assist management of V.S.T.L to solve the various problems persisting and reasons why statutory payments like SSNIT, Provident Fund are still in default state which leave the workers nothing to depend on after retirement," he said. 
Meanwhile, Acting Managing Director for Volta Star Textile Limited, Jerome Kwaku Dunyo noted that management has submitted a proposal to Exim Bank for the financing of 200 looms and other machinery.
Mr Dunyo added that, they have also reached an agreement with an Italian company, SAMARSRL to supply, install and operational issues 100 looms of which the company will repay in five years.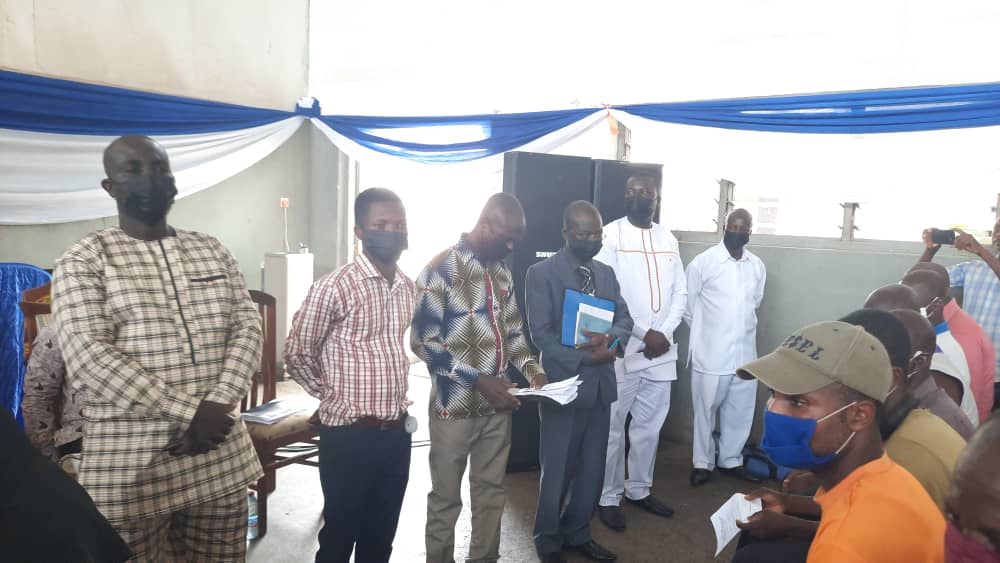 "Plans are in place for the installation of a 2.0MWP photovoltaic solar plant to supplement the power supply from the national grid which is expected to reduce our cost of power by at least 30%," he said.
Deputy General Secretary of the Industrial and Commercial Workers Union (ICU), Morgan Ayawine urged the executives to endeavour to discharge their union's responsibilities effectively.
Mr Morgan Ayawine noted that mutual respect and fairness devoid of discrimination should be the hallmark of the current administration.
"It should be noted that capital and labour today are equal partners and they must be harnessed and harmonised dispassionately for increased productivity to result in profitability for the good of the social partners," he said.
Mr Ayawine noted that the President, in his 2019 campaign, paid a visit to the company and committed to retooling the factory in a bid to revamp it for profitable operations but this promise is yet to be fulfilled.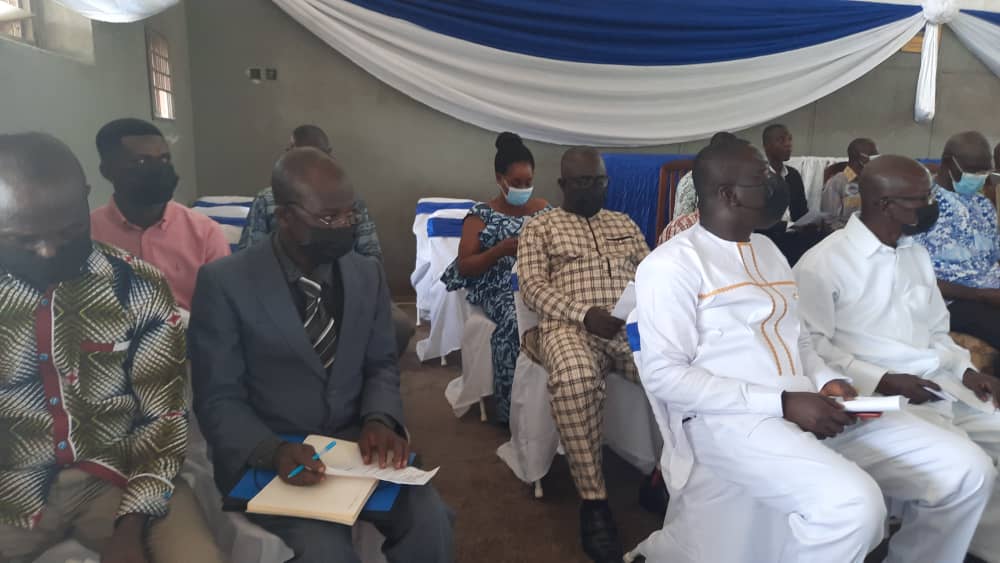 "I still remember vividly the president was given a standing ovation by the workers, chiefs and people of Juapong on the basis of his promise and we are still in anticipation of that promise," he added.
Mr Morgan Ayawine pleaded with the President, Akufo-Addo, to as a matter of urgency fulfil his promise.