The Oti Regional New Patriotic Party (NPP) Chairman, Evans Dapaah, has urged electorates in his jurisdiction to show gratitude to President Akufo-Addo for giving the enclave a regional status, by voting massively for him in the December polls.
He indicated that it was under the current administration that the Oti Enclave gained recognition and allocated major development projects which would enhance the livelihoods of residents.
Speaking at the commissioning ceremony of an NPP office in Likpe, he asserted that though the National Democratic Congress has received massive support in the traditional area since the inception of the 4th republic, it failed to provide the needed development projects.
"I know NDC big wigs and former government appointees who hail from this area, but your roads are still in terrible states", he said.
"However, President Akufo-Addo whom you have never voted for thought it wise to create the much-desired region for the Oti Enclave, and will soon create the Guan District for the Santrokofi, Akpafu, Lolobi, and Likpe Traditional Areas."
He said that the NPP deserves another term in office due to its good track record in managing the country's economy as well as implementing social interventions that had helped improve livelihoods of citizens.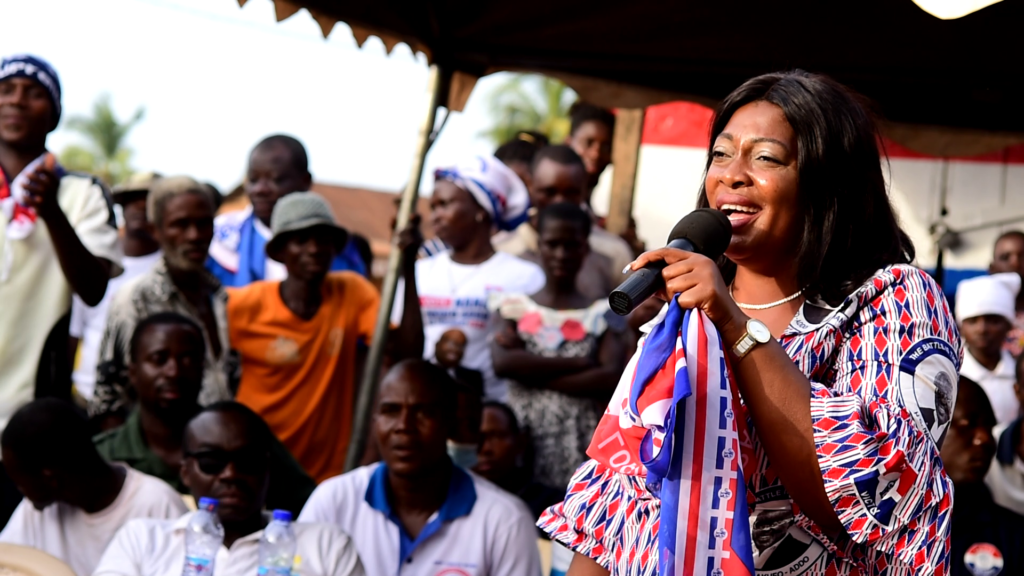 The Oti Regional NPP Women's Organizer, Olivia Aglago outlined policies and social interventions being implemented under the Akufo-Addo-led-government and implored electorates to vote against the NDC in December for failing to harness the needed development projects in their localities.
"We have all voted for the NDC before but got nothing out of it. If someone asks you what you got from the NPP, you can tell them your child is attending senior high school for free"
"President Akufo-Addo has promised that our children will access loans without a guarantor to support their university education. This is to help the poor and not for the rich in society", she said.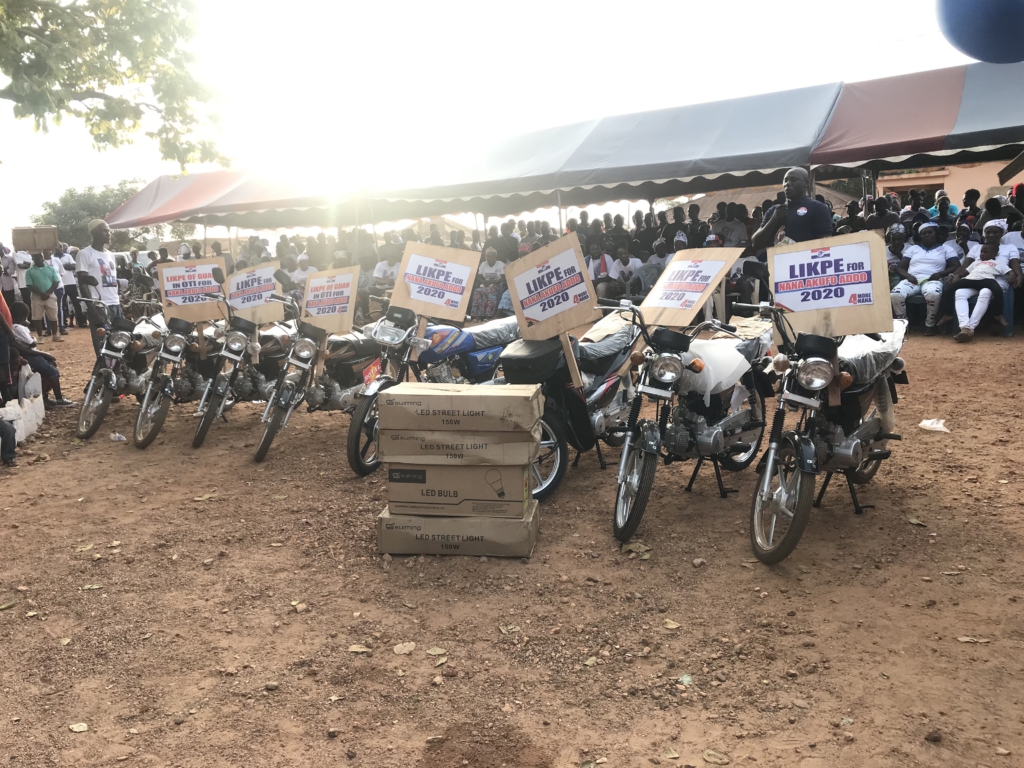 A Staffer at the Office of the Vice President, Elizabeth Utaka, presented 13 motorbikes to be distributed to NPP electoral area coordinators in the SALL area to augment their campaign activities.
"I decided to solicit for support to purchase the motorbikes when I was informed the coordinators had no means of transport, which was affecting their campaign activities", she said in an interview with Myjoyonline.com.