Managing Director of local vehicle assembler, Katanka, Francis Kudjordzi, has argued that his outfit's new types of vehicles are not in response to the niche automobile market created by the government so far.
The car company has geared up to begin the assembling of about 500 small vehicles.
"We thought about this long before the concept for an automobile market. We are not in competition with any of the automobile companies in the country. This initiative is to respond to the product need of our lower middle income earners," he disclosed to Joy Business.
These cars come in the range of a manual gearbox as well as an electronic automatic gearbox powered by lithium batteries.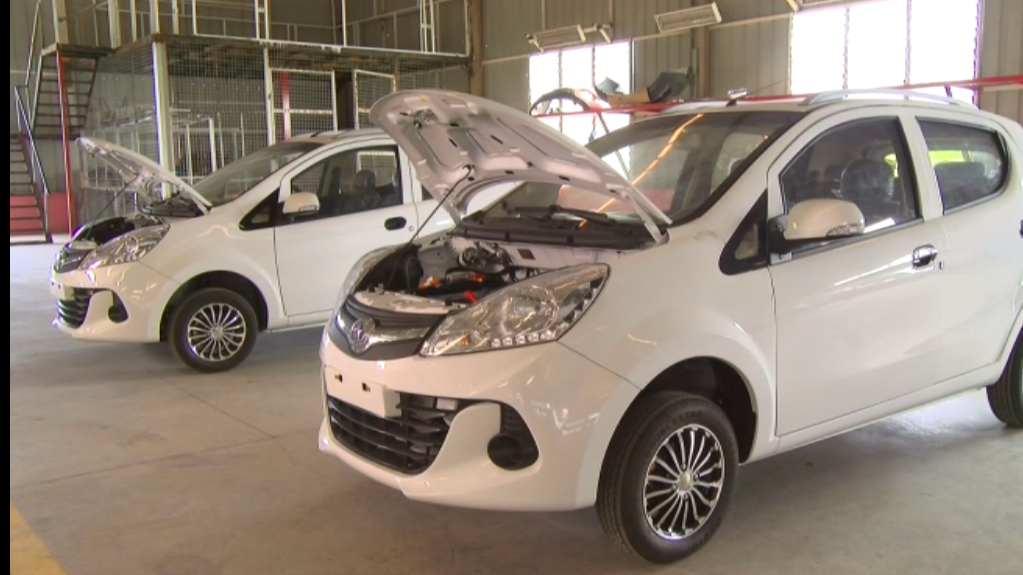 "With just ¢45,000, you can get one of these small cars that come in manual and electronically powered automatic gearboxes. We have assembled them for intercity transportation and not countryside travels," he added.
Meanwhile, Kantanka is in need of a capital injection of $100 million for expansion works.
Mr Kudjordzi, said the company is also exploring "possible partnerships" in the coming months.
"We are expanding in the months ahead. For now, we need an investment capital of about $100 million. This is crucial at the moment when demand is fast increasing and our market share is expanding," he revealed.
Already, some automobile giants have established assembling plants in the country after government announced the automobile bill that sets the centre stage for the country's niche automotive industry.
Events started taking shape in August 2018 when German Chancellor, Angela Markel, paid an iconic visit to Ghana for a partnership to have German automobile giant – VW, establish a car assembly plant in Ghana.
"We are very interested in investing in Ghana. I'm happy to say we are signing an MoU with the government of Ghana and our automobile giant, VW taking the fore."
So far, VW has outdoored a collection of its newly assembled vehicles in Ghana with the price pegged at ¢60,000 that's for a brand new VW vehicle.
According to the Trade Minister, Alan Kyerenmanteng the compilation of an automobile bill is a game changer for Ghana and the rest of West Africa.
"What is happening means a lot for the economy. It is going to reduce our import bill of $10 billion per annum. Our thirty leading imports constitute a chunk of this amount.
Out of this 30, the top three is led by the importation of vehicles. The establishment of the automobile industry is the best solution"
Never get it wrong, VW is just one of many other automobile giants racing to establish car assembly plants in the country. Suzuki, CFAO, and Toyota are among other competitors.
"We find Ghana as the right place to invest in the automobile industry. We came to know from Toyota that Ghana has introduced a new automotive policy.
"We are highly interested in participating in this initiative General Manager for the Middle East and Africa of Suzuki Motor," Koyote Suzuki revealed.
With 30 percent shares in Ghana's automobile space, Toyota is up for some competition as it focuses on a local assembling point in the country.
Head of sales operations of Toyota Ghana, Andrew Lamptey tells Joy Business, "it is our responsibility to ensure that every Ghanaian who wants to own a vehicle gets one. We are committed to packages that will make the vehicle affordable and easily accessible to all Ghanaian".
Already, local dealers in second hand vehicles feel threatened by the government's ambitious move for an automobile industry.
Eddy Kusi is a second car dealer who minced no words jabbing the government for going in for international giants.
"If you are a government bringing in an assembler – we have these big car companies coming in – allowing them to operate with free duty for three years. What are we gaining as a country? The automobile people in Ghana will be kicked out of business. It makes no sense," he lamented.
However, President Akufo Addo has been explaining the reason for this move.
To him, opening the space for healthy competition and granting Ghanaians the option to purchase affordable brand new cars are all that matters.
Meanwhile, the Automobile Dealers Union of Ghana is threatening a nationwide demonstration against the government's move.
With Ghana's second-hand dealers numbering thousands, disruptions in their supply could affect job numbers.
DISCLAIMER: The Views, Comments, Opinions, Contributions and Statements made by Readers and Contributors on this platform do not necessarily represent the views or policy of Multimedia Group Limited.