The Country Head of the United Nations Youth Association-Ghana (UNYA-Ghana), H.E Lilian Sally Addo has admonished the youth in the nation to uphold and defend the peace of Ghana during and after the December 7 elections.
According to her, it was prudent for every youth in Ghana to see themselves as peace agents and live together in harmony to enable the maintenance of peace and security to always prevail in the country.
The Country Head made these thoughtful remarks during the 'Unity Peace Walk' organised by the United Nations Youth Association-Ghana in Accra last Saturday.
Over 300 youth who were both members of the UNYA-Ghana and Models Union of Ghana participated in the 'Unity Peace Walk'.
The members of the group used placards to preach about the virtue of peace and stability during and after the elections ahead.
The youth assembled at the Jamestown Mantse Agboeenaa in Accra and chanted songs of peace with the aim of spreading the message of peace among the indigenes living around the coastal belts of Accra.
H.E Addo indicated that, the walk forms part of the championing of the United Nations agenda to propagate peace and security within every country, adding that, it was a means to educate the public on the need for sustainable development and maintenance of peace.
She stressed that, we should not wait to see war and prevent it but rather we must prevent it through every possible means.
Some Directors of UNYA-Ghana utilised the opportunity by approaching some youth within the communities to educate them on the effect of instability and the need for fostering peace and harmony in the nation.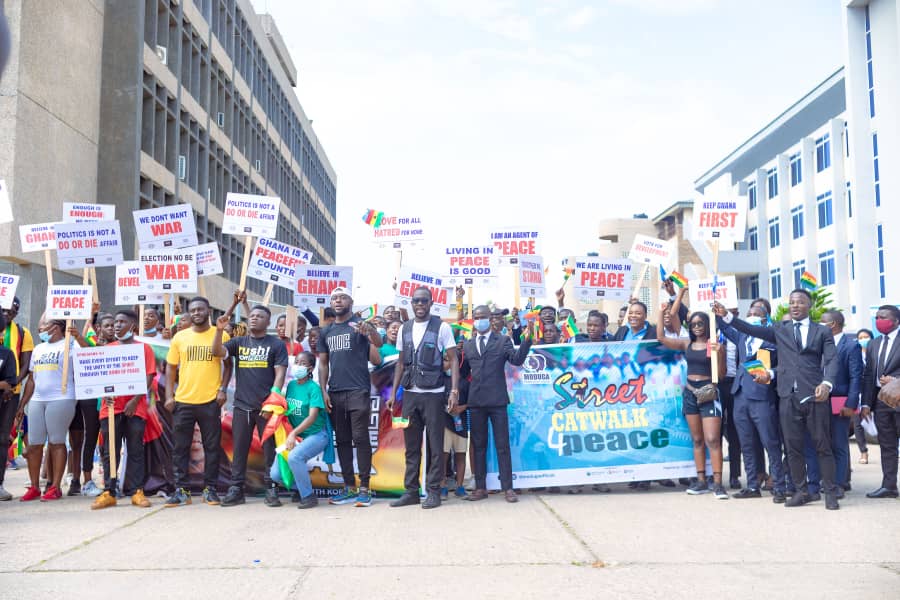 The Directors highlighted on the need for the youth to come together as one people with a common interest which aims at building and maintaining the peace of Ghana.
The youth were cautioned about the use of offensive languages and bad communication modules which has the tendencies of distorting the peace of the nation.
Touching on the UN Resolution 2250, the Country Head of UNYA-Ghana stressed that the youth should be the catalysts of change that would help the mandate of spearheading peace to the UN goals for the attainment of a sustainable development goals within all sectors.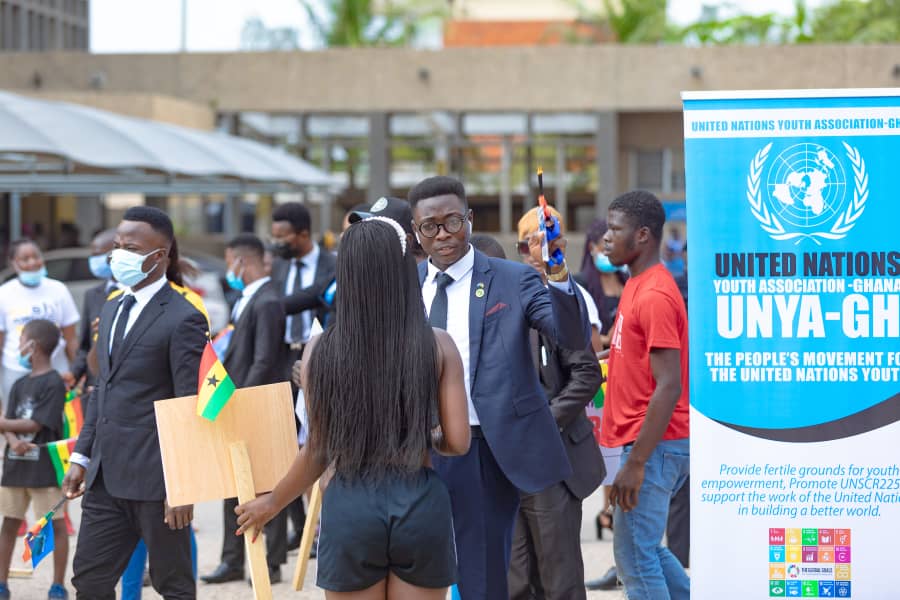 She advised all youth in Ghana to be decorous during and after the elections, adding that, they should not allow themselves to be used as vessels of destruction.
H.E Lilian Sally Addo expressed her profound gratitude to Twellium Foundation and LiSAF Kitchen and Catering for their collaboration and making the Unity Peace Walk a success.