Nana Akufo-Addo on Friday performed his first public act as president when he commissioned the newly constructed chancery building for the French Embassy in Accra.
The construction of the new facility which started in 2017 replaces the already existing one next to the Jubilee House.
This was after some security concerns were raised about the location of the building and the fact that it shares a wall with the seat of government.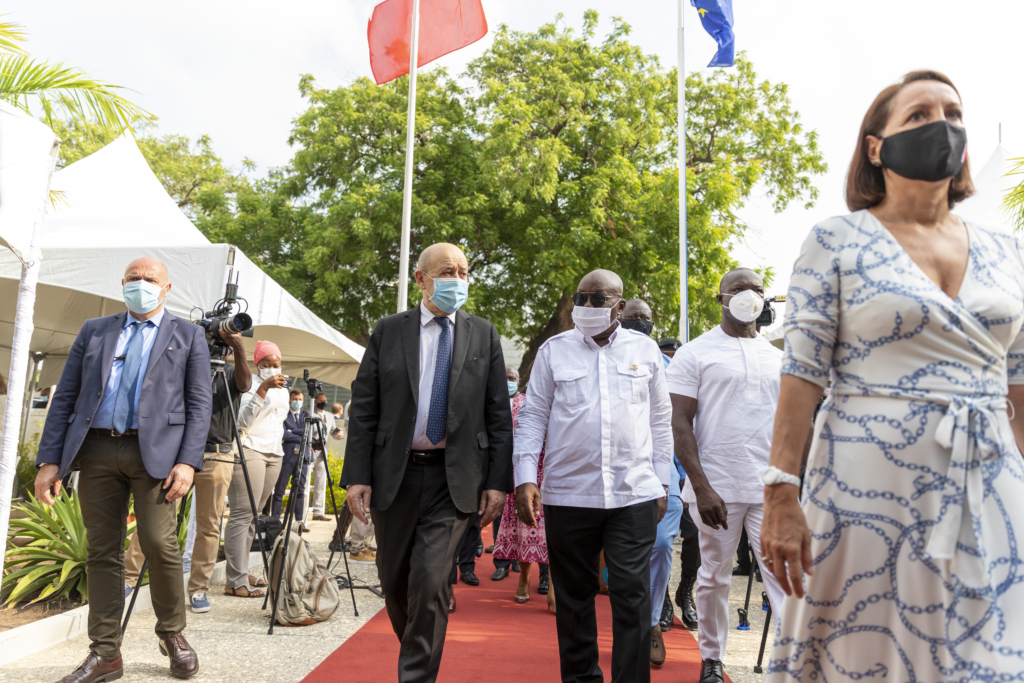 After a series of negotiations, a new site at Cantonment was allocated to the French government for a new chancery to be constructed.
Commissioning the facility, the newly sworn in president acknowledged Ghana's growing cordial and bilateral relations with France.
This according to him can be attributed to a shared vision and belief in democracy, human rights, and the rule of law.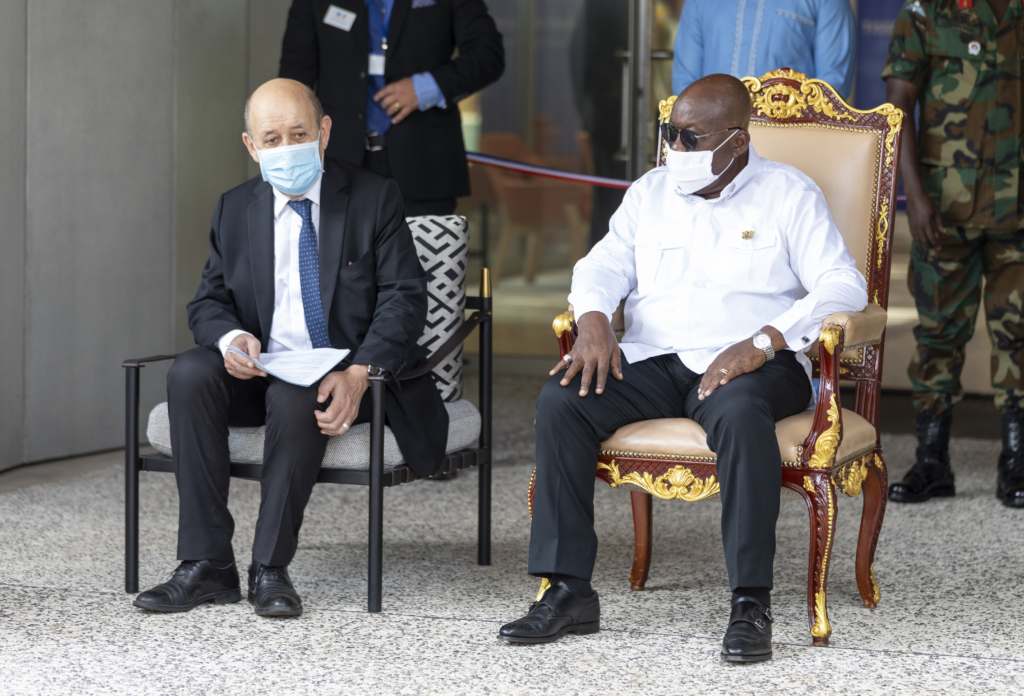 "Indeed the people of Ghana are appreciative of the support extended to us by France in the sectors of agriculture, rural and urban development, local government administration, education, transport, water, and sanitation among other sectors," he added.
Touching on the Covid-19 pandemic in Ghana, the President indicated that various supports received from France played a role in the ability of the government to mitigate the impact on the economy.
"When the pandemic of covid-19 struck, France was one of the countries which demonstrated its solidarity with Ghana through the launch of the 1.2billion euro joint health initiative and the donation of kits to the Noguchi Memorial Institute which has contributed significantly to the efficient measures rolled out by the government.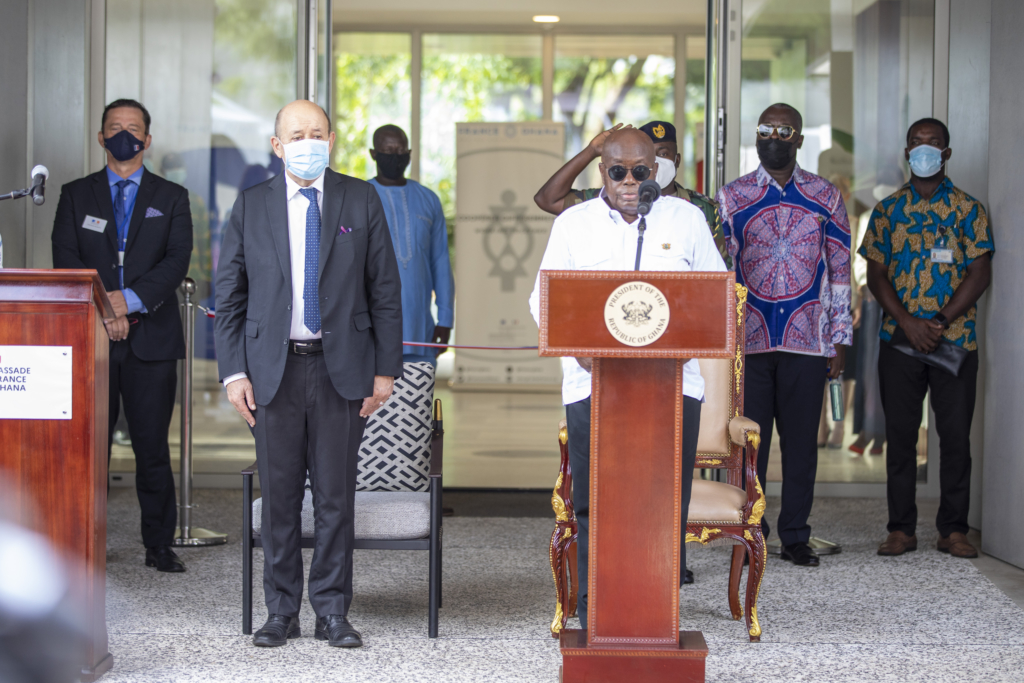 "I am, therefore, hopeful that Ghana and France will continually search for ways to cooperate.
"I have no doubt that together, our two countries can forge an even stronger partnership for the mutual benefit of our people."
According to President Akufo-Addo, "Ghana stands ready to renew and deepen her relationship with France for the prosperity and progress of our two people and the opening of the chancery in Accra should be a sprint in our step in this direction."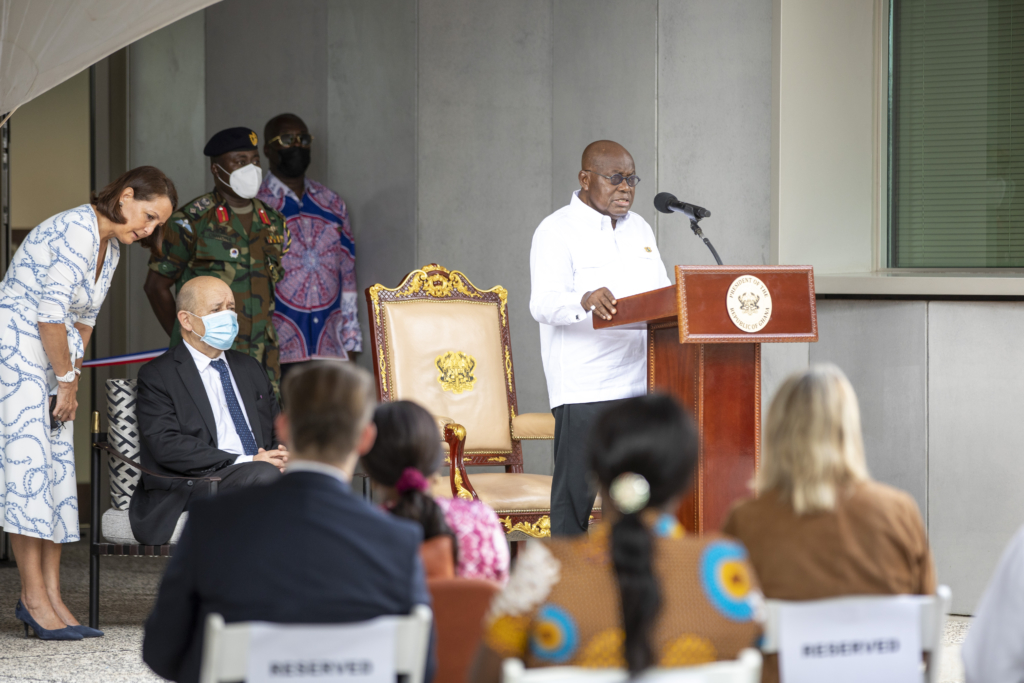 Meanwhile, the President is expected in his hometown, Kyebi, in the Eastern Region for a thanksgiving service following his inauguration for a second term mandate