President Nana Akufo-Addo has commiserated with the families of individuals who died in the collapsed church building at Akyem Batabi in the Eastern Region.
In a message on Twitter Thursday, he said, "On behalf of Government and the people of Ghana, I send my deepest condolences to the families of the 15 persons who lost their lives tragically in the church building that collapsed at Akim Batabi near Oda. I wish the 8 injured persons a speedy recovery."
This comes after a six-storey church building collapsed whilst worshipers numbering close to 60 had gathered to pray at the Church of Prosperity on Tuesday.
On Wedesday, nine dead bodies were exhumed from the debris by the disaster management agencies and volunteers.
They include 60-year-old Afia Tameklo who was reportedly killed by a falling pillar while she tried to escape.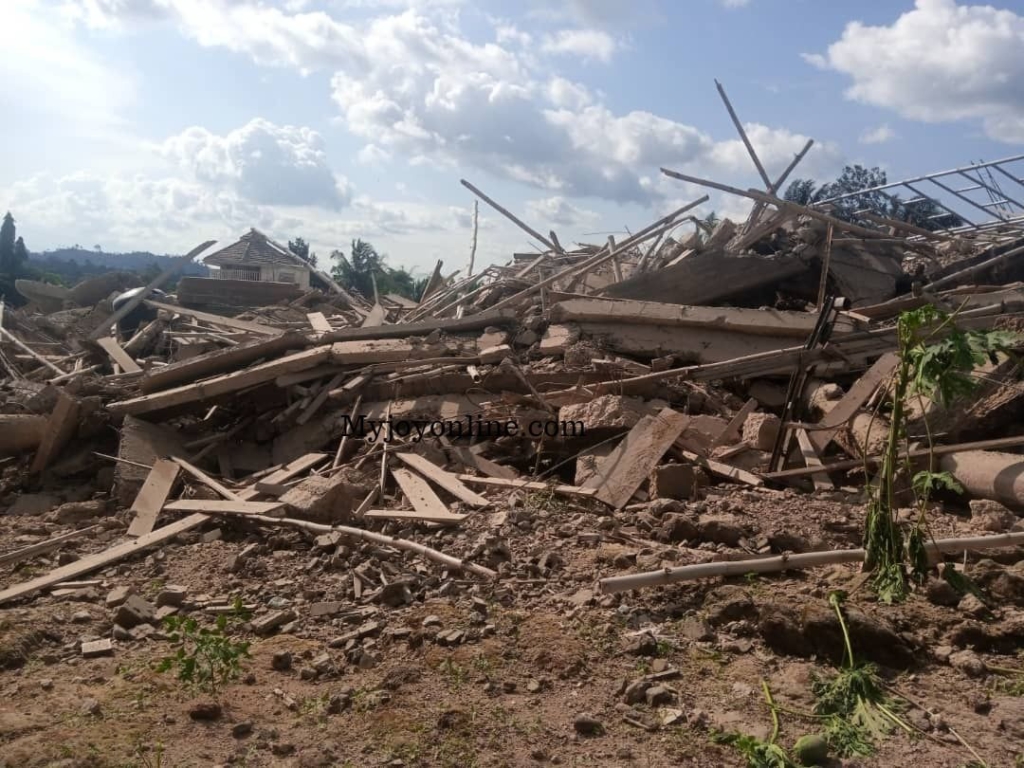 The Founder of church, Prophet Akoa Isaac was picked up by the Akim Oda Divisional Police Command following the incident.
As of Thursday afternoon, the number of dead bodies recovered from the rubble had risen to 17.
Several others are at the government hospital there receiving treatment after suffering various degrees of injuries.