Asanko Gold, a mining company, has presented a newly reconstructed bridge to the residents of Mpatuam in the Amansie West district of the Ashanti Region.
Mpatuam, a farming and mining community, was cut off from eight adjoining communities for 80 years following the collapse of the single-lane bridge.
The situation, residents say, took a toll on their economic and social activities.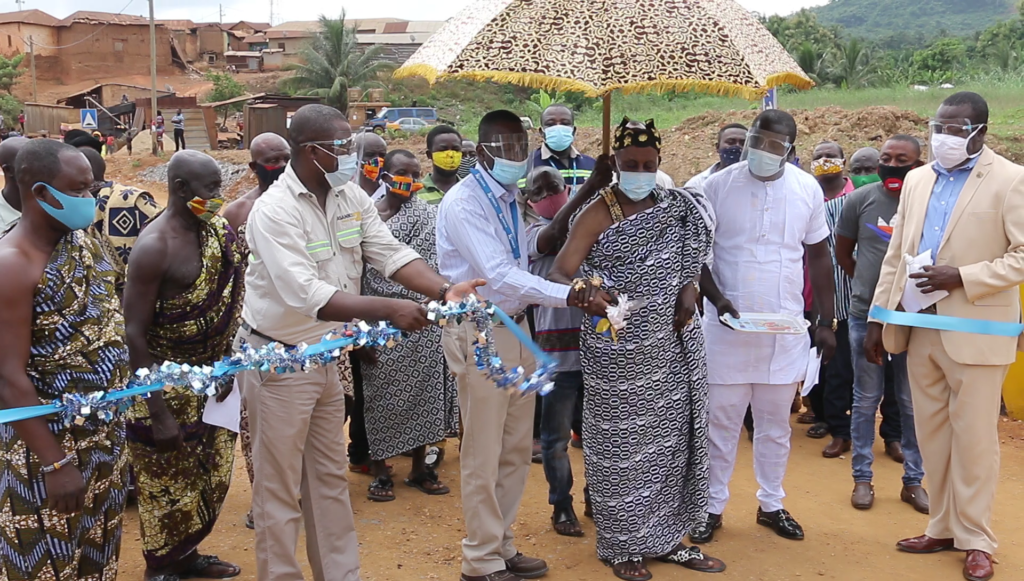 The old bridge which was considered to be a death trap, flooded after every downpour; cutting off the Mpatuam township from Bonteso, Jeninso, Akataniase, and other adjoining communities.
The entire township of Mpatuam could not hide their joy during a short ceremony attended by the Chief, Nana Asamoah Tia, and the General Manager of Asanko Gold, Charles Amoah to open the newly expanded bridge to traffic.
Expressing gratitude, Chief of Mpatuam Nana Asamoah Tia said he was optimistic the community would witness some economic growth.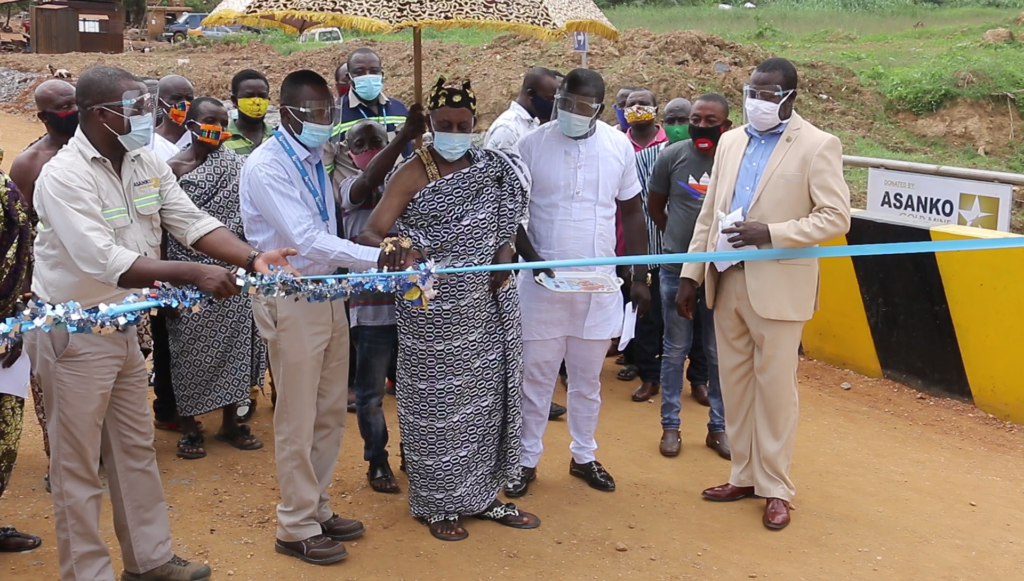 "I am grateful to Asanko Gold because before the intervention, commuters had to carry their wares and foodstuffs on their heads to cross the 'death trap', especially during the raining season while drivers could not go beyond the bridge."
He was also expectant of more generous gestures from the mining firm that would help elevate the socioeconomic life of Mpatuaman.
He was grateful that "now, even during heavy rain, commuters could easily move from Mpatuam to Bonteso, Jeninso, Akataniase and the rest of the communities within the Amansie enclave which hitherto had been a death trap."
Executive General Manager of Asanko Gold Mines, Charles Amoah said the mining firm has committed an overwhelming amount of money and resources into community investment to transform the lives of the locals.
When the community leaders petitioned Asanko to swiftly intervene, Mr Amoah explained that "we immediately visited the scene and it was clear that the old bridge was really a death trap which posed a safety threat to users.
As a matter of priority, I tasked the Asanko project team to fix it. Although the community leaders appealed to us to repair the old bridge, we decided together with the Asanko Project team to remove the old bridge and reconstruct a whole new one with pedestrian lanes."
Mr. Amoah called on drivers to engage in defensive driving in order to protect the lives of the people.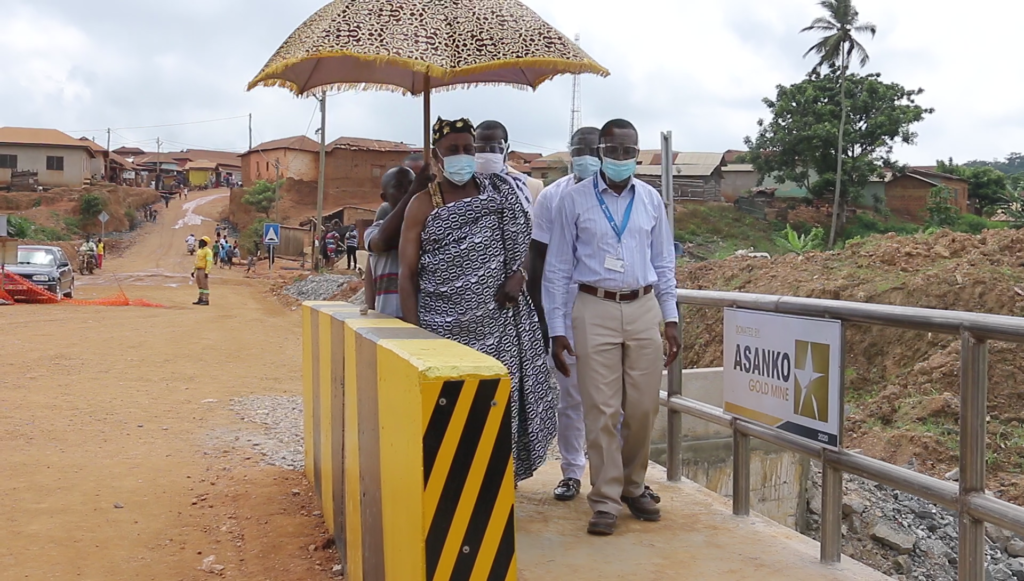 He also used the opportunity to educate the locals on the Covid-19 pandemic. He admonished them to ensure personal discipline and adhere to all safety protocols to curb the spread of the virus.
The Assembly Member for the area, Frederick Kwadwo Nkansah popularly known as Yentumi, assured Asanko Gold that his unit committee members would guard and maintain the bridge to elongate its lifespan.
Sources say the reconstruction of the bridge was made possible with an amount of $50,000.00 from Asanko Gold.