A designer keyring may seem like a minuscule accessory for which to spend your hard-earned pounds, but hear us out.
Given that a keyring adorns that most essential of your essentials – your house keys – it's an object that'll get more than enough bang for its buck.
Equally, a designer keyring can be used to elevate plainer, less costly items already in your armoury into the designer realm, such as bags or jeans when attached to a belt loop.
All of which fuels the school of thought that you'd be better off buying a keyring from a luxury brand than a designer T-shirt that only sees the light of day a couple of times a month.
With brands from Off-White to Gucci and Bottega Veneta all producing keyrings which interpret their signature design motifs of the season, they're also about as affordable an investment in your favourite fashion house as you can get.
And so, just in time for the Christmas shopping lead-up (keyrings make for excellent stocking fillers, don't you know?), we've locked down our own edit of the very best designer keyrings to elevate your style with the twist of a metal loop.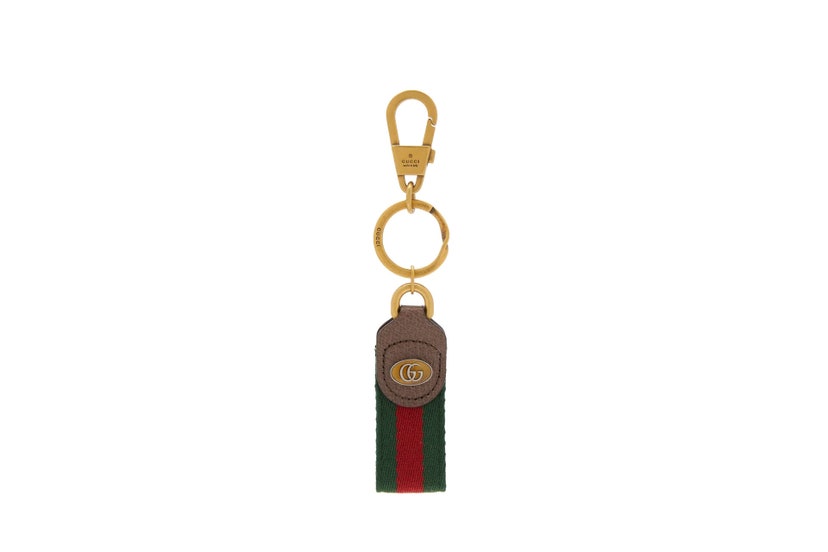 Gucci
Few brands can be so easily identified by such a simple combination of stripes as Gucci's signature red and green.
Forming the loop that attaches to this antiqued-gold and grained-leather keyring, there's plenty more reference to the Italian fashion house in the form of studs and metal engraving.
It's simple, but very effective. matchesfashion.com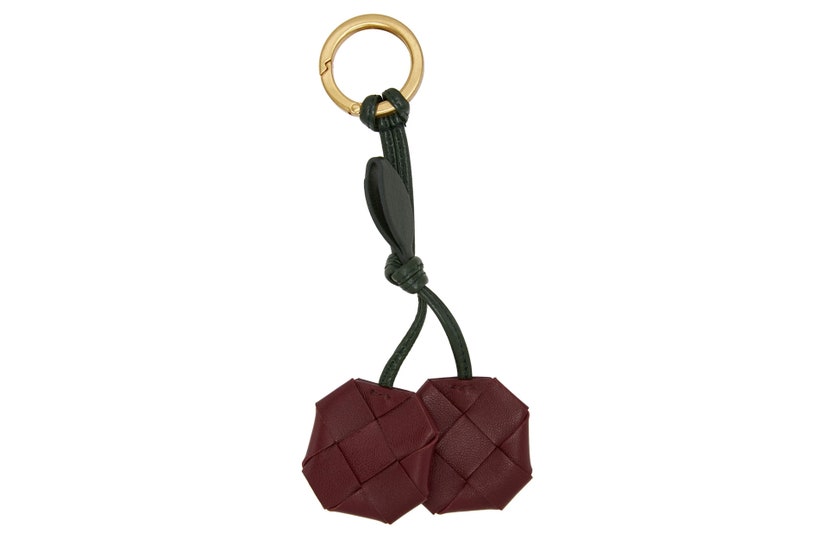 Bottega Veneta
Bottega's keyrings are a playful take on the luxury house's signature style.
Using its renowned Intrecciato weave pattern to form fun takes on fruit and veg, you certainly wouldn't find these car-freshener-reminiscent cherries on the front mirror of any trucks we pass down the M11. ssense.c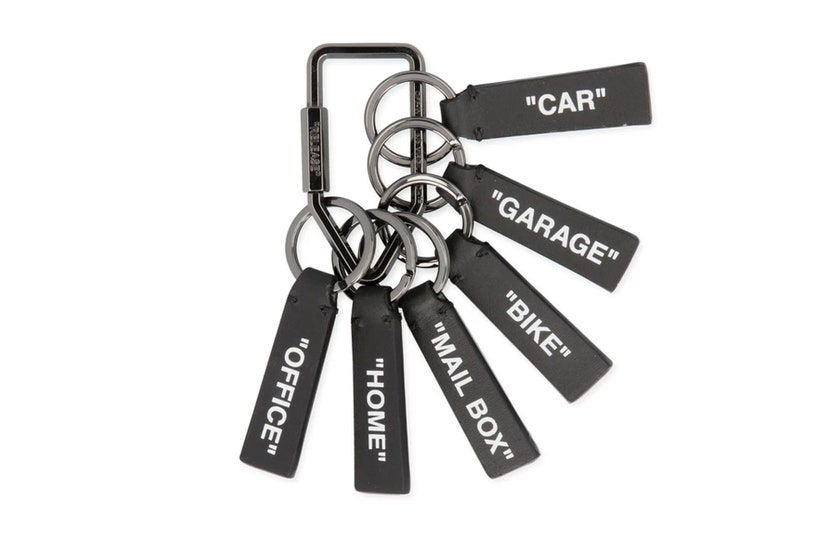 Off-White
For the man with a key collection of janitorial proportions, this Off-White keyring set is as cool an organisation solution as it gets.
With a loop fob for your house, car, garage, office and more, all detailed with Virgil Abloh's signature quote marks, there'll be no more excuses for misplacing your keys. 24s.com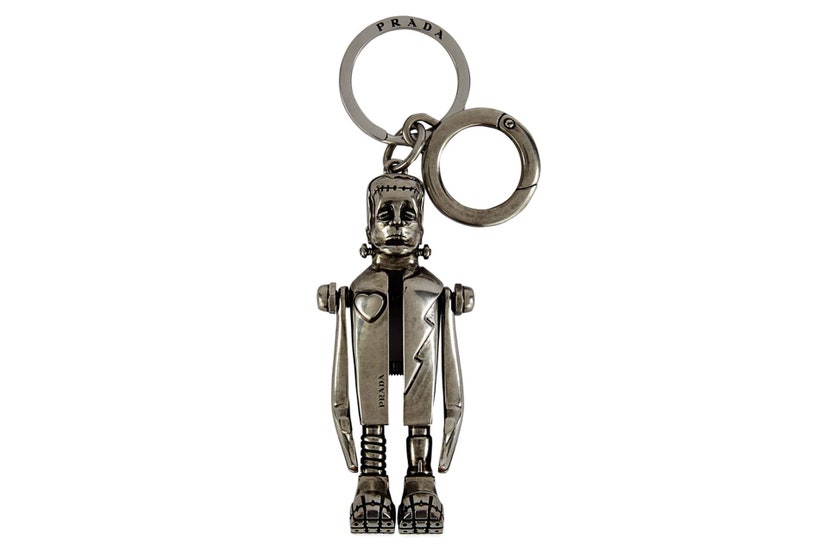 Dior
Showcasing one of Dior's signature fabrics, this simple design is the perfect designer finishing touch to your outfits.
We'd advise wearing it loud and proud on a belt loop, to crank the impact of a simple pair of chinos up a notch, or attaching it to the zip pull of a plain backpack. dior.co
Prada
Forget Frankenstein's monster, we have much more time for the output of Miuccia Prada's lab.
A mix of brass and steel, this designer take on a spooky-season legend is top of our wish list.
It's an accessory that says "Beware, for I am fearless and therefore powerful". 24s.com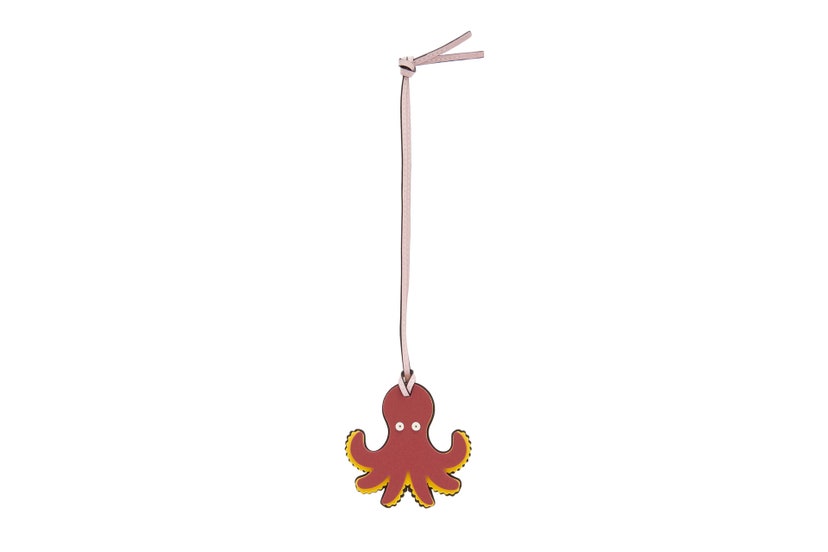 Loewe x Paula's Ibiza
This year's collaborative efforts between Jonathan Anderson and Balearic boutique Paula's Ibiza was the gift that kept on giving when it came to outside-the-box menswear.
This octopus charm is emblematic of the line's playful appeal.
Let it dangle freely from your belt loop to add a playful pop to your look. matchesfashion.com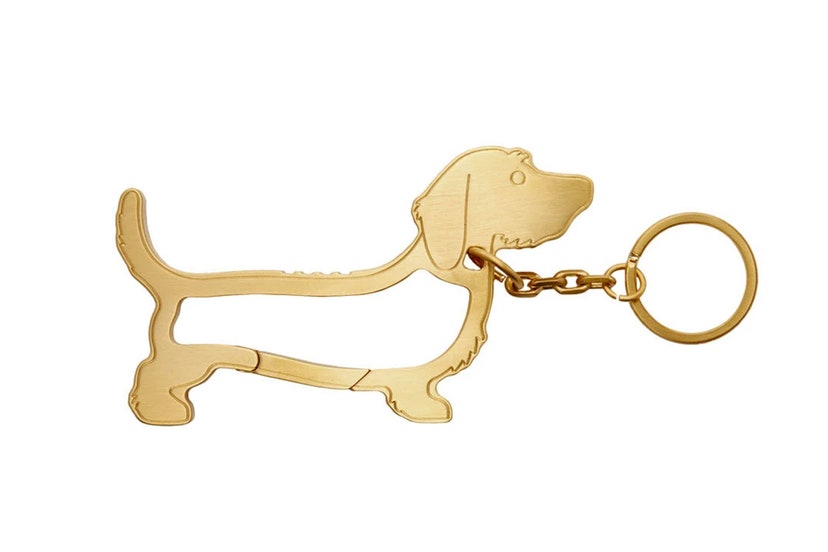 Thom Browne
Thom Browne's Hector keyring is one of the goodest boys for the job when it comes to accessorising your keys.
Done in gold-tone brass, it's a novel take on the carabiner clasps used by rock climbers, sailors and the like. ssense.com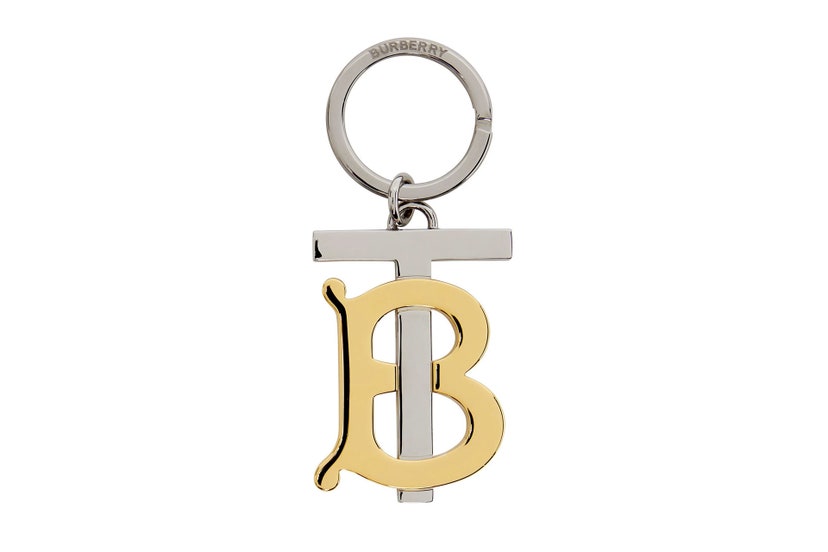 Burberry
Riccardo Tisci unveiled his iconic Burberry monogram ahead of his debut fashion week presentation in 2018 and it soon became a mainstay of much of his output that's followed for the British fashion house.
In a mix of palladium-plated brass in silver and gold, this keyring showcases it in all its glory. sense.com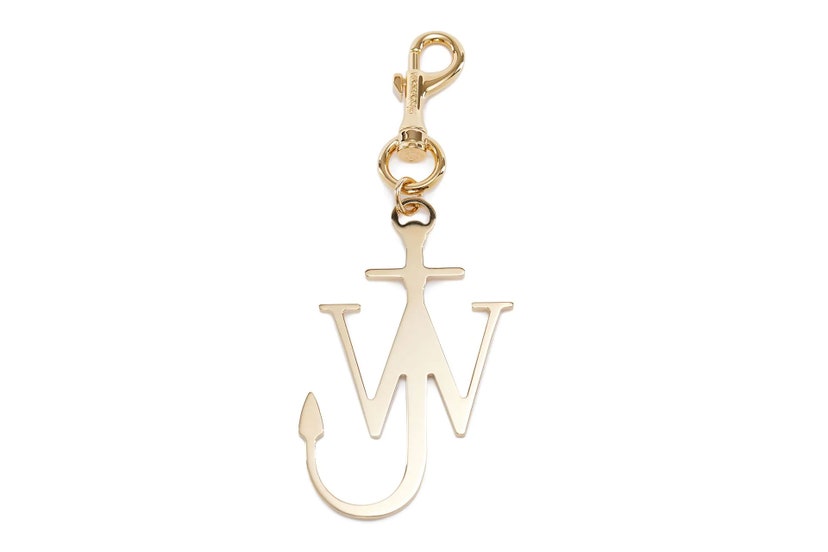 Jw Anderson
There'll always be a place in our hearts and a spot on our keys for the nautical stylings of JW Anderson.
Done in gold-tone metal, this keyring keeps things simple with the brand's signature anchor logo. farfetch.com