Oh, that old Hollywood glamour.
Picture couples like Elizabeth Taylor and Richard Burton, Marilyn Monroe and Joe DiMaggio, Ava Gardner and Frank Sinatra – all perfect snapshots of classic romanticism.
That's not only because they were famous (if troubled) couples, but because they both knew how to wear a timeless garment.
In our century, where dress codes have changed massively, living up to the greats is a tough challenge for couples, but not for Blake Lively and Ryan Reynolds.
Time after time their shared stance on glamour steals the hearts of many. Looking to emulate the pleasures of past times with your significant other? This is how to do it.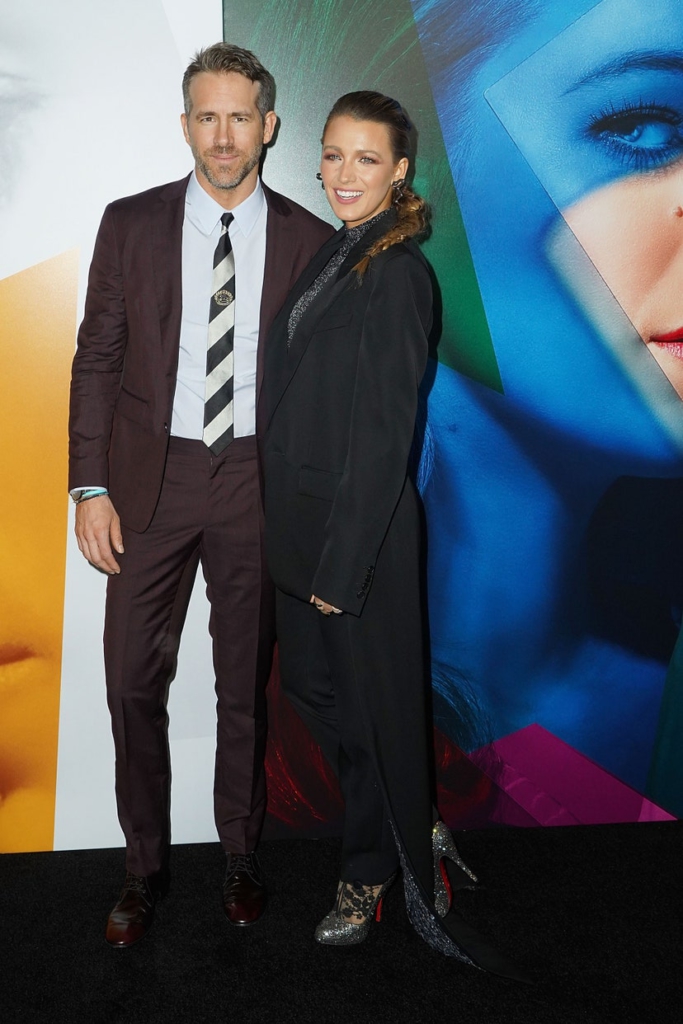 Proving casual dressing can still look cool at the premiere of A Simple Favour
When: 10 September 2018
Why it works: Blake Lively might be praised for her stellar selection of gowns, but her approach to suits is just as impressive (watch A Simple Favour for proof).
Put that next to Ryan Reynolds' knowledge of tailoring (which, let us tell you, is very good) and you have the sharpest approach to style a couple can take.
Case in point: this arrival to Lively's premiere, where Reynolds donned a brilliant burgundy suit with a striped tie and patent Oxford shoes.
Blake went one step further, combining a morning coat with a glitzy turtleneck. Our simple verdict? New Year's Eve inspiration sorted.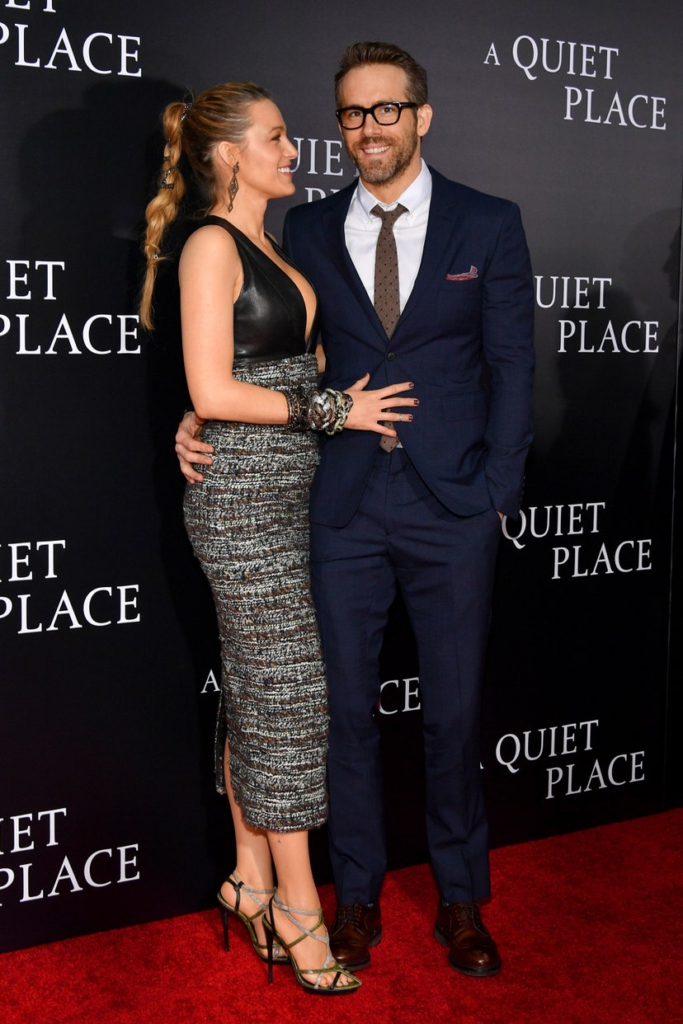 Making the case for accessories at the premiere of A Quiet Place
When: 2 April 2018
Why it works: Sure, Lively and Reynolds might have been dressed for the premiere of "A Quiet Place," but their accessories were anything but silent. They topped off their winning outfits (which, FYI, hit all notes on the material scale) with a message of pure charm.
To women, Lively is saying go to town on the bracelets, make sure your earrings are as long as possible and if you're feeling a hair up-do, tie it with some embellished ribbon.
And for men? Reynolds loves the classic points of call: polka dot ties, presidential folded pocket squares and black oval eyeglasses. Looks like Clark Kent really does exist.
Bringing a godly theme to the Golden Globes
When: 8 January 2017
Why it works: There's no greater example of how to dress for an awards ceremony.
Timeless glamour is always a winner, especially when interpreted by Lively and Reynolds.
The key here is black, and plenty of it.
Top it off with the most formal touches and your shared look is sure to remain sophisticated for years to come.
So for women, embrace some shimmer like the chain mail detail on Lively's Versace dress here.
As for men, stick to a sharp suit and match the velvet material of your beau's gown with your bow tie.
Sealing star treatment at the amfAR New York Gala
When: 10 February 2016
Why it works: The one thing to know about this pair: Lively always brings the embellishment and Reynolds tops it off with an ongoing mastery of all things dapper.
Here we have the (slightly) less formal edition, but equally winning couple look. Ladies – as Lively would say, no amount of glitz is too little.
Show off the star status of your relationship through a equally topped dress… and shoes.
Gents – compliment the look through the ultimate suit attire: three piece. Add a pocket square for accessory and reference your ongoing glamour with a tie pin.
You can't go wrong.
A show-stopping combination at the Met Gala
When: 1 May 2017
Why it works: The golden couple status is pretty obvious here thanks to Lively's gown, but the reason this shared stance works so well is due to its lesser thread: blue.
Grounding her dress through features, topping off her look in earrings and filtering through to a satin touch in his bow tie – it's a mature hue that speaks of style and stability.
Top tip to take: go for gold in a formal outing and the triumphant status of your relationship will never waver.
Playing with plaid at the Final Portrait New York Screening Afterparty
When: 22 March 2018
Why it works: They may be all about the old-school Hollywood glamour, but Lively and Reynolds also know how to pull off contemporary attire in a way that still looks eternal.
The key is print – plaid and stripes, to be specific.
Reynolds' suit tie bodes well with Lively's asymmetric garment and given the gallery setting of this afterparty, these two are as eye-catching as the pieces that surround them.
The winning touches: sophisticated smiles and a touch of contact. This is how you style date night.
Red is for romanticism at the Deadpool 2 New York screening
When: 14 May 2018
Why it works: How to show the romantic status of your marriage? Through complimentary hues of romantic red.
Upon arrival to Reynold's Deadpool 2 New York screening, he paralleled his leading role in the film to a leading three-piece suit.
The grey and caramel tones here are effortless and sit rather well next to Lively's strapless dress.
The definition of a Hollywood couple at the Met Gala
When: 5 May 2014
Why it works: Honestly, this has to go down as one of the greatest couple looks in history.
The reason is simple: it's purely timeless.
Whether it be through Lively's elegant gown (which took over 600 hours to make, FYI) or Reynolds perfect tailoring, this is what a power pair look like.
They have embraced their A-list status through the most stylish visual possible and the tip to take is clear: a tux for him, a trail for her.
This ranks at the top of formal wear, but don't be intimidated to emulate – a similar approach to dressing is sure to turn heads, and for the right reasons only.