Six students of the Regentropfen College of Applied of Sciences (ReCAS) based at Kansoe-Namoo in the Bongo District of the Upper East Region will spend their next academic year studying at the Florida Agricultural Mechanical University (FAMU), based in Florida, USA.
The selected students are currently studying courses in Agriculture, Computer Science and Education.
The opportunity given the Ghanaian students is part of an Exchange Program between the two tertiary institutions.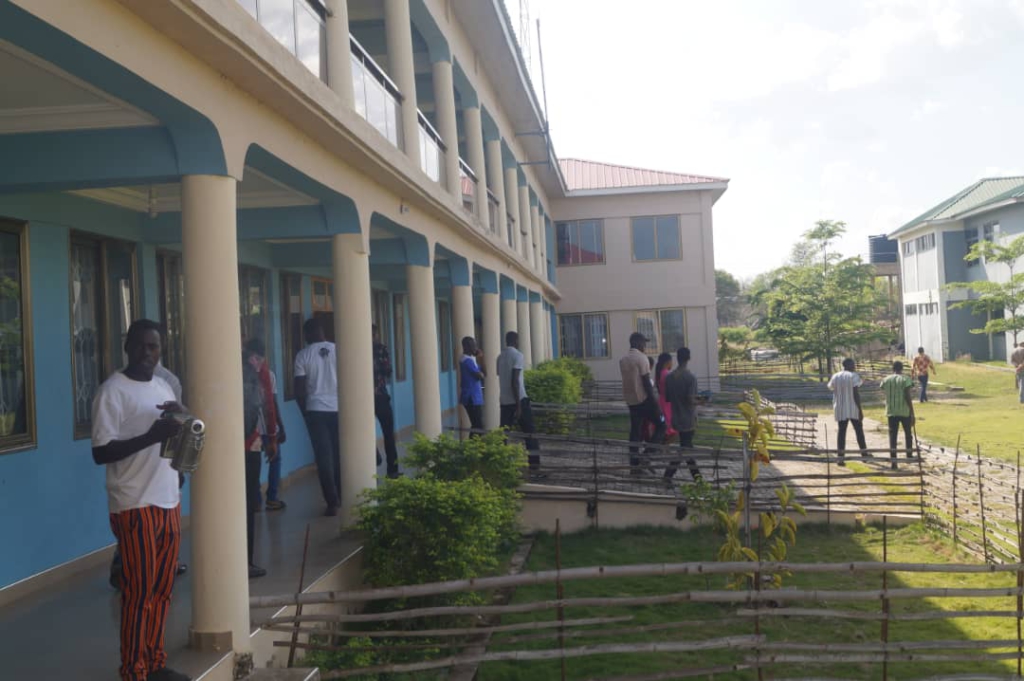 In 2019, two students of ReCAS traveled to study at FAMU and are due to return this year.
The Regentropfen College of Applied of Sciences (ReCAS) was established by Rev. Fr. Dr. Moses Asaah Awinongya (SVD) through the Regentropfen Education Foundation with support from Stiftung Regentropfen – Bildung zum Leben and other sponsors such as Steyler Bank of the Society of Divine Word in Germany and Bild hilft e.V Germany among others.
The College, also a member of the African-German Entrepreneurship Academy (AGEA), collaborates with the Florida Agricultural Mechanical University for student and lecture exchange programs.
Florida Agricultural and Mechanical University (FAMU) is an 1890 land-grant institution dedicated to the advancement of knowledge, resolution of complex issues and the empowerment of citizens and communities.
FAMU offers courses to students at the undergraduate, graduate, doctoral and professional levels.
The Exchange Program allows students from ReCAS to travel to the US to study at FAMU and for students of FAMU to come to Ghana and do same at ReCAS.
"It is a great opportunity to study and experience life from a different environment. This builds you up for the future. We can't be more excited to have such a rare opportunity" said Sixtus Kudaar, one of the students from ReCAS.
Lecturers from both institutions can also do the same exchange to teach students.
The Dean of Student's Affairs at the Regentropfen College of Applied Sciences, Francis Santaa said their institution prides itself in offering unique opportunities to students to have practical knowledge in the courses they are offering and the Exchange Program with FAMU will do exactly that.
"We are not training our students to become jobs seekers so we believe in the entrepreneurial dimension of training our students and we have found that it is the Florida Agricultural Mechanical University that fits into that goal", he said.
He further stated; he envisaged that the students currently on the exchange program will return to Ghana, well-equipped to be able to create jobs when they graduate.
The ReCAS and FAMU recently signed a memorandum of understanding under which both institutions agree to among other things; "establish academic and scholarly cooperative linkages, collaborative research, and subsequent collaborations that would be of mutual benefit to the Institutions" and to "pursue collaborative activities that enhance technology transfer, utilization of natural resources and environmental conservation".
DISCLAIMER: The Views, Comments, Opinions, Contributions and Statements made by Readers and Contributors on this platform do not necessarily represent the views or policy of Multimedia Group Limited.