The West African Center for Crop Improvement (WACCI) at the University of Ghana has received international accreditation from Germany for its postgraduate programmes.
The Agency for Quality Assurance through Accreditation of Study Programs (AQAS) granted the accreditation to WACCI after a rigorous evaluation of the PhD in Plant Breeding and MPhil in Seed Science and Technology programmes being run by the center.
WACCI passed evaluations that looked at standards and guidelines for quality assurance approved at the Ministerial Conference of 2015 by the European Association for Quality Assurance, European Students' Union and the European University Association, among others. A letter to WACCI signed by Dr Dorothee Groeger of AQAS said the accreditation is valid until September 2024.
Prof. Eric Yirenkyi Danquah who is Founding Director of WACCI says this opens doors for strategic collaborations with institutions in Europe and fits directly into the center's desire to become a top-tier plant breeding education institution in the world.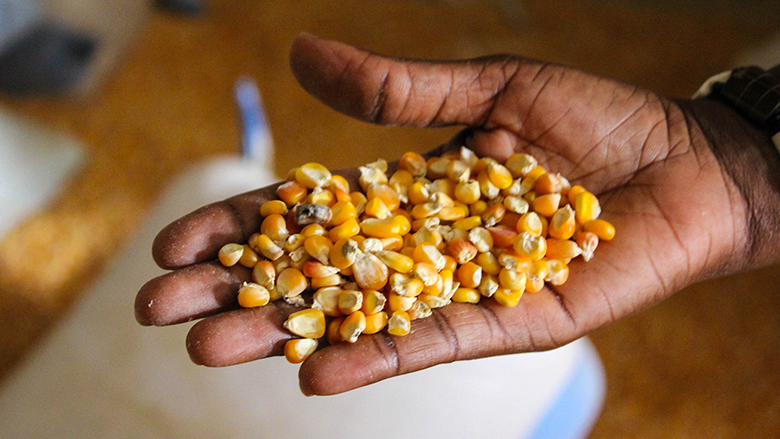 "We are currently restructuring with a focus on research for impact. This international accreditation should attract strategic partners from Europe and beyond to work with us in product development using modern science for the efficient and effective development of game-changing products for the inclusive transformation of agriculture in sub-Saharan Africa," he noted.
WACCI was established in 2007 with funding from the Alliance for a Green Revolution in Africa (AGRA). To date, 52 PhD students equipped with knowledge and skills to improve various staple crops in Sub Saharan Africa have graduated and become game changers in national agricultural research institutions across the sub-region.
Students admitted to the institution from various African countries are offered scholarships to pursue their training and return to support efforts at ensuring food security in their various countries.
WACCI currently runs the largest PhD educational programme in Africa with 62 students at various stages of training. WACCI, which is now one of the World Bank African Centers for Excellence, has evolved into a top-tier plant breeding education institution globally and a leader in maize improvement in West and Central Africa.
As of 2017, three climate smart, improved hybrid maize varieties yielding between 9 and 11 tonnes per hectare had been released by WACCI.
The new varieties will help farmers make more money compared to the average 1.5 tonnes of maize per hectare farmers in Ghana produce.
These varieties are currently being scaled up for commercialization in Ghana in partnership with the private sector.
Current faculty research at WACCI is also focused on maize, cowpea, soybean, cassava, yam, potato and tomato.
Prof. Danquah is confident the new international accreditation will help increase capacity at the center to boost research and help ensure food security in the sub-region.
He called for increased investments in research if President Akufo-Addo's Ghana beyond aid agenda will succeed.
"We see our work impacting food and nutrition security in Ghana and beyond in the next few years. We believe the Ghana and Africa beyond aid agenda would not be a mirage if governments invest heavily in the food value chains. Innovation should be a high priority. Let's put some funds in the home for innovations, our universities and let's challenge our scientists to deliver," he noted.
In response to the news of WACCI receiving the international accreditation, Andreas Blom, Team Leader at the World Bank Africa Centres of Excellence Project said this is; "an indisputable testament to the quality of WACCI's education."
Joseph DeVries who is Vice President in charge of Programme Development and Innovation at AGRA also noted: "WACCI is getting into a class of its own."