The story of Chogtaa went viral two years ago. She was born with Waardenburg Syndrome, a rare genetic condition which occurs ones in every 42,000 birth. She was deaf and could not speak due to her condition.
One of the ways we could address her condition was to perform a Cochlear implant surgery for her and through speech therapy she would be able to hear and develop speech.
The Afi Antonio Foundation and Foundation for Children With Hearing Loss in South Africa collaborated to raise funds.
"We reached out to many organisations and individuals within Ghana and beyond to assist. In the end, we were able to raise $34,000 to perform one ear surgery and living expenses for six months in South Africa.
The surgery was done for one ear because we could not raise the money for both ears by then because it was over $50,000," Afi Antonio said.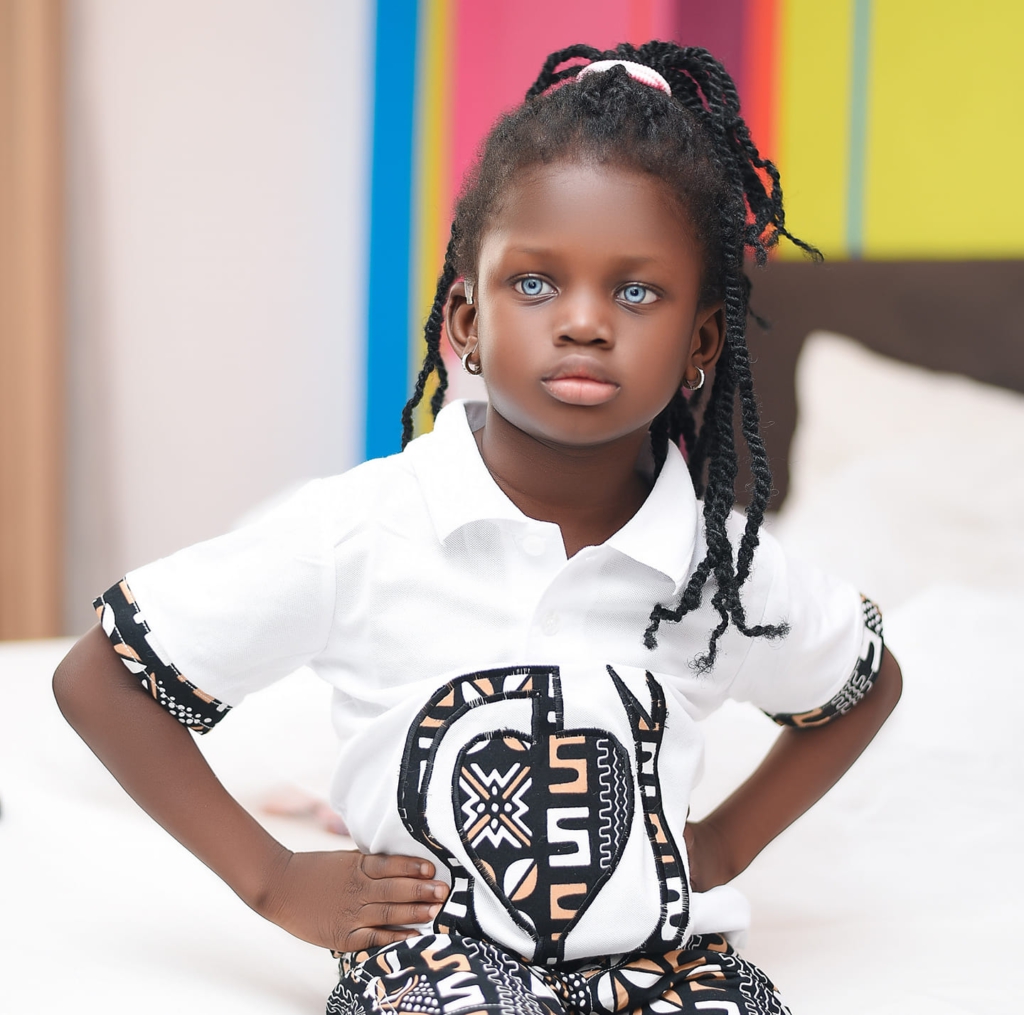 Chogtaa is in school now and having therapy but she said they are still working hard to raise the rest of the surgery money and also make sure she continues with therapy which is another tall order.
"We are grateful to the general public, St. Raphael Church, Francis Aidoo and all who supported. We won't be able to list all the names. As the saying goes, when life gives you lemons, you turn them into lemonade," she said.
She added, "Chogtaa is using her condition to create awareness as she's now a child model aiming to be a super model in future. Watch out for her on the run ways soon."
"Chogtaa is available for photo modelling in kids clothes, shoes, hair accessories and TV commercials etc. Whatever she makes out of her modelling carrier now will be used to send her back to South Africa for her second ear surgery," she said.
Those willing to support Chogtaa can contact @afiantonio on all social media platforms.