US rapper XXXTentacion, who shot to fame with consecutive hit albums, has been killed aged 20.
He was reportedly shopping for a motorcycle in south Florida when a gunman opened fire on his vehicle.
Police in Broward County said XXXTentacion, whose real name is Jahseh Onfroy, was taken to hospital and later pronounced dead.
He was often described as one of rap's most controversial artists and was facing domestic violence charges.
The polarising artist had been hailed as a breakthrough talent and tributes have been pouring in from hip-hop luminaries in the wake of his death.
A witness told celebrity news website TMZ that multiple shots rang out outside the motorcycle dealership. The motive for the shooting remains unclear.
The rapper, whose hit songs include SAD! and Moonlight, quickly rose to prominence following the release of his debut album 17 last August.
His follow-up ? debuted at the top of the Billboard 200 chart in March and has been listened to hundreds of millions of time online.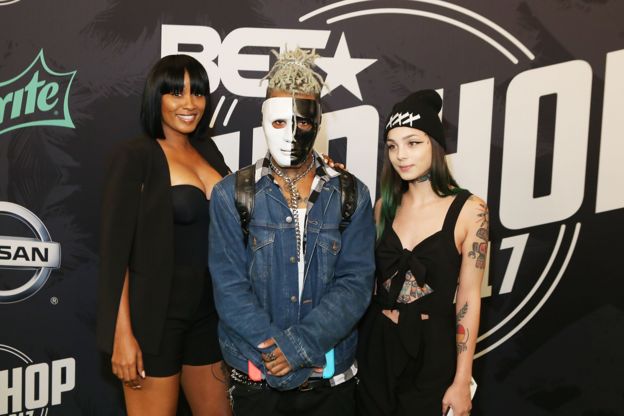 The album tackled subjects such as depression and was praised by some of rap's most high-profile stars.
But his short career was plagued by allegations of domestic violence. He was facing 15 felony charges at the time of his death, including aggravated battery of a pregnant woman."‹
Tributes have started to pour in on social media, including from music star Kanye West. "I never told you how much you inspired me when you were here," he posted on Twitter.
Footballer Daniel Sturridge, who has played for Liverpool and England, said it was a "sad day for music".
Rapper J Cole hailed the star's "enormous talent and limitless potential". "God bless his family, friends and fans," he posted.