Displaced traders at the Kumasi Central Market are protesting against the metropolitan assembly's plans to resettle them at the Racecourse market.
City authorities over the weekend asked the traders to move to satellite markets to pave the way for the second phase of the Kejetia redevelopment project.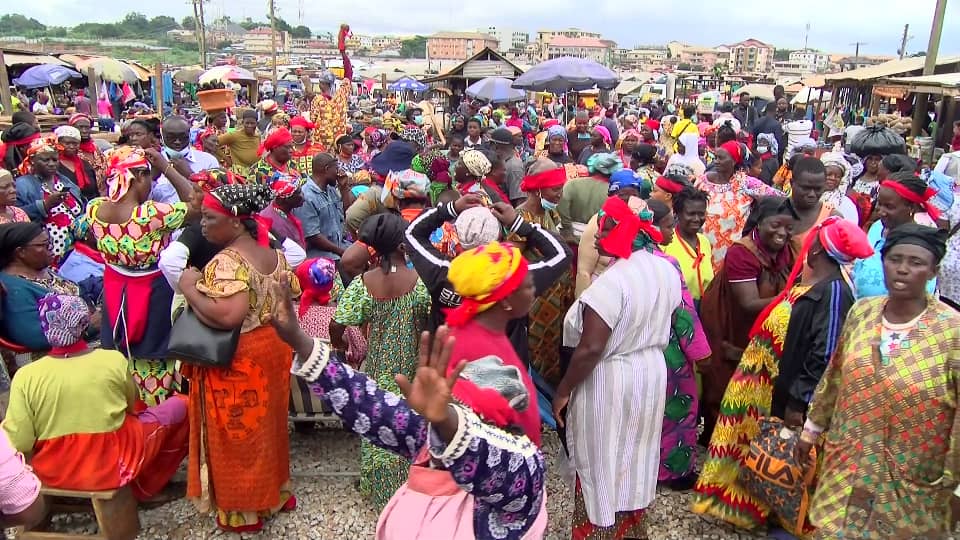 However, the yam and meat sellers are in a standoff with the second-hand clothing sellers, as they all lay claim to the same trading space.
Clad in red and black, the aggrieved traders told Luv FM's Mona Lisa Frimpong about their disappointment in the management's relocation.
More soon…