The wife of the Vice President, Samira Bawumia, has called for more women's economic empowerment towards nation building.
According to her, studies show women reinvest up to 90 per cent of their incomes back into their families and communities compared to men who fall between 30-40 per cent.
She cited the 2020 MasterCard Index of Women Entrepreneurs, which cites the importance of women empowerment for the progress of society, especially in Ghana, where women own 46.4 per cent of businesses.
Investing in women, she said, will not only create long-term social and economic benefits for the women but also benefits their families, communities and society at large.
Mrs Bawumia noted that the effect of women's economic inclusion contributes to sustainable development gains in the country.
"When women exercise greater control over economic resources, more women will be able to work and earn income and, in the process, empower those in the informal sectors to expand their financial decision-making power," she said.
She was speaking to participants at the Network for Enterprise Development Learning Through Sewing for Girls (N4G) during a Career Day in Tamale in the Northern Region.
Mrs Bawumia said the Samira Empowerment & Humanitarian Projects (SEHP) is committed to economically empower women especially in under-developed communities, to help break the cycle of poverty.
She revealed that over 3,400 women across the Greater Accra, Ashanti and the five Northern Regions have been trained in soap, detergent and yoghurt making.
In addition, about 1,200 women have also been trained in partnership with the Ghana EXIM Bank in quality shea nut picking, shea kernel production and preservation through Shea Empowerment Initiative.
Further, she said 200 women have also benefitted from financial management, bookkeeping and business opportunity identification training to improve their businesses.
"In partnership with the Ministry of Business Development and National Entrepreneurship and Innovation Plan (NEIP), these women have also received loans of varying amounts and interest rates to invest into their businesses," she said.
Mrs Bawumia indicated that the Network for Enterprise Development Learning through Sewing for Girls (N4G) initiative seeks to equip vulnerable young women with employable skills to work within the fashion industry.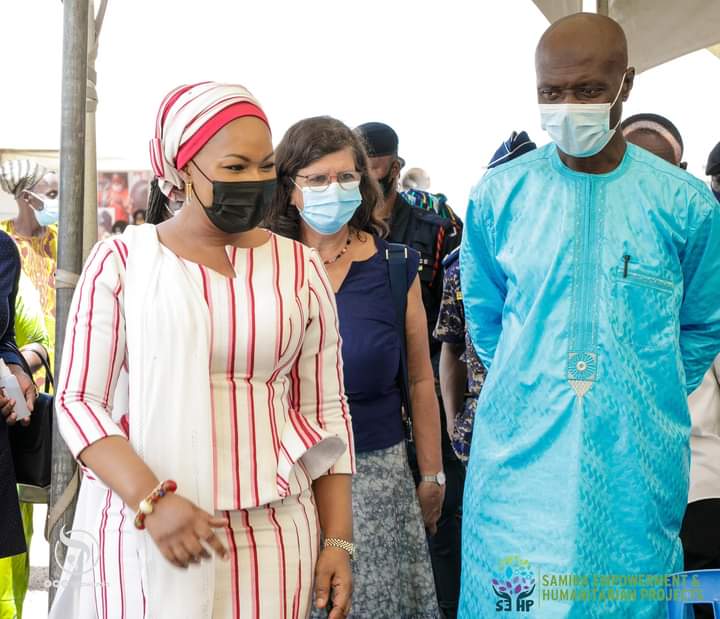 "This initiative is a pathway through which vulnerable young women can become active participants in our economy," she added.
She said with rising interest and growth over the past years due to increasing demand for quality products as well as the influence of African creativity on global pop culture the opportunities to be explored within the Ghanaian fashion sector is great.
Mrs Bawumia said over 2,500 young women have gone through the first screening stage and out of this number, 1,600 are eligible for further training in existing fashion houses.
The Country Director of GIZ, a German Cooperation Regina Bauerochse Barbosa said youth unemployment is critical issue confronting national governments across the world.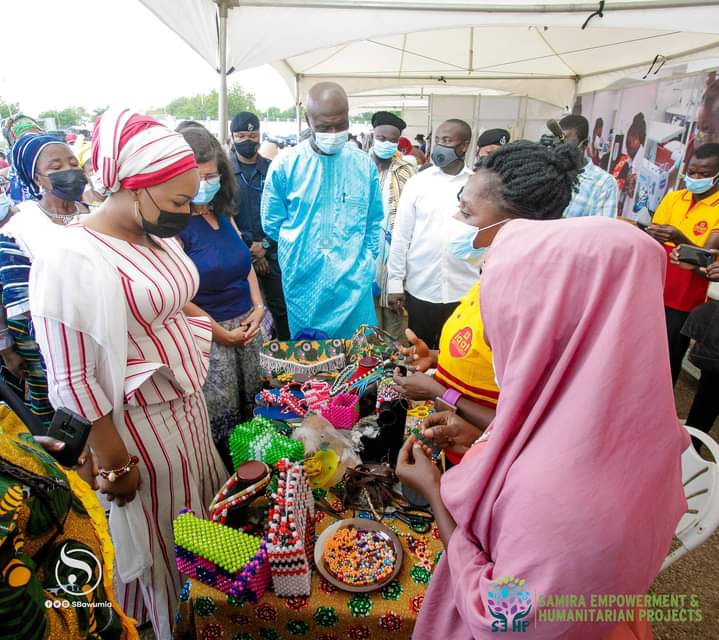 She said in Africa alone 20 million more young people are coming into the labour market each year in search of jobs, financial security and prosperity.
Madam Barbosa said the only way to address the issue of youth unemployment is to look beyond the normal and traditional job and career opportunities and seek innovative ways and means of creating jobs.
She noted that the fashion sector in Ghana, for instance, provides huge employment potential which GIZ through its initiatives will tap into to support young people.