Ethiopia's Prime Minister Abiy Ahmed has dressed downed members of the house of representatives about their sartorial choices, saying his locally-made suit was "superior" to what the MPs were wearing.
"This fabric I am wearing is from the Konta area [south western Ethiopia]," Mr Abiy has said.
"I belief this clothing if not superior to the suits you are wearing, it is at least not inferior. It's handmade. Its quality is high. If I don't respect and show it, who will?" he said.
He told them to value products made in Ethiopia.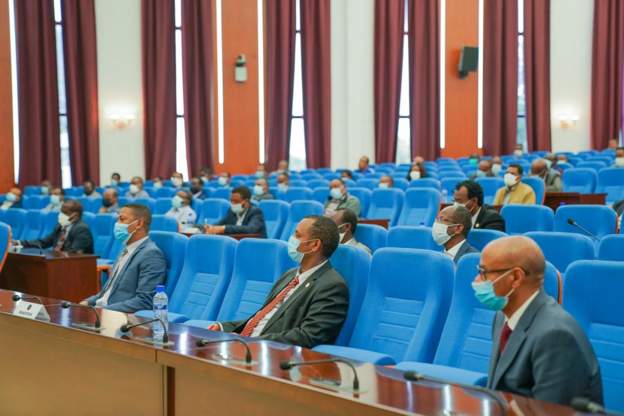 The prime minister was answering questions from MPs, which also included growing tension between the federal government and the regional authorities in Tigray region, which he said "will be resolved by the law."
He also addressed the recurring violence in the western Ethiopian state of Benishangul-Gumuz where dozens of people have been killed in ethically motivated violence since September.
Mr Abiy said the violence is likely being sparked by efforts to undermine the country's mega dam project which is being built in the region.