A lady has recounted how she has had eight surgeries as a result of endometriosis. She revealed this on the My Story Series of JoyFM's Strong and Sassy show which continued on Wednesday, May 18.
The second edition of the series took a dive into the life of Dorcas Yaa Mensah, who has spent the past ten years (and over) battling various health conditions, including Bartholin cyst, and fibroid, all resulting from endometriosis. She has so far undergone eight surgeries as a result of her health condition.
According to Dorcas, who is now a teacher, it started off as a rash around her labia majora.
"During my second year in training college, I started experiencing health issues. At a point, I had some rashes around my labia majora so I went to the hospital and a doctor guided me on what to do. I did it and it disappeared.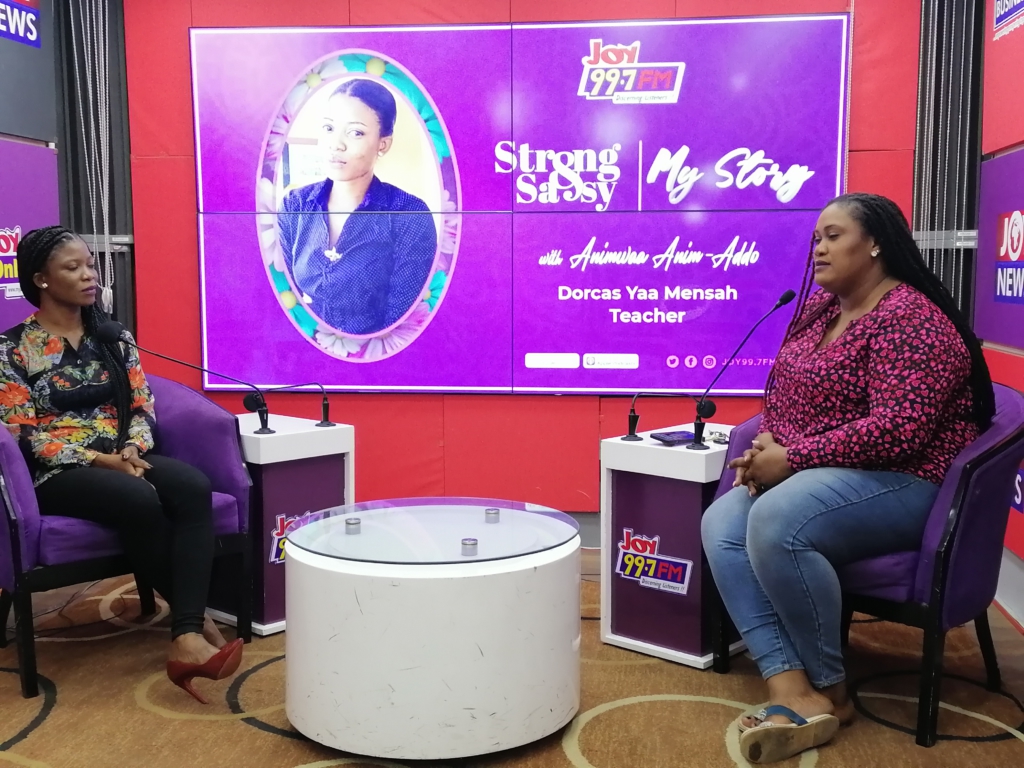 "Then right after college when I was posted to my first station, I had a boil just around where I had the rashes. I went to the hospital and I was diagnosed with Bartholin cyst," she recalled.
Her life since then, she says has not been the same. It has been a battle of one health condition to the other.
"When it comes to my health, it's been a very tough and challenging journey. It's been one pain to the other [resulting from] these strange illnesses I have never heard of in my family line. At a point I thought it was cancer so I was asking myself how I was going to deal with it if it was cancer," she said.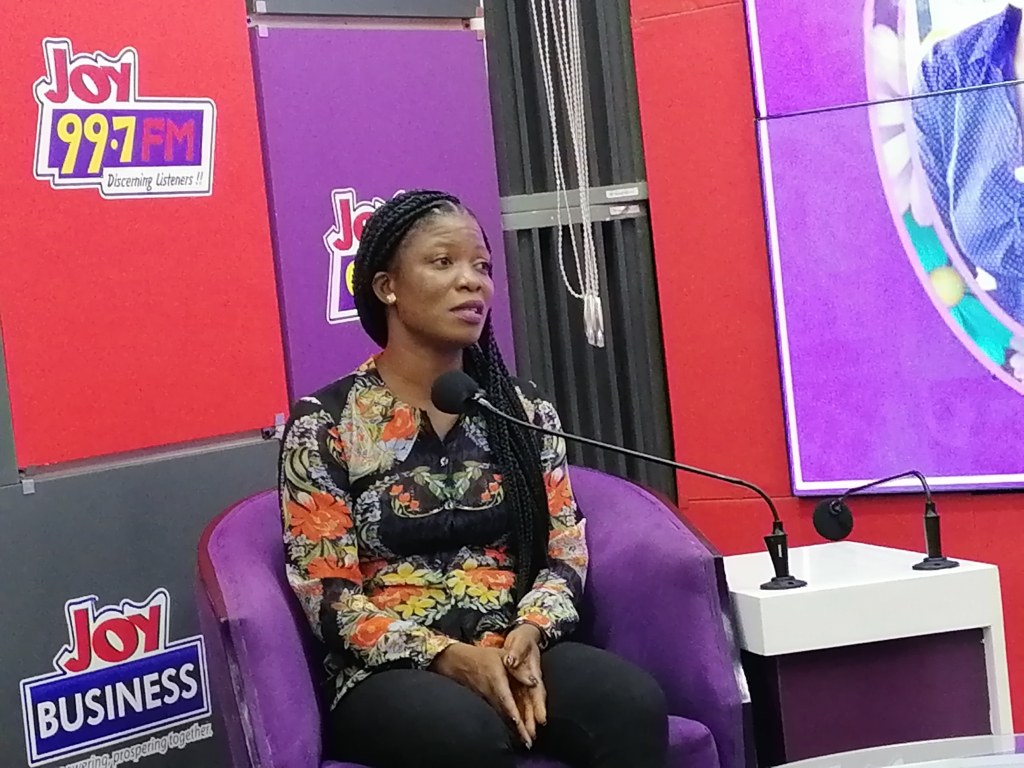 Treatment and subsequent diagnosis
"The [Bartholin cysts started as a normal boil so I resorted to herbal medicine (upon the recommendation of people) but it wasn't disappearing that's when I took it to the hospital and I was told what it was. I had surgery to get rid of it but a month later it reappeared and the doctor said it was going to reappear some more times," she recalled.
She had four surgeries to get rid of the Bartholin cyst. During that same period, when she was battling the Bartholin cysts, she developed a lump in her left breast.
"I had four operations for Bartholin cyst. Within that same period also, I had a lump in my left breast. I had surgery to get rid of that too but a year later, I developed another lump in the right breast," she said.
Hopefully, the lumps in her breasts disappeared but that was not even the end of her predicaments. She was subsequently diagnosed with fibroids.
"I had a doctor friend who told me that if after a year I don't feel any pain around my breast then I should relax. So once in a while, I visit him at Koforidua, and then I realized the lumps had disappeared.
"Then in 2016 going into 2017, I realized I started feeling my stomach bloating. I asked my friends about it and they all said there is nothing showing. Then one day, a close friend called me and confirmed it.
"My tummy bloated to a point where people started calling me a pregnant woman. I stopped wearing fitted clothes because it was really showing. I rushed to the 37 Military hospital to find out what it was. I was told I had developed a fibroid.
"The doctor said the fibroid was quite huge so she put me on medication and said they had to monitor me and prepare me for surgery. It took five months for them to communicate my surgery date and I could remember when I was sent to the theatre for the surgery, one of the doctors said it was quite significant," and indeed, it was. According to Dorcas, they were as huge as her thighs.
A few days later she was discharged, however, she was greeted with another unfortunate news about her health when she went back to the hospital for a review.
"The doctor sat me down and told me to be courageous to take whatever news she was going to tell me. She told me they had discovered something called endometriosis. She told me it was going to be a tough journey but she's going to be there, anytime I need to speak to her or something I should just come around," she said.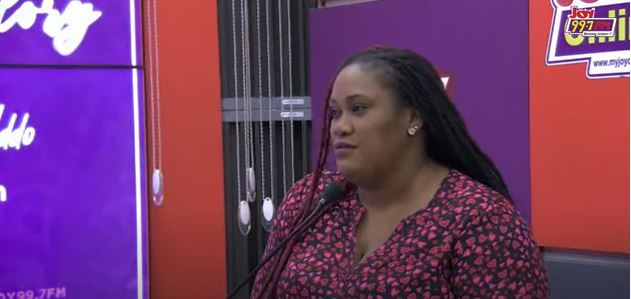 Endometriosis is a disorder in which tissue that normally lines the uterus grows outside the uterus. With endometriosis, the tissue can be found on the ovaries, fallopian tubes or the intestines. The most common symptoms are pain and menstrual irregularities.
Dorcas' battle with endometriosis
"Endometriosis comes with a lot of pain, my back aches, it comes with forgetfulness, it comes with anxiety, unnecessary anger, etc. I feel there is a very big wound around my lower abdomen. When I step on the floor I feel the pain down there and so I'm not able to carry myself well. I bleed a lot. When I am having my menses, it is crazy. I feel extra pain in the abdomen," she said.
"When I am in menstruation it is terrible. I bleed. I cannot lie prostrate, I can't stand, there are some nights I have to wander about till daybreak."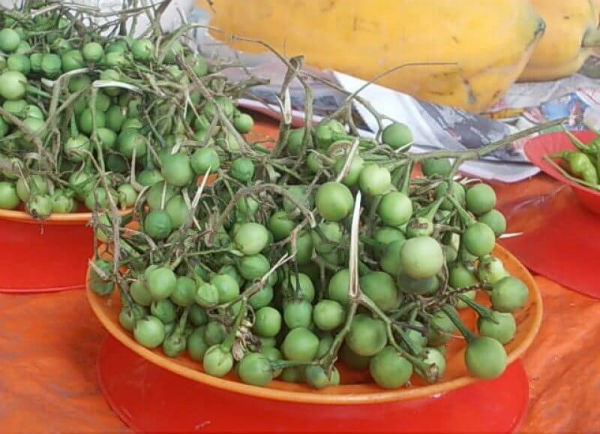 Her condition has been dire to a point where even the doctors gave up on her.
"I decided to stop going to the hospital. At a point, the doctors said they were tired of me. The one who was taking care of me told me not to come to her again, so I should just be well. So friends were guiding me on local foods, herbs, and all of that. I want to try as much as possible to stay away from the orthodox.
Survival
"I've been on Gebedol for the past few years. That's been my pain relief anytime I am about to have my menses I have to fall on it. When taking the drug in the morning and mistakenly forget to send it to school, from 12 pm, if I don't take any medication, I'll go through a lot of pain," she said.
But for the benevolence of some friends and loved ones who gave her loans, Dorcas would not have survived. She has been financially drained by her illness.
"I've lived my life on loans. I was lucky I had started working, so I started paying for my surgeries with loans. I went for a loan when it started and when I was diagnosed with another illness, I went for another. I've also had good people who have been very supportive in this journey, otherwise I would have been dead by now, because I've spent a lot. I've bought a lot of drugs."
She has been told by the doctors that she may never have a child but Dorcas says that's okay; whether she has a child or not, she wants to live.
"The Doctor actually told me that the possibility of my inability of having a child, with what she saw in the womb. is extremely high. So she advised me that it's not everyone who would have a child. There are people who have accepted that I would not have a child for health reasons and have lived and there are people who have children and are not happy.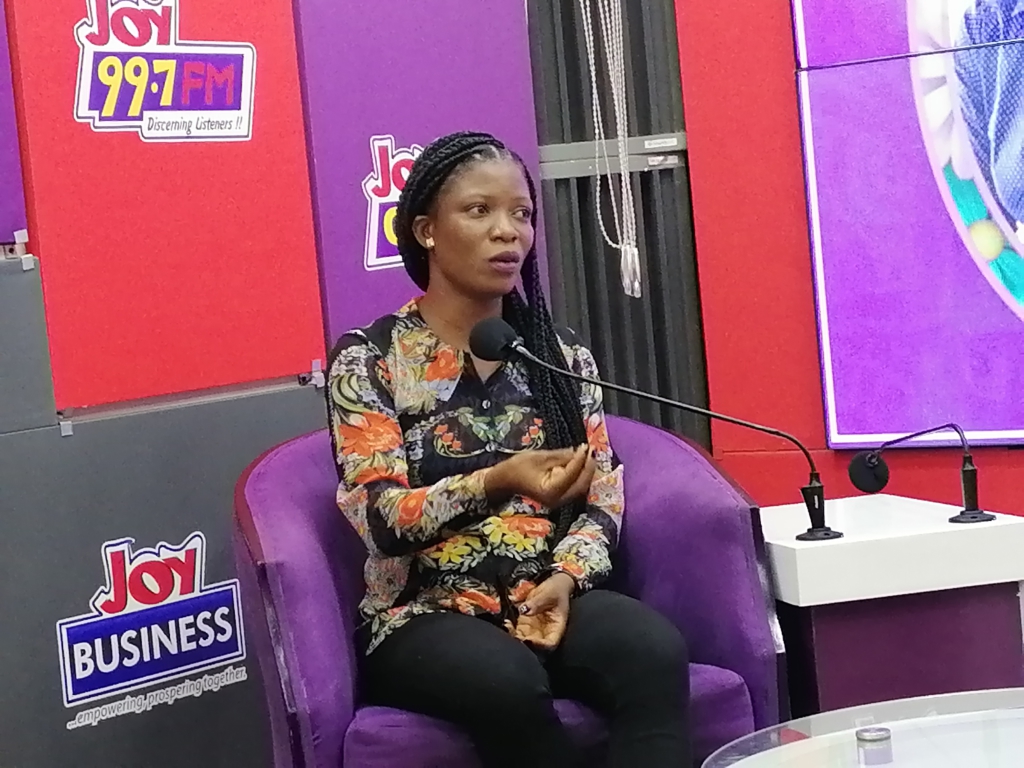 "She counseled me and told me not to be totally discouraged. Right now, whether I have a child or not, I want to live," she said.
Her inspiration
In spite of these, Dorcas remains strong. According to her, she draws her inspiration from a number of things, including her relationship and the kids she teaches at school.
"The person I'm dating is very understanding. He tells me that he sees a lot of positive stuff about me and he tells me that even in the midst of all these things, I'm positive, I'm hardworking, and my concentration is not on my health but on how to move on and get better. There was a day I asked him what he would do if I'm unable to have a child. He said he would be fine."
Upon further checkups, Dorcas has discovered that she has developed the fibroid again, but this time she's resolute about not having any more surgery.
"I always feel lost when I get the news. Honestly, with these issues, I've attempted suicide three times. The third time was when I got the news about the regrowth of the fibroid," the only thing that stopped her from taking her life was the thought about who was going to take care of her sick mum.
"At every point in time when I get a flashback of a part of my health, it shrinks my happiness and I begin to ask where God is, if there is any. I've stopped going to church for the past six months and I draw inspiration from the kids I teach and friends who encourage me.
"Honestly, I have given up on God. I feel that there is no God because if there was a God and this God knows the kind of home I'm coming from why would I go through such strange illnesses that would make me go through financial challenges and pain and make me put financial burdens on family and friends?"