The first time I came across the phrase, 'unintended consequences', was in my Public Policy Making class at GIMPA. Again, at Legon.
It seemed strange because, prior to that, I was used to expressions like, 'the wages of sin is death', 'you reap what you sow' and Newton's Third Law: For every action, there is an equal and opposite reaction.
These catchphrases point to certainty about outcomes of every action. That for me, seemed realistic. Unintended consequences, how? I wondered.
However, by the time the lecture was over, I appreciated why some consequences can be unintended. It simply means that in solving one problem, another, that one could not anticipate, ab initio, may rear its head.
For example, a farming community (Let's call it Pewodi3, where I did my post A- level National Service). Produces significant volumes of food stuffs, and its contribution to the national food basket is critical.
The village may be facing a serious challenge of un-motorable roads, which makes it very difficult for farmers resident there, to transport their produce to nearby market centers for sale. As a result, large quantities of these food stuff get rotten, leaving them impoverished.
Government may fix the roads with the ultimate objective of solving this problem. Once the road is completed, a ceremony is held and it is commissioned amid pump and fanfare.
One year later, a new challenge emerges, drivers who ply the road, over speed, thus killing children in the village who cross the newly asphalted street- unintended killing of future leaders of the republic of Ghana.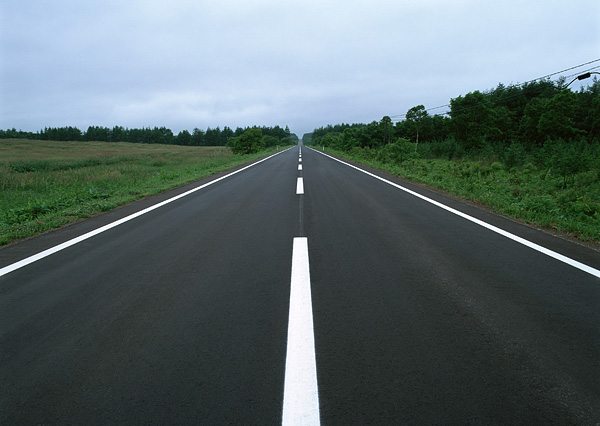 We learnt about various definitions of Public Policy. My favourite definitions, which I 'chewed and poured' during the two semester exams that ensued, were that of William Jenkins and Thomas Dye.
Thomas defined 'Public Policy' simply as, "anything a government chooses to do or not to do." William states that, Public Policy is, 'a set of interrelated decisions taken by a political actor or group of actors concerning the selection of goals and the means of achieving them'.
We also got to know that a Policy is different from Law. Policy is merely guides actions towards a particular goal.
Laws on the other hand, are set standards, principles, and procedures that must be followed. Laws can prohibit or compel behavior, e.g Insurance, and tax laws compel, but traffic and abortion laws prohibit.
Some policies can be turned into law, though. This is done by placing them before Parliament in the form of a bill, thence to the Presidency for assent to become an Act.
Many theories and models including, Howlett and Ramesh's model, were introduced to us. This model identifies five stages of Public Policy making, viz, Agenda Setting, Policy Formulation, Adoption (or decision making), Implementation and Evaluation.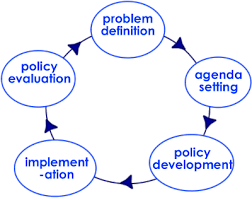 So, with the emergence of rampant killing of children of 'Pewodi3', as cited above, an agenda for public policy is set- Road safety policy.
Thankfully, in Ghana we do not have just a policy, we have a law and a whole state agency to enforce the law- National Road Safety Authority (NRSA).
Formulation and Adoption have been done. We are currently at the implementation stage, to be followed by Evaluation- which will be done by the Policy Planning, Monitoring and Evaluation (PPME) Department of the NRSA.
That's to simplify the complex but dynamic process of public policy making (Yehezkel Dror) and to point out that if we have a policy on Free Senior High School (Free SHS), it definitely must have gone through this process.
Briefly, Agenda Setting is the process of narrowing down numerous problems to few, which require government's action. Agenda items are the problems selected to be dealt with by government. Individuals, opinion leaders, media, civil society groups can set the agenda.
The Free Senior High School (SHS) Agenda
In the case of Free SHS, the agenda was set long ago. And Article 25(1) (b) of the 1992 Constitution, the ultimate law of the land, made provision for it.
It states that, 'Secondary Education in its different forms, including, technical and vocational education, shall be made generally available and accessible to all by every appropriate means, and in particular, by the progressive introduction of free education'.
The Government of the National Democratic Congress (NDC) started implementing the progressively Free Senior High School (SHS) policy in direct response to fulfilling the requirement of this provision. This began by absorbing the expenses of day-students in public SHSs.
In the 2017/2018 Academic year, the government of the New Patriotic Party (NPP) expanded it and made it free in the true sense of the word.
Objectives of the NPP's Free SHS Policy
The NPP's Free SHS included the following objectives:
Remove cost barriers through the absorption of fees approved by the Ghana Education Service (GES) Council.
Expand physical school infrastructure and facilities to accommodate the expected increase in enrollment.
Improve quality through provision of core textbooks and supplementary readers.
Improve equity through the implementation of 30% of places in elite schools for students from public JHS.
Features of the NPP's Free SHS Policy
The following are the main features of the FSHS as implemented by the NPP:
Eligible to all Ghanaian graduates of the Junior High Schools (JHSs), who are placed in public second cycle institutions by the Computerised School Selection and Placement System (CSSPS)
The duration of the FSHS scholarship is three (3) years.
The government absorbs all tuition fees
The government absorbs feeding costs for all those admitted as boarding students
Lunch is provided for those who are not in the boarding house
To ensure equity, 30% of places in elite schools are reserved for applicants from public Junior High Schools
The government provides buildings, furniture, teaching and learning materials, etc.
To say that the programme has brought relief to many parents who would otherwise have borne the cost of secondary education of their wards, is an understatement. But there are issues.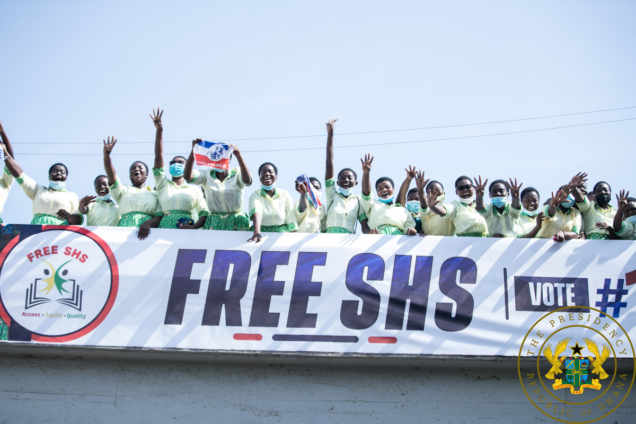 Unintended consequences

Explosion in number of SHS entrants
Although there was an expected increase in enrollment, per one of the objectives mentioned above, the actual numbers have overwhelmed the system.
Available data from the Ministry of Education indicates an increase in enrolment of 17% in 2017 and by 31% in 2018 to 472,730. As of March 2020, the number had increased to 512,083.
President Akufo-Addo revealed during a ceremony to confer a doctorate degree (Honoris Causa) on him for introducing Free SHS, in May this year, that, on the average, 100,000 candidates, gain access to Senior High School education as a result of the policy, annually. The degree was awarded by the University of Cape Coast.
Indeed, available statistics indicate that over the past four years, a total of 1.2 million graduates from Junior High Schools have benefited from the Free SHS policy. Clearly, an unintended consequence.
To arrest the situation, the Double -Track policy was introduced.
Trust Politicians with ingenuity. This system, is essentially, a shift system. But if the NDC has abolished the shift system at the Primary and JHS levels, why should the NPP reintroduce it at the SHS level? An 'innovative' description will make the difference, so Double-Track, we called it.
To further give it a refined look and feel, the concept of traffic light was infused into it. Green means 'Go', Gold means 'Get ready to Go'. Consequently, the Greens started school first. When they took a vacation, the Gold track took over the campuses.
Then, the unintended consequences of the Double-Track system kicked in. They came in their numbers; lack of accommodation facilities resulting in students sleeping on the floor, congestion in classrooms, inconvenience relating to erratic schedules for the double-track system, poor quality of food served to students, little attention to end of semester examinations and minimal contact hours.
These came to light when the production team of Joy FM's Super Morning Show (SMS), led by the indefatigable Sammy Odame, dedicated airtime between 8:00am to 10:00am from Monday, May 24 to Friday, May 28, 2021, for discussions on challenges facing the implementation of the Free SHS programme.
Kojo Yankson and Winston Amoah took turns to interact with callers
Some concerned students, parents and head/teachers got the opportunity to share their experiences of the policy. That was when those serious revelations were made.
Poor class room infrastructure, poor quality and small quantity of food as well as congestion in dormitories, formed the crux of the concerns of students.
"Sometimes the meals we're given, especially the rice is terribly cooked. I think because they try to manage the food they have, they add excessive water," the student lamented in respect of quality of food.
Unbelievable! was my reaction to a revelation that twelve (12) students share two (2) tins of sardines, wow!!! That's for quantity of food.
One student recounted her see-saw experience with a chair, "personally, I sit on a broken chair. The screws at the back are not properly tightened, so it swings me back and forth, disturbing the class during lessons". Hmm!
The increased enrolment, though positive, has resulted in congestion in dormitories and classrooms. "In my dormitory for instance, we have eight beds and some of the beds are broken. Some students sleep on the floor," a typical scenario of unintended consequences, if you ask me.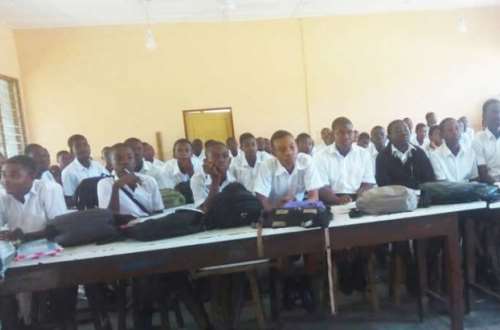 A student alleged that teachers rush through the syllabi because of uncertainty over when a particular semester will end. The calendar of the double-track system is simply erratic. In my opinion.
Some parents complained passionately about the financial burden that the Double-Track system has imposed on them. A parent shared how she is compelled to spend thousands of Ghana cedis on the services of private teachers during the long vacation periods associated with the double-track system.
Nana, a mother of twins, whose children, nature put together, but who have been put asunder, by Double-track, disclosed that she spends about GH¢8,000 each, on providing her son and daughter, who are on the Green and Gold tracks, respectively, private lessons, to cover up for what they miss in school.
"I realised my girl was lagging behind and the boy was far ahead of her because she was on the Gold track and the Green trackers were benefiting more than the Gold trackers.
So, I went in for teachers to assist with extra classes and I had to pay for that. It cost me 2,000 cedis per course and she had to take up four courses," Nana bemoaned.
In a nutshell, the parents proposed that those who can pay fees should be allowed to do so.
A Headmaster who spoke on condition of anonymity, confirmed all the allegations made by the students aforementioned.
He actually described sleeping on the floor thus, "It's a normal thing. It's a common phenomenon we are facing." More like, "it is only in heaven where students don't sleep on the floor, we are not in heaven." You can smile to that.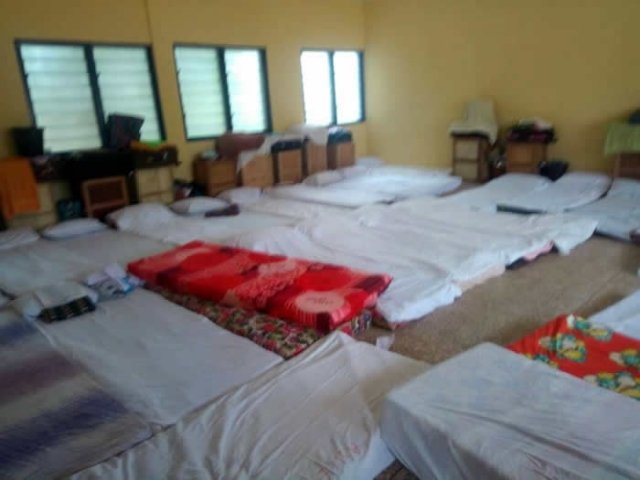 He blamed challenges related to food supply, on the fact that authorities of the SHSs no longer have access to money directly from students. And they have to depend on the Buffer Stock Company to supply food to the schools. But the company delays in supplying food, hence shortages.
Ultimately, the non- charging of fees and delays in the release of funds for administration of the schools, is the root cause of all the challenges.
As for teachers, their authority over the students has been whittled away. "Teachers have no authority to tell students to buy materials needed for teaching and learning.
If the students come to your class and the student is supposed to have, let's assume, a math's set. Then you tell the student to buy one, the next thing you realize is that your name has been mentioned at the Administration office.
They alleged that the culture of silence is very prevalent in the SHSs. "You risk being transferred to a remote area if you complain," is how they summed it up.
Ghana Education Service (GES)
On the final day of this Free SHS-centered SMS, the Deputy Director-General for Quality and Access of the GES, Dr Kwabena Bempah Tandoh had the opportunity to explain the situation.
Undeniably, his presence put all the issues in perspective. From the PR standpoint, I was very pleased that he showed up. Dr Tandoh nailed it for me when he admitted the challenges and gave the assurance that government is in the process of fixing them.
President Akufo-Addo however spoilt my mood when he queried the agenda setting responsibility of the media at the conferment of the Honoris Causa on him mentioned earlier. He said, "a radio station is currently running a campaign against Free SHS."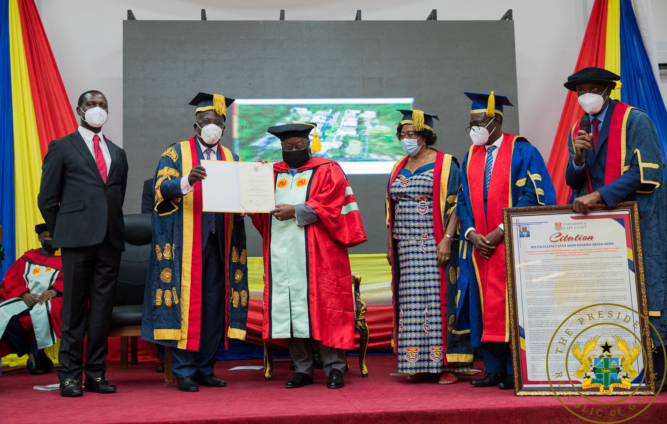 That's not how you do it. Its feedback. You take it and go back to the public policy making cycle- Evaluation, and improve the policy.
At the inception of the FSHS, the issue of the source and sustainability of funding came up for public discussion. After a protracted brouhaha, it was made clear that oil royalties will be used to fund the policy.
Some civil society organisations kicked against this decision. They contended that 50% of the amount spent on the policy so far, is from the oil resources, but that is not a very reliable source considering the nature of the oil market. But to no avail.
Now, the chickens have come home to roost. According to the Minister of Education, Dr Osei Adutwum, government has, since the inception of the Free SHS Policy in 2017, spent GHC7.7 billion on its implementation
He said, for instance, an amount of GHC480 million was spent on the Policy in 2017, GHC1.3 billion in 2018, GHC1.6 billion in 2019, GHC2.4 billion in 2020, and GHC1.9 billion for 2021.
Do we have money to continue in an effective and efficient manner? That's the question begging for an answer.
Increased demand for tertiary education
According to available data, about 60% of the 342,500 candidates who wrote the WASSCE, in 2020, representing over 200,000, scored between A1 and C6 in their best six subjects, including English and Mathematics. This qualifies them for tertiary education.
What this means is that facilities in public universities MUST be expanded. Otherwise, these free SHS graduates will have to find places in private tertiary institutions. The prohibitive nature of fees charged by these business-minded institutions is an open secret.
The other fate that awaits them is to find jobs with the good grades. The jobs, unfortunately, are not available, in Ghana.
Quite clearly, unintended consequences can be blamed largely for the status quo in relation to challenges confronting the implementation of Free SHS. You can allocate 95% to that.
The remaining 5%, in my candid view, is based on administrative sabotage.
My observation points to this. It all started with the introduction of the Computerized School Selection and Placement System (CSSPS). All loopholes for making extra money, aside their meagre salaries have been sealed.
Protocol admissions, through which they made a fortune, is no longer possible.
The advent of Free SHS sounded the death knell for any extra source of income for our educationists.
Headmasters and teachers are therefore not happy about the fact that, they do not take money directly from the students as fees.
They have therefore decided to leave the system on auto-pilot. 'If you bring money, we will use it to manage the system, if not, we all dey inside', their actions suggest.
But this attitude is still not bringing in extra money. So they have resorted to all manner of demands on the children through extra classes. Some teachers are organizing extra classes using school facilities and charging GH50.00 per student, per month.
Parent Teacher Association (PTA) Dues
Payment of PTA dues was proscribed as part of Free SHS, but SHS authorities have found a way of exacting monies from parents during PTA meetings. They call it teacher appreciation. So that the teachers will be motivated to teach the children well.
This is in spite of the fact that PTAs, are on their own volition, replacing dilapidated infrastructure and even constructing fence walls for some schools.
It's time to go
It is evident from the discussion so far, that unintended consequences have plagued the implementation of the otherwise, laudable Free SHS policy. Notwithstanding the fact, that administrative sabotage is worsening an already precarious situation.
Way to go?. End the Double-track system ASAP. Yaw Osei Adutwum, Minister of Education and originator of the policy, he imported the idea from USA, seems to be in the spirit.
At a press brief on Sunday, June 6, 2021 he hinted that the system will be abolished in the next three to four years. He acknowledges the real solution, "we will resolve the challenge by building more schools to accommodate more students," he revealed.
One can only hope that we find the money to make this policy work the way it should. I believe we can if we manage our public finances well.
Au revoir mes amis- That's French for goodbye my friends.
Let God Lead
The writer works with Myjoyonline.com. Email- eric.mensah-ayettey@myjoyonline.com Tel: 0244679575