Ghana's Ambassador to Denmark, Amerley Ollennu Awua-Asamoa, has Presented medical equipment to support the medical out-reach programs of the Rebecca Foundation. 
The items include 200 hospital beds and mattresses, respiratory equipment, and 21 bedside cabinets, donated by Sygehus Sonderjyland Hospital in Denmark
The presentation was done in collaboration with the Global Medical Aid, a Danish Non-Governmental Organization.
The Ambassador since her appointment has partnered with several Danish institutions to donate drugs and medical equipment, worth more than $10 million to some institutions in Ghana.
The institutions include the Rebecca Foundation, Ghana Baptist Convention Medical Center, and the Wenchi Methodist Hospital.
This initiative forms part of her commitment to contribute to improving basic healthcare and infrastructure in Ghana.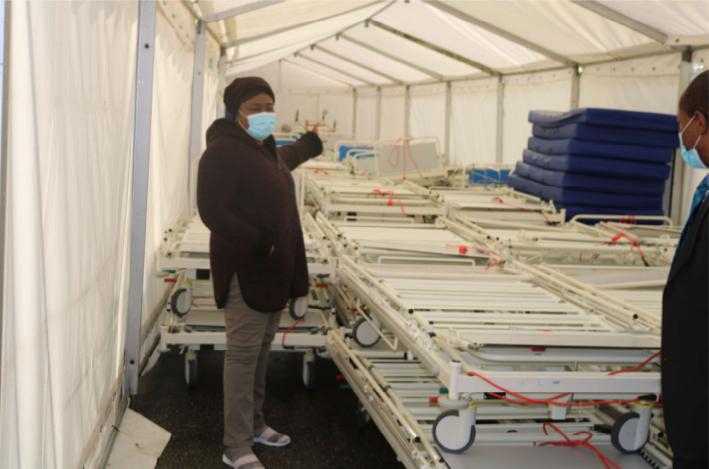 At a ceremony to inspect the medical equipment, the CEO of Sygehus Sonderjylland hospital, Peter Fosgrau, described as timely, the request from the Ambassador for medical support for Ghanaian hospitals, and hoped that the equipment would be beneficial to Ghanaians.
Amerley Ollennu Awua-Asamoa expressed gratitude to the management of the hospital and promised the commitment of the Government of Ghana to improve health infrastructure to enhance healthcare delivery to the citizenry.
"Government of Ghana is fully committed to achieving the Sustainable Development Goal of ensuring healthy lives and promoting wellbeing for all, and this donation will draw the nation closer to realizing that dream," she said.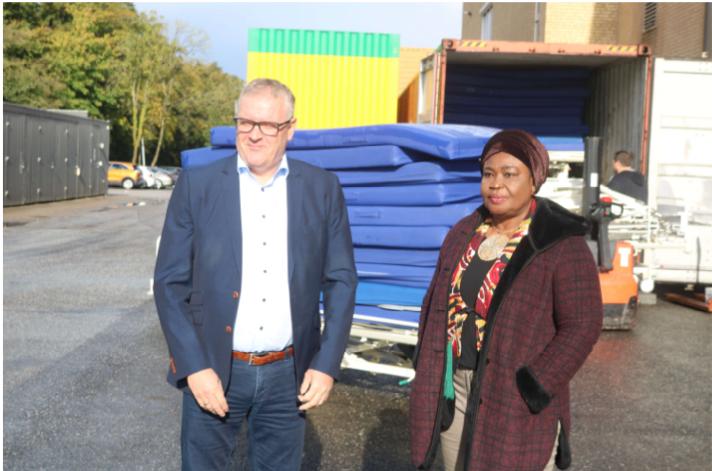 In February, Awua-Asamoa led a Medical team to explore possible areas of support in Ghana's healthcare sector. 
The team also paid a courtesy call on Ghana's First Lady, Rebecca Akuffo-Addo, whose NGO, the Rebecca Foundation is working on Medical outreach across the country. 
The First Lady commended the Ambassador for her initiatives and praised the Global Medical Aid for their continuous support to health facilities in Ghana.
She called for closer collaboration to make the dream of improving access to world-class healthcare in Ghana a reality.