The Deputy Lands and Natural Resources Minister, Benito Owusu-Bio has revealed that the government released six million Ghana cedis for this year's tree planting exercise although nine million cedis was budgeted.
The Deputy Minister disclosed this at the post-Green Ghana press conference which was held in Accra on Monday.
He attributed the reduction to the current economic situation of the country due to the outbreak of COVID-19.
"When government said that it is going to cut down expenditure by 30%, I know that 30% has affected even the Green Project. So 9 million you realise that 6 million has been released so that is the 30%. So we all have to work within our means. We accept that with COVID, times are hard now," he said in an interview with the press.
Benito Owusu-Bio noted that although the GHC6million is not enough, government had to manage to be able to execute the project.
He said the Ministry is "waiting for more donations from the media, corporate bodies, CSOs and private individuals and once they bring it in, we use some of them to pay or defray off some of the cost."
According to the Chief Executive Officer of the Forestry Commission, Mr. John Allotey, his outfit will be monitoring the success of the trees planted.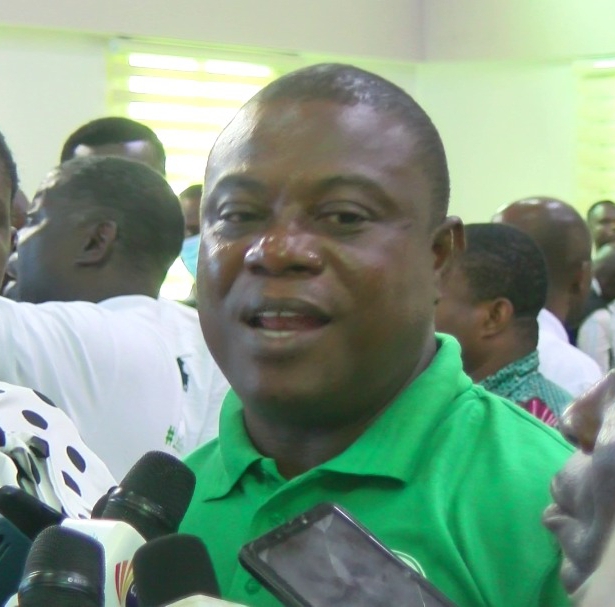 He however said it will be challenging to monitor individuals who picked up single seedlings for the exercise.
"We need to go to the grounds to monitor how many seedlings have been planted. The 40 percent we see now is right under our own nose, because the forest reserve is under the Forestry Commission.
"The big institutions that took bulk, we will go there in the districts to monitor planting. The other area that is critical is the individuals who took one or two seedlings. It becomes very difficult to go and knock at somebody's house because you want to see whether the one seedling was planted but we will call," he said.
Meanwhile, a total of 22,671,696 million seedlings have so far been distributed for the 2022 edition of the Green Ghana agenda.
This figure exceeds the initial 20 million seedlings targeted.
Addressing the media during a press conference in the aftermath of the Green Ghana Day, on Monday, June 13, Deputy Minister for Lands and Natural Resources Benito Owusu-Bio called for effective monitoring and supervision of the seedlings planted to fuel the success of the 2022 edition of government's aggressive afforestation and reforestation programme.
"We need to make conscious efforts to nurture the trees by watering them, protect them from destruction, prevent fires, weed under them until they grow to maturity," he said.
The Deputy Lands Minister added that the "survival rate this year will be more than the 85% survival rate recorded last year. The Ministry has put in place a Monitoring and Assessment Team under the Chairmanship of Francis Manu-Adabor, who is the Chairman of the Parliamentary Select Committee on Lands and Forestry to undertake comprehensive field assessment of trees planted this year which includes other members of the Committee like myself and the CEO of the Forestry Commission."