Though male model Hella Tall is lithe with perfect skin and the kind of graceful gait that runway dreams are made of, Tall's passion was fishing, not fashion. When he isn't working with brands like Rag & Bone or 3.1 Phillip Lim, Tall is busy reeling in the catch of the day.
A member of the fishing crew, NYC Bass Kings, he and his friends spend time trawling along the Hudson River. While his interest may seem like just another outdoorsy model hobby—Daria Werbowy famously sails, Bella Hadid was a prizewinning equestrian—Tall hopes to use his knowledge to make a difference.
"We want to invite as many people to the sport because it inspires people to take care of our environment and respect the life around us," he explains. "[Eventually] we'd like to expand our crew into a brand so we can help out the youth in our community."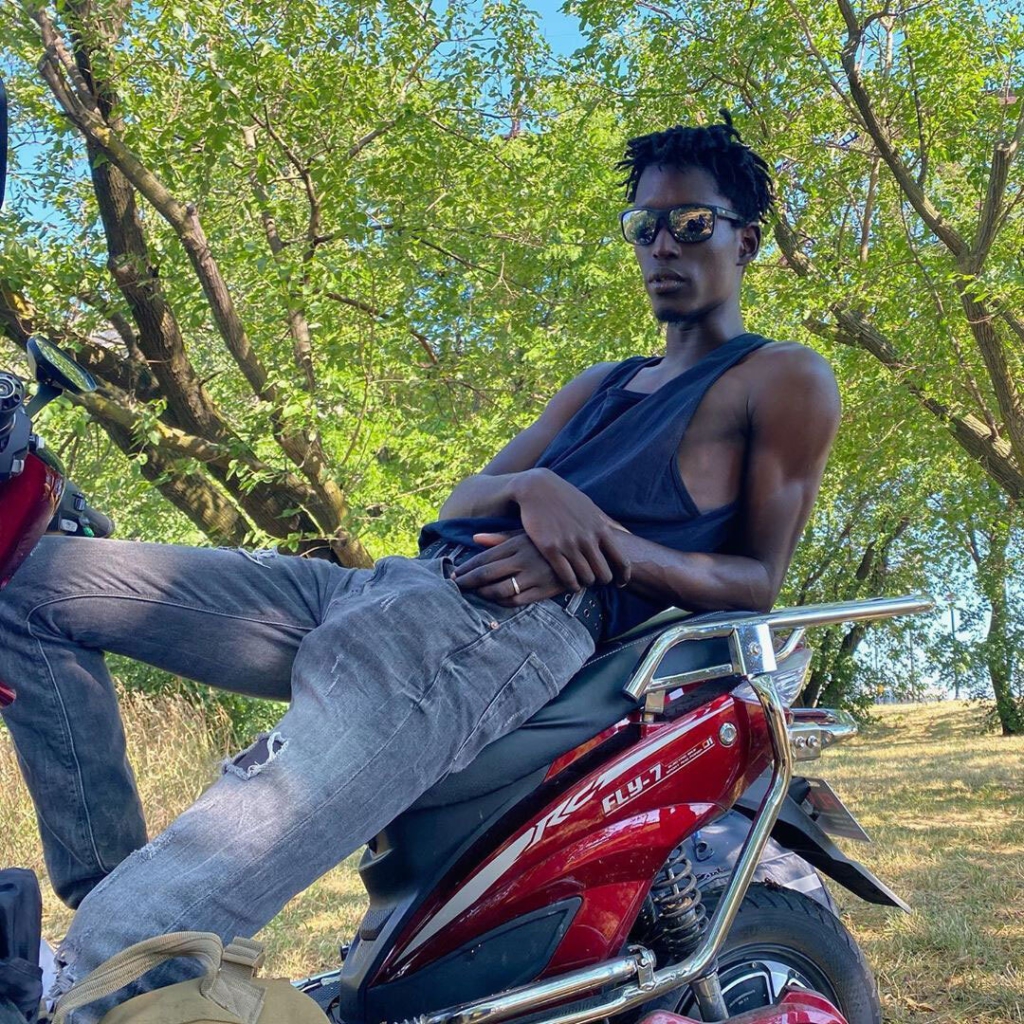 A first-generation American and the child of immigrants, Tall grew up in Harlem. His unusual and all too appropriate name represents a merger of African cultures.
"My mother was born and raised in Bamako, the capital of Mali in West Africa, and my father was born and raised in Thiès, Senegal," he says. "My first name, Hella, comes from my mother's father, Mr. Hella Diallo, and my last name, Tall, comes from my dad's surname.
I guess I was born to be a model!" Correct as that seems, he would never have entered the industry without a little help from fate. The male model was discovered two years ago while working in a Manhattan patisserie.
Approached by casting director Daniel Peddle, Tall found himself faced with a decision during his shift at work: to believe the stranger who just suggested he take on one of the most competitive careers around or stick with what was familiar.
"I never thought in a million years was he for real," says Tall. "Eventually, I decided to call him back, and I'm so glad I did! Honestly, I knew nothing about the modeling industry, but I do care about it because I see [that] it's an art, just like fishing."
Given that Peddle was the first to see the potential in superstars like Jennifer Lawrence and does double duty as a film director, it's a good thing Tall gave him a ring. Still, getting scouted is only the first step in a model's journey.
Tall's crash course in fashion included getting used to castings, last-minute travel, and being on a runway in front of hundreds of people. "So far, I'm loving what I'm learning, [but] one thing I wish I'd known before I started is how to step outside my comfort zone," he says.
"Fortunately, I have the chance to learn and see what the industry is about. The support and opportunities I've been given just for being me were surprising and it's been such a confidence boost."
With fashion month now an ongoing process, thanks to 2020's proliferation of look books and mini events, Tall is eager to experience all that's on the horizon.
Even though he's managed to strike a chord with industry insiders, for his modeling success to be truly meaningful, Tall has to win over two discerning critics: his mom and dad. "My parents don't really understand the whole modeling thing, but my siblings and friends think it's so cool, and they're proud that I'm taking these steps to become successful," he says.
"The challenge of being first-generation is trying to get my parents to understand what it's like growing up in America and that our way of life is so different from theirs, especially the way they grew up. But the older I get, the more I appreciate my heritage. I'm proud to be from Mother Africa, and I feel like I should make a name for my family and honor the generations before me."