Armed robbers reportedly mounted a blockade next to a Police barrier at Nweneso No.1 in the Atwima Kwanwoma District of Ashanti using it to rob passengers on commercial vehicles.
Eye witnesses say at least passengers in four Sprinter buses were robbed of their valuables.
At least four such incidents have been reported this year, according to residents.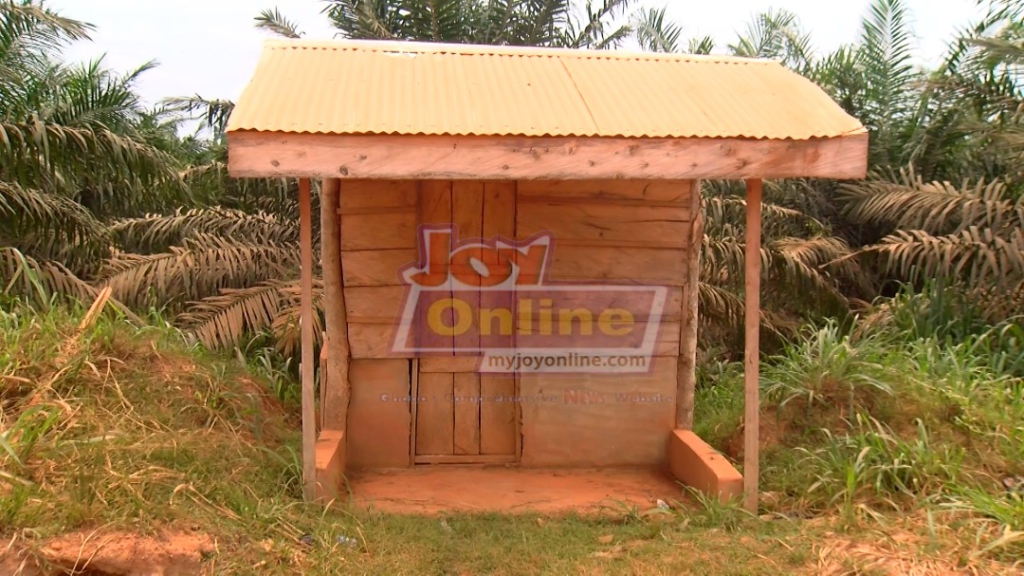 With the aid of a defective salon car and some logs, the armed men blocked the Nweneso to Foase road to aid the robbery expedition.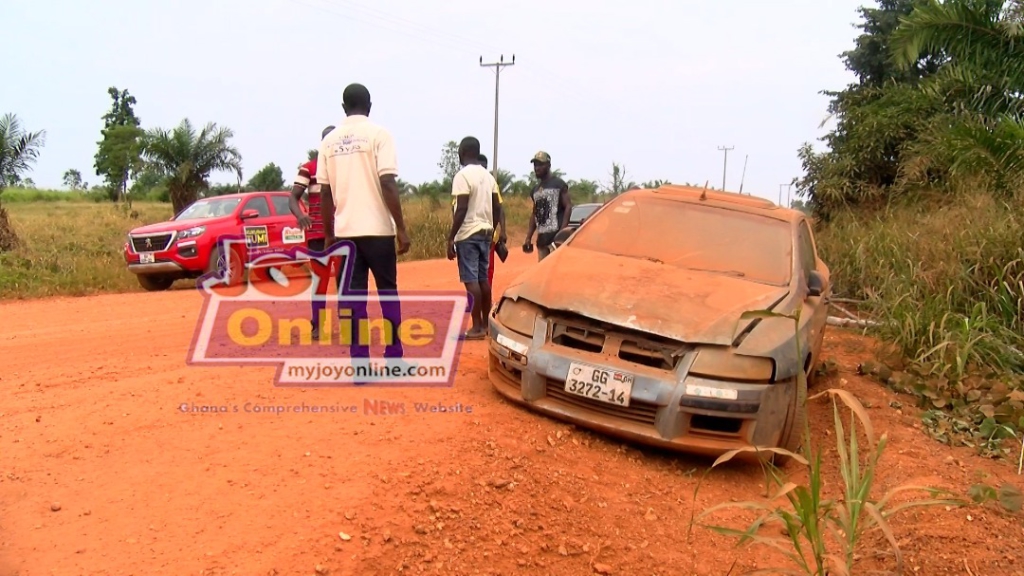 Some eyewitnesses say the defective FIAT salon car was spotted being pulled by a KIA truck hours before the incident.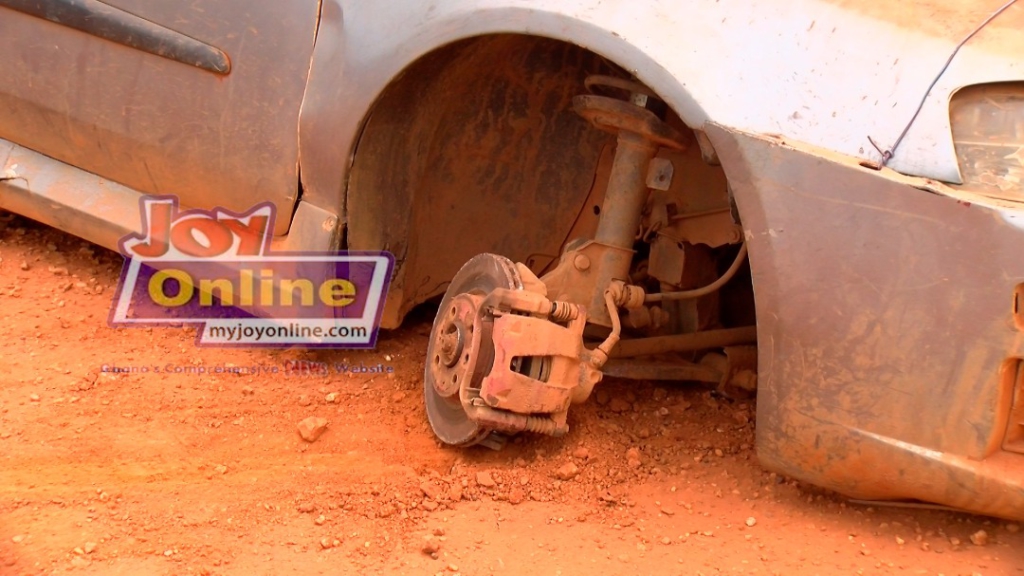 "Last night, around 11:00pm, I saw this car being pulled by a KIA truck. It moved as if it had no tyres. I asked myself whether they were going to use it for a highway robbery and it came to pass," Sampson Kyeremanteng spoke to JoyNews.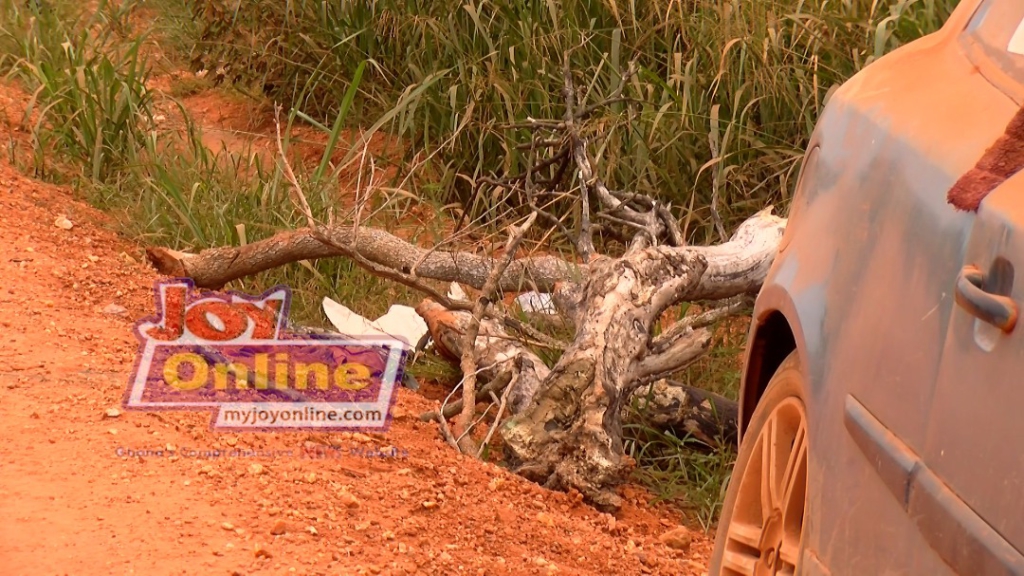 Four buses, all carrying passengers, fell behind the blockade. At gunpoint, victims were robbed of their cash and mobile phones.
Driver of one of the buses, Kwaku Badu narrates, "All we saw was masked men appear from the bush. They shot in the air and started searching us. They went into each of the cars and robbed the passengers."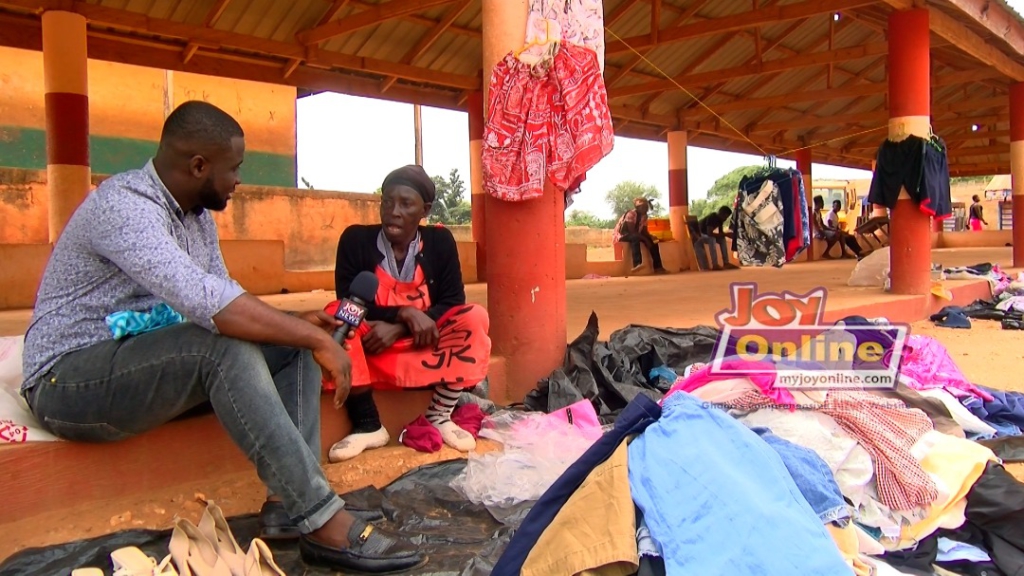 Residents count not less than four robberies this year alone.
Due to these incidents, the community has constructed a shelter at the Police barrier to aid night duties. About 10 metres from the shelter, is the area used for the robbery.
Some residents are dissatisfied with the work of the Police.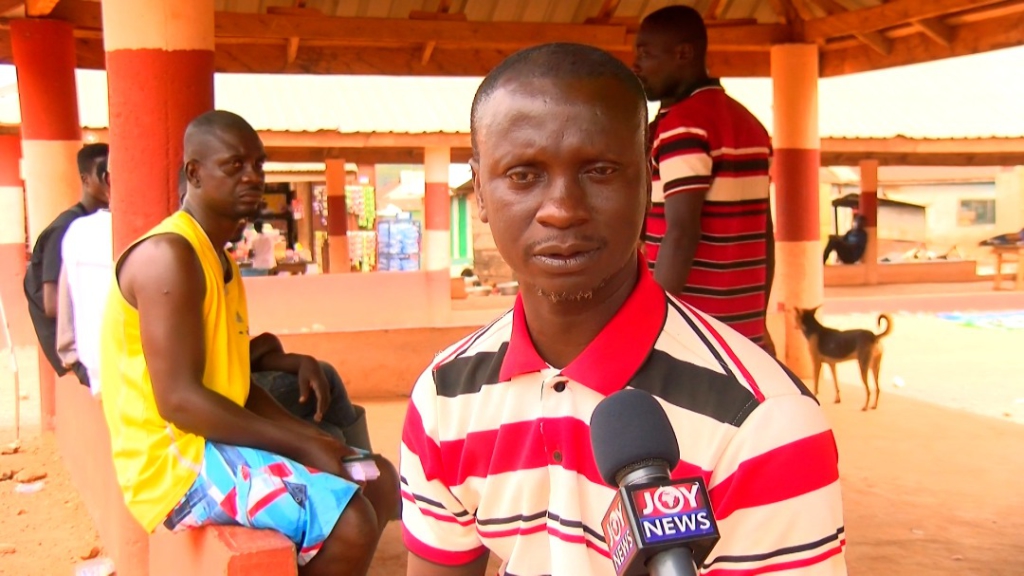 "I don't understand why the armed robbers continue to rob vehicles at the same spot the Police have mounted a barrier. The IGP must address it," Yaw Safo Marfo is a unit committee member.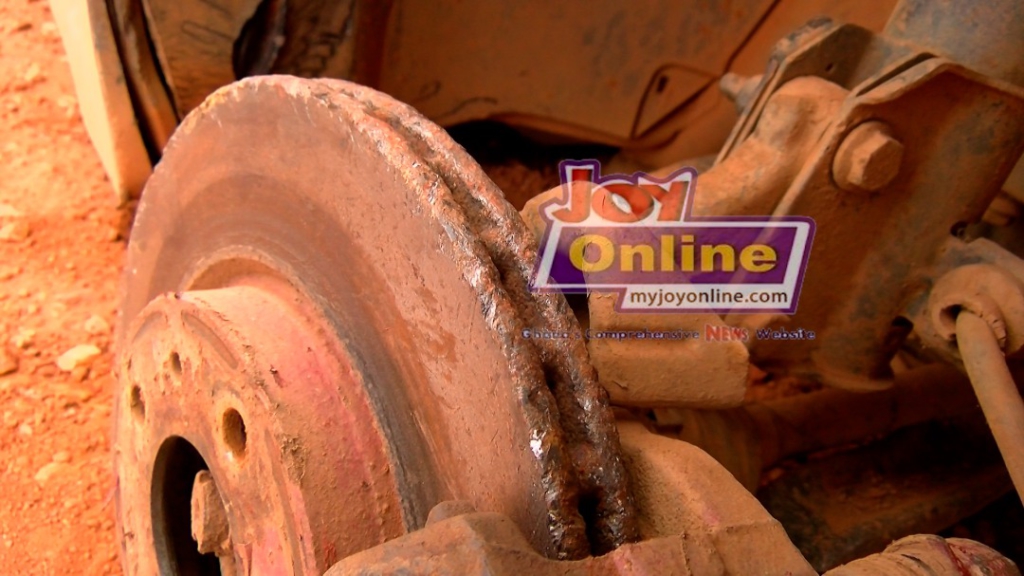 Luv News checks have revealed that inadequate personnel has forced the Police to station one person at the barrier on some occasions.
It was unclear whether there was a personnel on guard at the time of the robbery.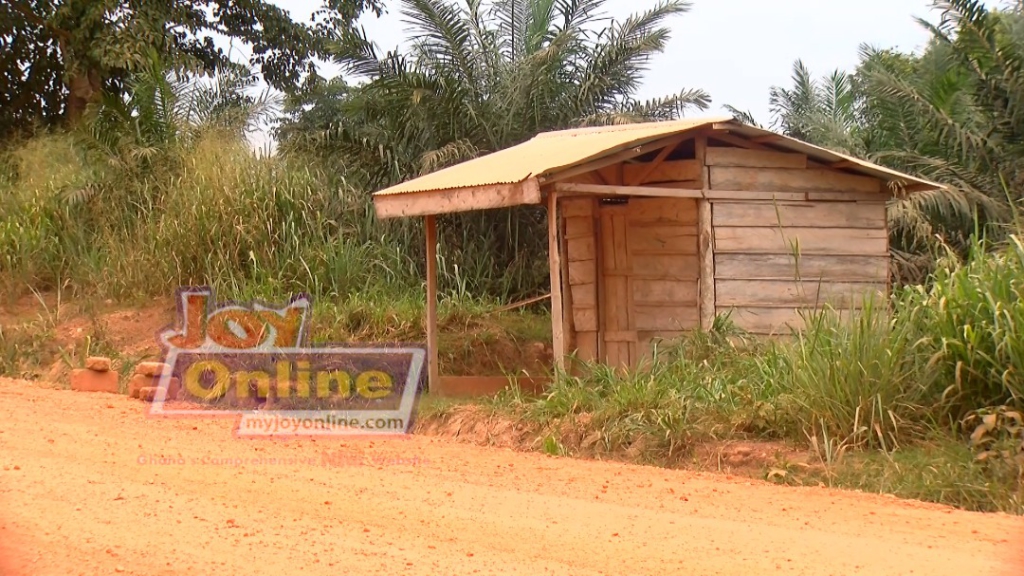 Further checks show only one vehicle patrols the Fomena District, and has consistently developed faults.
The roads here are poor, bumpy and dusty.Though awarded on contract, it is yet to realise any major improvement.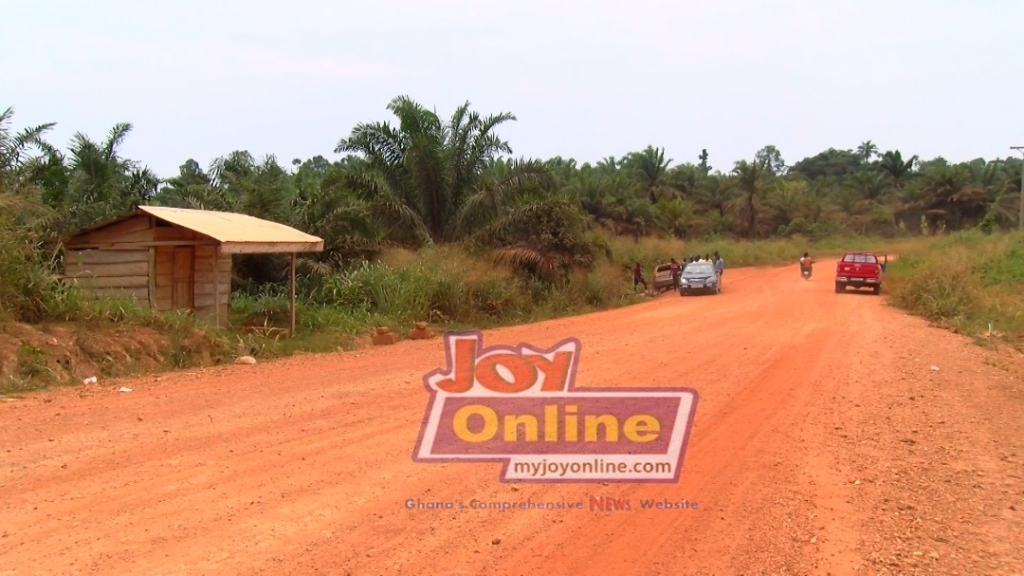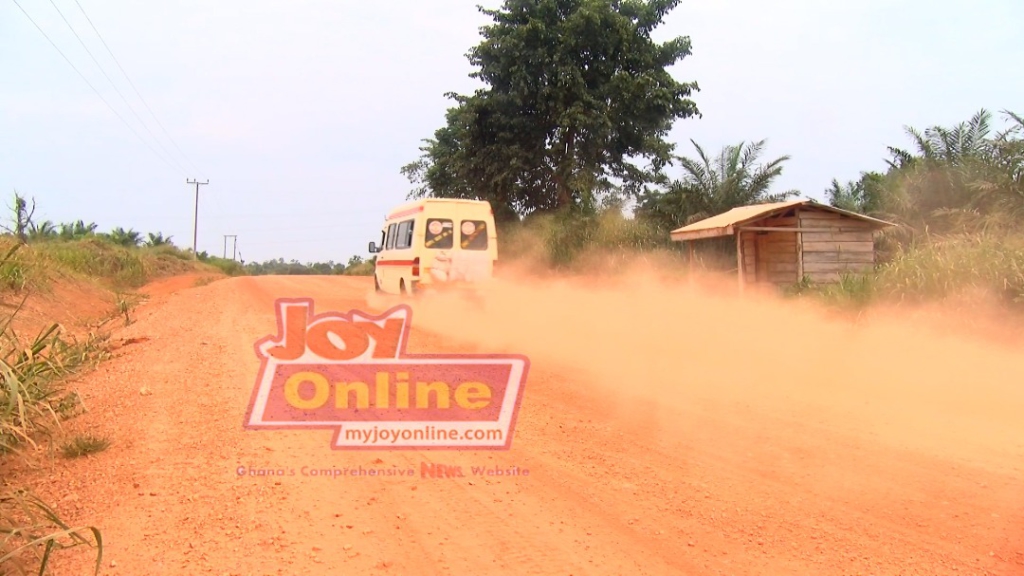 Sampson Kyeremanteng explained the implication of the poor roads on security.
"If the road was good, these things wouldn't occur. The road must be fixed".
Police say they are yet to receive an official complaint though a personnel was at the scene earlier.