The family of a Lands Commission employee who has been missing since August 2021 is said to be going through "extremely difficult and challenging times" due to her disappearance.
The mother of Rhodaline Amoah-Darko is said to be the most devastated.
Cecilia Obenewaa Appiah, a former headmistress of Krobo Girls Senior High School, has had to take care of her grandchildren in the midst of her daughter's disappearance.
"It's a very difficult and trying time for them all," said Nana Yaa Adomah Asante-Nnuro, lawyer for the Lands Commission.
She spoke to JoyNews moments after the Asokwa District Court in Kumasi adjourned, for the third time, hearing of the case in which the husband of Rhodaline is accused of her kidnapping.
Dr Wilberforce Aggrey has been standing trial over the disappearance of his wife.
He has been in police custody after bail applications were denied.
According to Nana Asante–Nnuro, the disappearance of Rhodaline and the continued detention of the husband puts the care of their children on their grandmother.
"Right now, Rhoda is not around; the children's father is the main suspect.
"The mother has lost a daughter because she can't find her as well as the son-in-law. The children too cannot see their mother or their father, so I guess it's a very trying time for them.
"It is very difficult. Let's bear them up in prayers. That's all we can do now," she said.
Who is Rhodaline?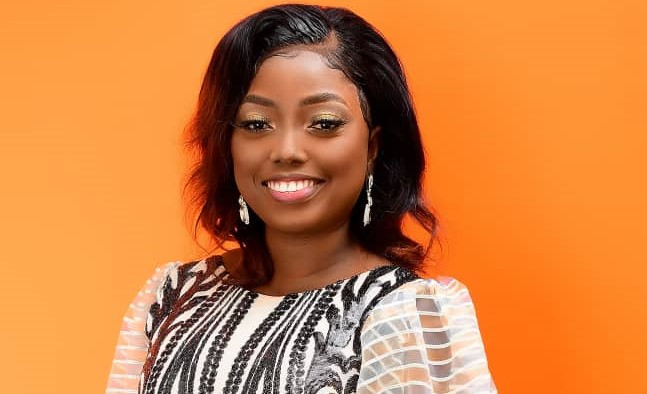 Rhodaline Amoah-Darko, until her disappearance, was a Senior Lands Administration Officer at the Kumasi office of the Lands Commission.
She was first posted to that office for her National Service after completing a Bachelor of Science in Lands Economics at the Kwame Nkrumah University of Science and Technology in 2011.
The former Krobo Girls High School student who won the hearts of many stayed on to become permanent staff of the Lands Commission.
She met and got married to Dr Wilberforce Aggrey of the Petroleum Department, KNUST, on September 21, 2013.
The couple has since been blessed with two kids, a six-year-old boy and a three-year-old girl.
The saga of missing Rhodaline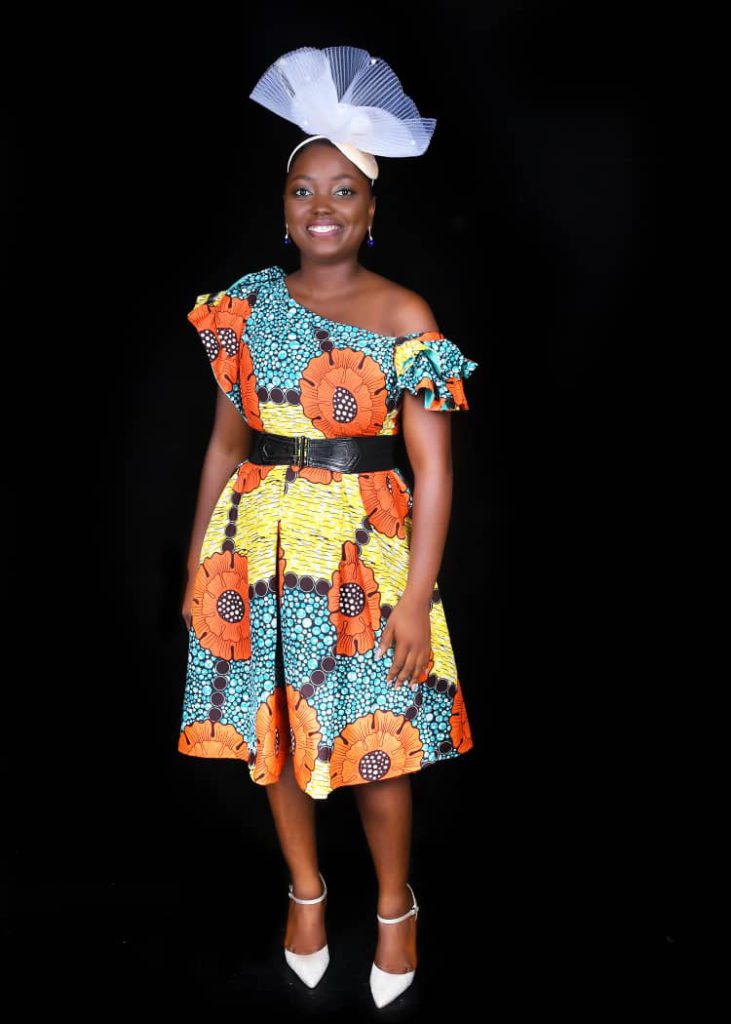 Rhodaline went missing on August 30, 2021, prompting a search for her.
Police say her husband, Dr Wilberforce Aggrey, complained to the police on September 2, 2021, that his wife had been kidnapped from her home on Okodie Road, KNUST.
Police investigations into circumstances leading to the kidnapping revealed messages were sent from the wife's phone on the same day of her alleged kidnapping.
According to court documents at the Asokwa District Court, some family members and friends of Rhodaline Amoah Darko and the accused person received messages informing them of what was happening to her.
Police investigations revealed the messages were sent from a range close to the KNUST campus home of the accused person.
Dr Wilberforce Aggrey was then arrested on October 6, 2021, to assist police with investigations.
Police secured a court order for psychiatric examination on the accused.
Though the mother of Rhodaline has been attending court hearings, she has been left devastated.
"Sometimes, they have been coming to court. But, if they don't come, they send a representative to come because the mother is a single mother who is taking care of three of Rhoda's children, so she cannot be coming to court every time," said Nana Asante–Nnuro.
Justice for Rhodaline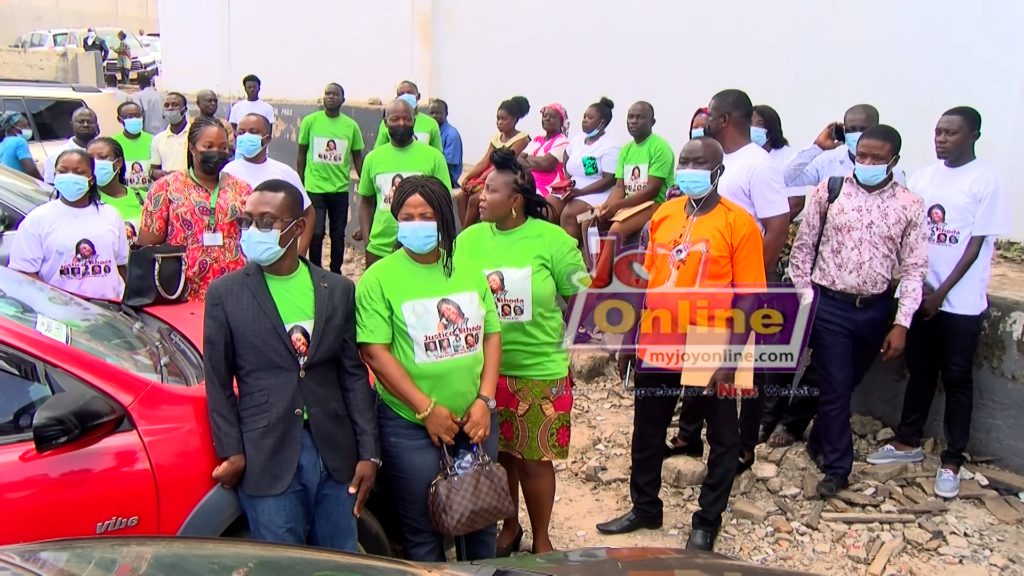 A group calling itself Friends of Rhoda November 26, 2021, besieged the Asokwa District Court during the hearing of the case.
Mostly made up of co-workers at the Lands Commission, classmates and well-wishers, they stormed the Asokwa District Court in T-Shirts branded with pictures of Mrs. Rhodaline Amoah-Darko.
It comes with inscribed hashtags "Bring Rhoda Back" and "Justice4Rhoda" at the front and back of the green and white T-shirts.
The Ashanti Regional Lands Officer, Stephen Oduro-Kwarteng who is a leading member of the group, said "our main preoccupation is to secure justice for Rhoda. Nothing more; nothing less."
According to him, a fund has been set up to secure justice for Rhoda.
Meanwhile, police prosecution says the Attorney General's Office has served to notice it would take over the prosecutorial role in the case.
The court adjourned hearing to December 12, 2021.
DISCLAIMER: The Views, Comments, Opinions, Contributions and Statements made by Readers and Contributors on this platform do not necessarily represent the views or policy of Multimedia Group Limited.