The distinctly wavy New Balances are crafted from Vegan leather and a host of recycled and repurposed materials.
Having largely shaped himself in the mould of modern day music icons like Kanye West, Jaden Smith, the multi-hyphenate son of rapper and actor Will, has pursued a more varied list of ventures in his 22 years of life than most could ever hope to aspire to. He's already released a number of successful albums, starred in movies, pioneered boxed water and declared himself an inventor. And now, after years of serving as a fashion muse for everyone from Louis Vuitton and G-Star, the young talent now has a signature sneaker to call his own.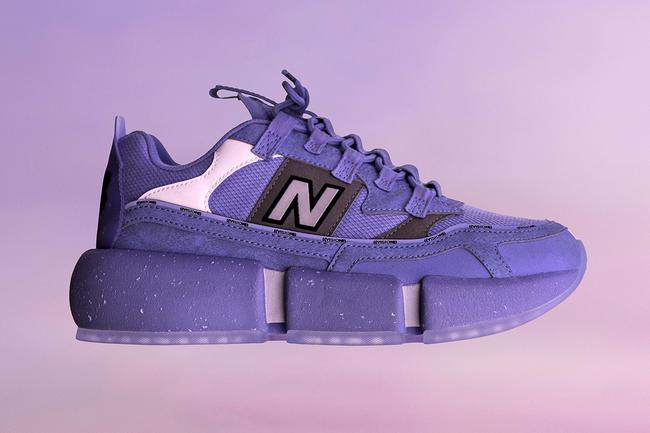 Smith, who has been declared one of the most influential names in the intersection of music and style, was bound to come out with a shoe to call his own sooner rather than later. And the first fruits of his partnership with running brand New Balance is about as distinctly Jaden as they come.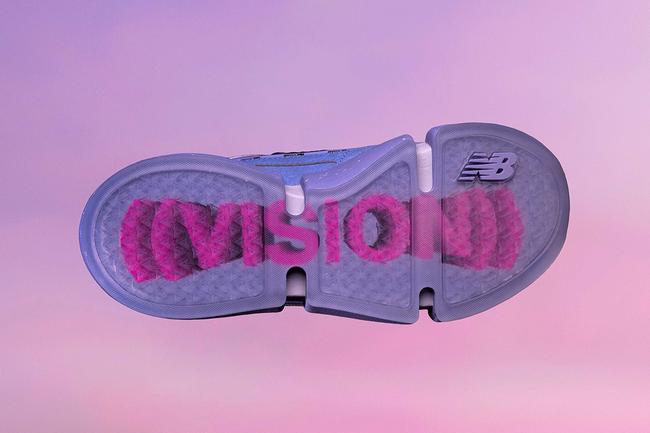 The shoes, called the Vision Racers, are an amalgamation of two of Smith's favourite New Balance retro running designs, the 1700 and X-Racer. The shoes are decked out in a hazy, "Wavy Baby Blue" colorway, nodding to the dreamy nature of Smith's persona and music. A chunky build and an over-proportioned midsole ensures that it hits all the right notes in the current line of sneaker trends.
In keeping with Smith's numerous sustainability-focused ventures, the shoes push the boundaries of construction and material to ensure that they're as earth-friendly as possible. Vegan leather and a host of recycled materials form the upper, integrating recycled polyesters that come from post-consumer plastic. Recycled foam, Castor Bean Oil and virgin polyurethane make up the comfy insoles, while the midsole makes use of reground EVA foam. The entire shoe is, naturally, vegan friendly.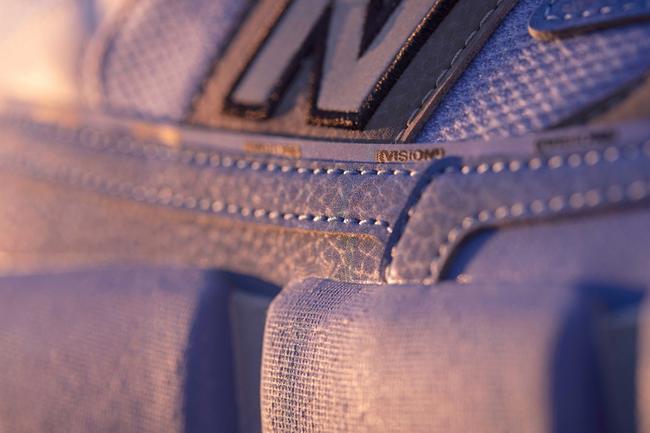 "It needs to give back to the culture," Smith told Complex about the collaboration. Smith's unconventional partnership with the brand spans back to 2017, only now manifesting in a physical product. It'll reportedly be limited at first release, but much in the same way Yeezy has upped production of his signature adidas sub-brand, New Balance too have plans to upscale the shoe's production further down the track.
The aim is apparently to make the collaborative kicks accessible to all, as part of a broader push from the two entities to help tackle wider environmental and social justice issues.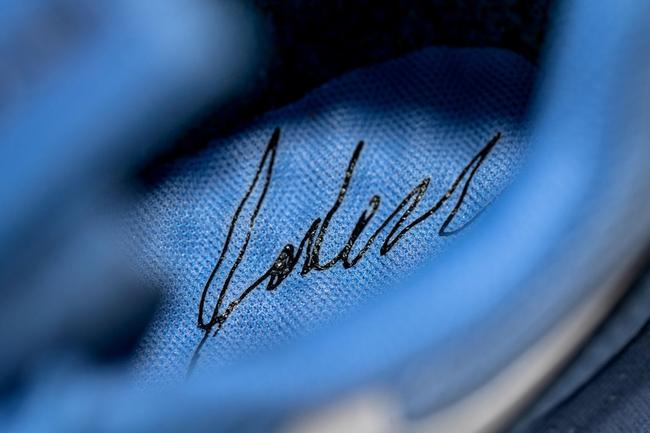 "We need to give away the shoe free to, not influencers, but people that are real people. People that actually need shoes. People that are going to wear the shoes every day, into the ground, how I wear my New Balance shoes into the ground," Smith continued.