Fast-rising Ghanaian musician, Kwame Yesu is out with a new single titled 'Anadwo.'
The ReBo Tribe signee joined forces with 'Money' hit-maker, Black Sherif and Kimilist on this project.
The song communicates motivation to the teeming youth urging them on in the strife for a better day, embodied by kicks and snares that will get you bopping your head along.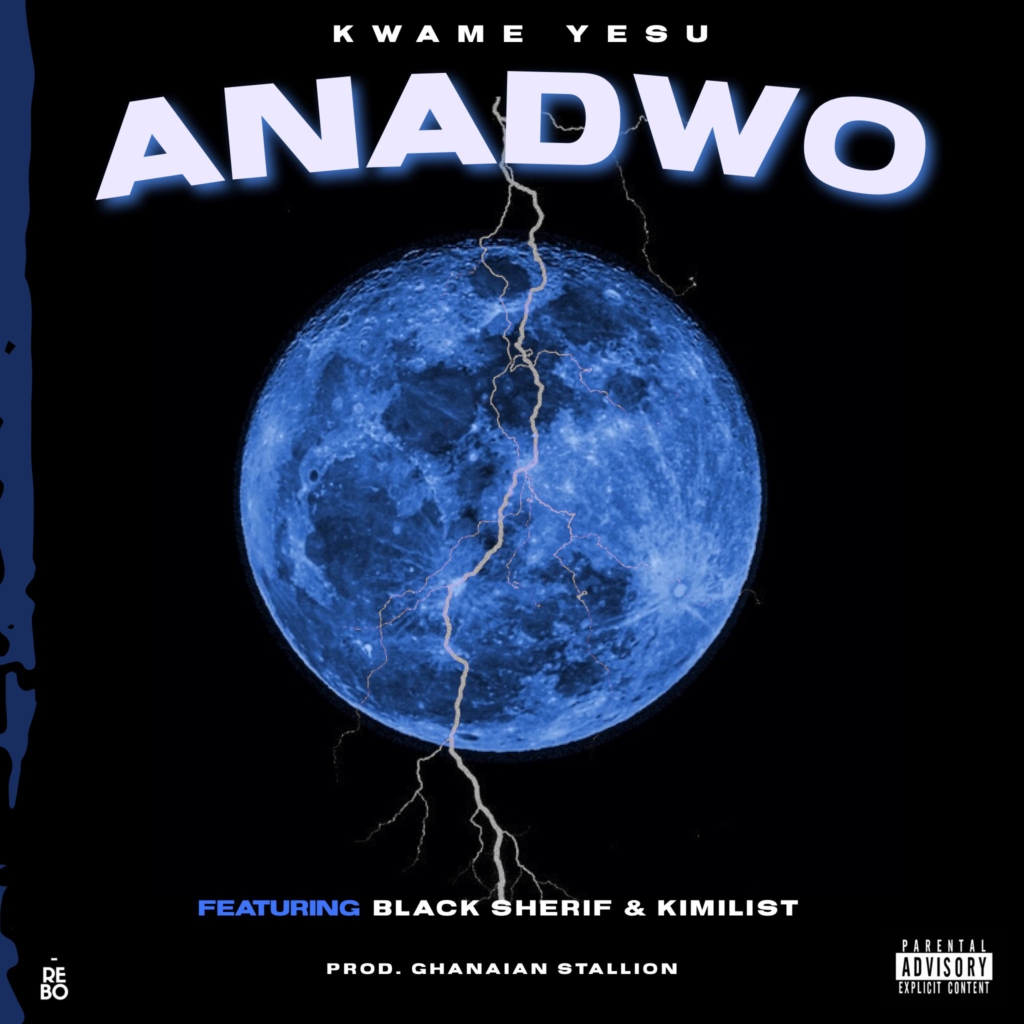 It is intertwined with a catchy hook from Black Sherif laying the bricks to make rap lyrics delivered by Mimlife's Kimilist even more profound.
The hard hip-hop track makes use of drill-inspired traits putting it on the path of becoming a game-changer in the emerging part of Ghana's music industry.
It follows his most recent single BAM, which stamped his name on the scene as one of the young acts to watch.
Kwame Yesu says he is "super-hyped for this new bop and I know the world will love it."
The nearly 3-minute record, 'Anadwo' was produced by 2:43 by Ghanaian Stallion and mastered by Webbie.
Barely hours into its release, social media users all over the tune which is out on all platforms.
Kwame Yesu dropped a banger!

— SamBoat. (@iam_no_bos) April 9, 2021
#Anadwo dey bang nana @blacksherif_ monster verse😊🔥🔥🔥🔥🔥🔥🔥🔥🔥🔥 pic.twitter.com/uco5bHc4lh

— 16th April❤️ (@wacco891) April 9, 2021
"Zongo Abrante3 Trapping all day anopa to anopa " #Anadwo 🔥🔥🔥
.@blacksherif_ @kwame_ysu @iamkimilist https://t.co/UwMHWsNOz5

— KoffiWest (@KoffiWestin) April 9, 2021
obi ade nyɛ me fɛ oo mehwɛ me dieɛ nti meda aaa menda #Anadwo

— Okpoti Redneck (@idkfridayboy) April 9, 2021