Handcrafted accessories and apparel made-in-Ghana brand, Geometric, debuts its first physical location in the heart of Accra, Ghana.
The artisanal brand began serving its customers through e-commerce and sporadic pop-ups in markets throughout Accra and the United States.
After three years selling pieces online, the brand is expanding the Geometric experience offline through its flagship store.
Geometric hosted a soft launch, at the headquarters on December 19, 2021 where loyal customers and friends of the brand attended and shopped.
Founder and CEO, Morgan Kret shared "I'm excited for this moment and what it means for the community and our Geometric family. I look forward to working in this capacity and having fun with everyone in the process."
Geometric is a sustainable handcrafted accessory and apparel brand based in Accra, Ghana. Textiles and designs are sourced from Ghana, Burkina Faso or Mali and hand-crafted by trained and skilled artisans from Ghana.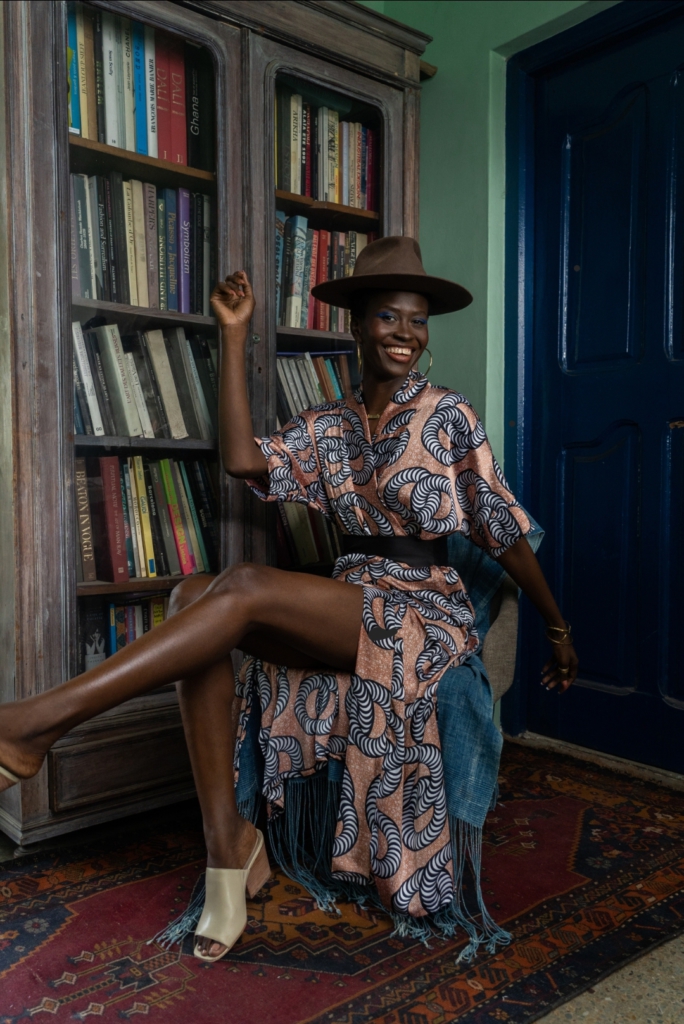 With fast fashion being noted as harmful to the environment, sustainable brand, Geometric, is doing its part to be part of the solution.
According to the UN Framework Convention on Climate Change, emissions from textile manufacturing alone are projected to skyrocket by 60% by 2030.
20 percent of global water waste is caused by the fashion industry
93 percent of surveyed fashion brands do not pay their workers a living wage
Geometric errs on the side of slower fashion, where pieces are multi-functional and bold. The designs can be worn in multiple ways and in different settings, which helps reduce the number of garment pieces needed in a wardrobe.
The Geometric shop opening is in alignment with the brand's north star of slow and sustainable fashion, providing an experience where customers can interact with the material and designs.
The Geometric space will host onsite activations and will be made available for customers to try pieces at the source, reversing the paradigm of high-end fashion brands manufacturing in Africa and exporting exclusively to international markets, which eliminates Africa as a marketplace for Africans. Geometric is cementing a new meaning of sustainability.
Morgan Kret who hails from Washington D.C. but spent her childhood growing up between Jamaica and Washington D.C. shared that "This elevates the total human experience in fashion from artisan to buyer. I don't ever want us to forget that we are connected."
Globally, e-commerce shops appear to be surpassing brick-and-motor stores, however, physical stores dominate in terms of actual sales. People still enjoy human connection and prefer to feel and experience their garments before making a final purchase.
Geometric will maintain its online presence and hold activations and personalized experiences, in store. The brand will release a collection in the Spring of 2022.
*****
Geometric is a global handcrafted accessories and apparel brand based and made in Ghana.
All media inquiries can be sent to info@ford-communications.net
DISCLAIMER: The Views, Comments, Opinions, Contributions and Statements made by Readers and Contributors on this platform do not necessarily represent the views or policy of Multimedia Group Limited.