Megan Thee Stallion's record label is countersuing the rapper, weeks after she filed a lawsuit against them.
It's over a row about what constitutes an album, with 1501 Certified Entertainment saying her Something For Thee Hotties record does not qualify.
Megan has already claimed it does meet the conditions for an album.
In a document seen by Radio 1 Newsbeat, 1501 wants an order in its favour and damages awarded for claims Megan has "repeatedly breached her contracts".
The 2021 release debuted at number three on the US Billboard's Top R&B/Hip-Hop Albums chart in its first week of release.
What is an album?
In the original case filed by Megan's lawyers, it says the record "clearly meets the definition" of an album – stating a length of 45 minutes or more is the only requirement in Megan's contract to define what an album is.
But in its countersuit against Megan, 1501 say the record was not "original material" as it "included freestyles available on YouTube and archival material" – and only amounts to 29 minutes of new recordings featuring her.
The label claims Megan's agreement dictates that "she must include at least 12 new master recordings of her studio performances of previously unreleased musical compositions" to get credit for an album under contract.
Megan has responded on Twitter to the countersuit against her.
First the man over my label said I don't make him any money … now he counter suing trying to keep me on his label because he wants to make more money lol if I ain't making you no money why not just drop me?

— TINA SNOW (@theestallion) March 21, 2022
Also, how can I owe you any of MY money out side of music when your team can't even provide ACTUAL statements of what i owe… you also haven't PAID ME since 2019. Your team signed off on SOMETHING FOR THE HOTTIES to count as an ALBUM now it's not? Jokes

— TINA SNOW (@theestallion) March 22, 2022
Her legal team claim the label want to keep her locked in her contract for longer, so they can profit from her sales.
Record deals are usually signed with an agreement of how many albums the artist will release before they can renegotiate or leave the label.
In a statement provided to Newsbeat, Megan's lawyer Brad Hancock said the countersuit was "yet another absurd attempt by 1501 to disregard Megan's album and squeeze more money and more free work out of her for as long as possible".
"We will ask the court to protect Megan from this type of abuse."
A public feud
This isn't the first time Megan has had conflict with her record label.
In 2020, she started a previous lawsuit against 1501, claiming they were blocking her from releasing new music because she wanted to renegotiate the terms of her contract.
On Instagram Live at the time, she said: "When I signed, I didn't really know what was in my contract.
"I was young. I think I was like 20, and I ain't know everything that was in my contract."
That lawsuit has since been dropped, and the label allowed her to release music.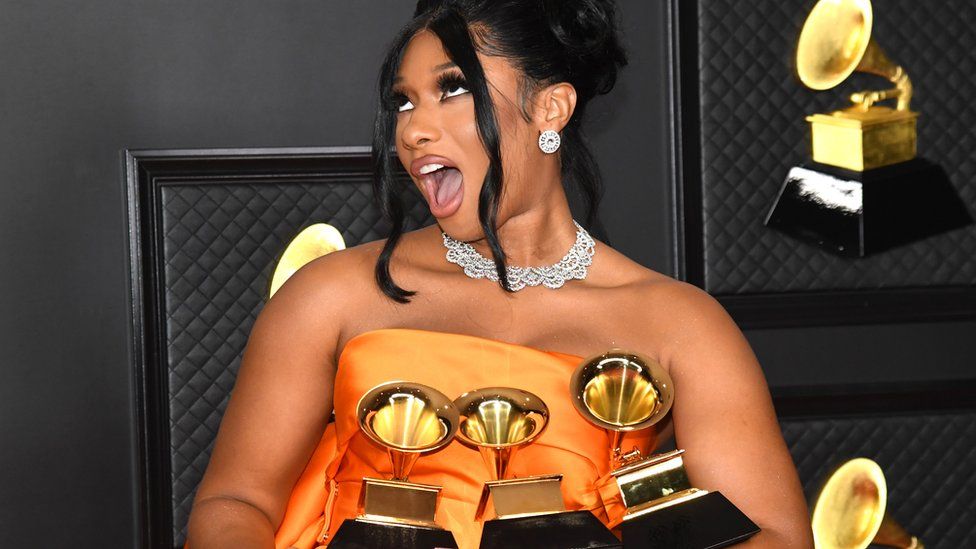 The new lawsuit that was filed by Megan isn't seeking payment from 1501, except legal fees, only recognition that Something for Thee Hotties is an album.
1501 Certified Entertainment have not yet responded to Newsbeat's request for further comment.
DISCLAIMER: The Views, Comments, Opinions, Contributions and Statements made by Readers and Contributors on this platform do not necessarily represent the views or policy of Multimedia Group Limited.