A frontline health worker at the critical care unit of the University of Ghana Medical Centre (UGMC), has disclosed that the most crucial part of her day is taking off her Personal Protective Equipment (PPE).
Dr Aba Lawson said she and her colleagues are very cautious after treating patients infected with Covid-19.
The anaesthetists who also takes care of critically ill patients with Covid-19 described her task as challenging but fulfilling.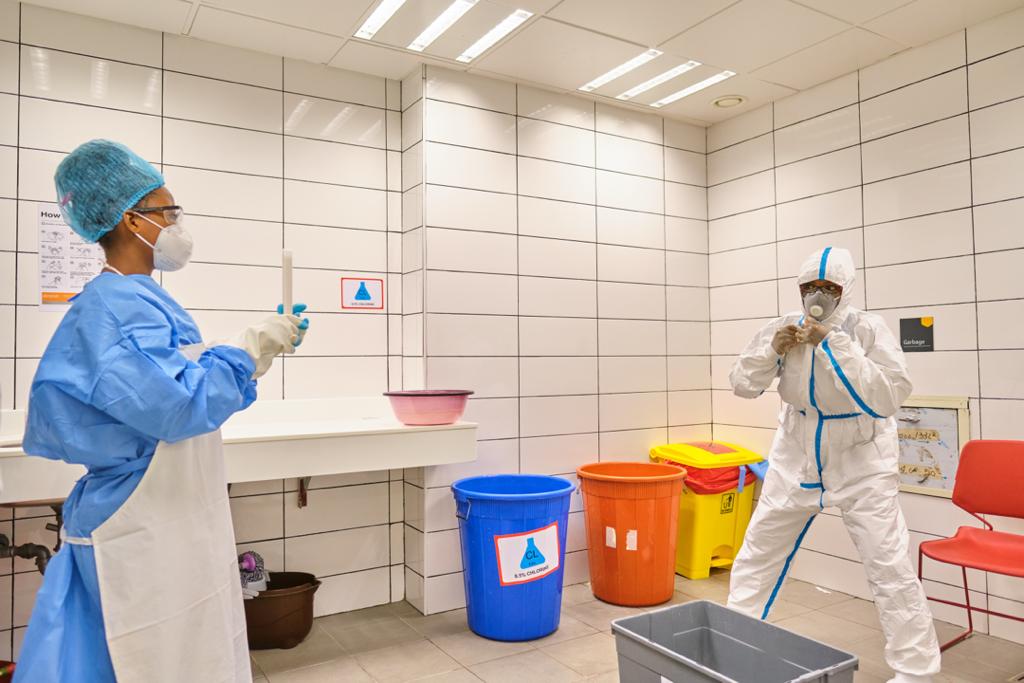 "The most frightening for me is when I have to take everything (PPE) off," she said.
Speaking to photojournalist Sammy Moore, Dr Lawson said when a doctor comes out to remove his or her PPEs after treating a patient, the person is fully contaminated.
According to her, it is during this period that health professionals, especially doctors, are most at risk of contracting the virus.
"You have to take them off in a fashion that gives you the lowest risk of infecting yourself," she said.
"That is also why we always have a second person watching you when you are taking it off just to make sure that when you take it off you don't contaminate yourself."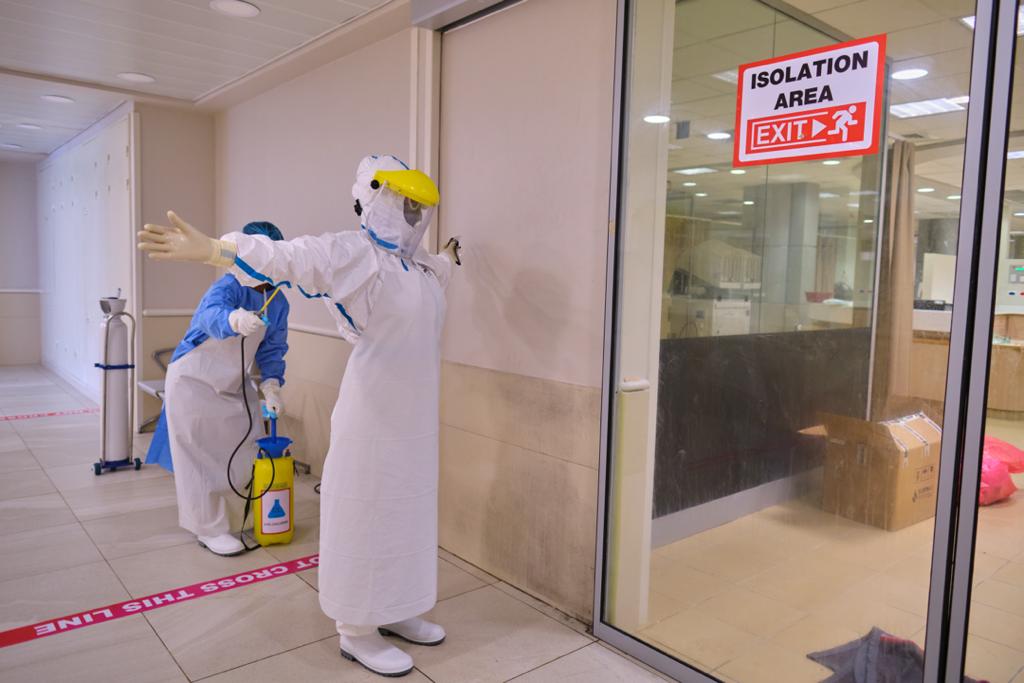 She added that various measures and protocols must be strictly adhered to when going through the procedure.
"When you are taking the PPEs off there is a sequence and protocol that must be followed."
"Each time you put them on and take them off you have to follow a certain protocol. There are certain parts of the undressing that you need to watch yourself to be able to do it.
"You have to be able to go straight for what you want to touch and remove, and not go and touch other things because there are different levels and rates of contamination."
Dr Lawson said as risky as her job is, it must be done so lives can be saved.
She urged Ghanaians to protect themselves by obeying all the directives from the Health Ministry.
She also urged all people to keep observing social distancing and wearing face masks so the hospitals will not be choked with infected patients and for the country to win the fight against coronavirus.
"Apart from these challenges, we still have to do our responsibility. So you put up a brave face and do what must be done. And you keep hoping that you are able to give the best care and still be safe.
"We are always hoping that not as many people will get critically ill. It will not only reduce the burden on us but how many times we have to wear the PPEs," she said.