Supporters of the National Democratic Congress (NDC) in the Savannah Regional have taken to the streets to demonstrate against the declaration of Akufo-Addo as President.
The party supporters took to the principal streets of Damongo burning tires while protesting the swearing-in of the President.
The demonstrators carried placards with the inscriptions, "even John Mahama can't stop us from protesting this flawed elections", "Till Mahama is declared, you won't know peace, Jean Mensa", "Don't force Akufo-Addo on us, we don't want him", among others.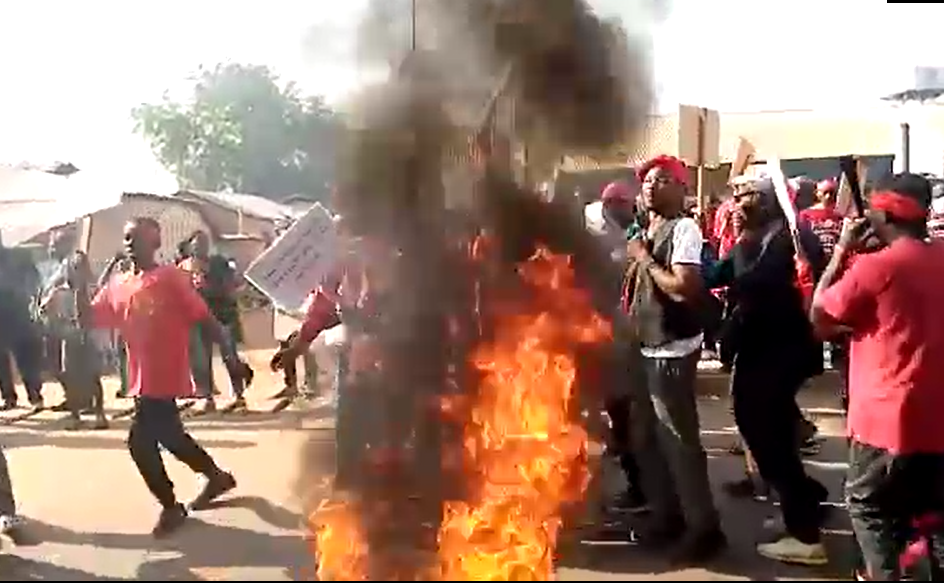 The demonstrators who were given Police escorts started from the party's regional office through  "7,7" junction, Canteen Community to the Police Regional headquarters before ending at the Damongo town park.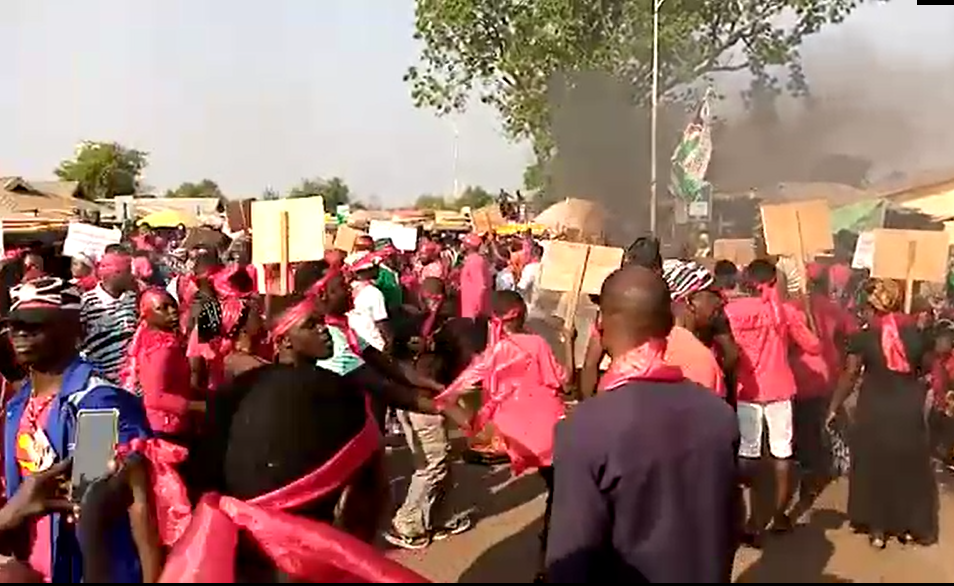 Speaking to JoyNews' Illiasu Tanko, the second Vice National Chairman, Sorfo Azorka called on Ghanaians to join hands with the NDC to demand justice and for former President John Dramani Mahama to be declared as President.
The Savannah Regional Communication Officer Secretary of NDC, Malik Basintale and Saulisu Be-Awuribe also called for justice for the eight people who lost their lives during the elections.
Meanwhile, the NDC flagbearer John Mahama has filed a petition at the Supreme Court challenging the results of the 2020 general elections.
Among other things, he is asking the court to order a run-off of the elections between himself and Akufo-Addo.