Twenty-five years after the legendary Kumepreko demonstration, one of the organisers of what is described to be the biggest protest in the history of Ghana has revealed how their purpose was almost defeated.
Charles Wereko-Brobby who was one of the leaders recounted the events from that day in an article on the eve of the 25th anniversary of the uprising.
The former CEO of the Volta River Authority (VRA) recounted how after a very eventful demonstration on May 11, 1995, some participants who were overjoyed took to destroying properties at the Kwame Nkrumah Circe in Accra.
"A frantic phone call from the Police informed us that Maame Dokono's Obra Spot was under siege by post-demo marchers who were trying to get back to their homes via Circle.
"Matters began to get totally out of hand when the obviously well-lubricated and almost certainly hazy-brained demonstrators began an orgy of destruction of the Spot and just about everything else that moved at Circle," he recounted in his article.
This unprecedented action by the post-demo marchers was against what the successful protest had achieved for the Alliance For Change (AFC).
"Sadly, though, they were oblivious of the enormous damage their reckless acts was doing to the cause of Democracy and the potentially irredeemable reputation of the AFC."
"As quickly as we could muster our very tired and bruised legs, we sped to Circle to put an immediate halt to the looming blot on our otherwise impeccable and outstanding achievement," he reminisced.
The Kumepreko Demonstration & Carnival' (formal title) was led by the current President Nana Addo-Dankwa Akufo-Addo, Charles Wereko-Brobby, Kwesi Pratt Jnr and a host of opposition members at the time.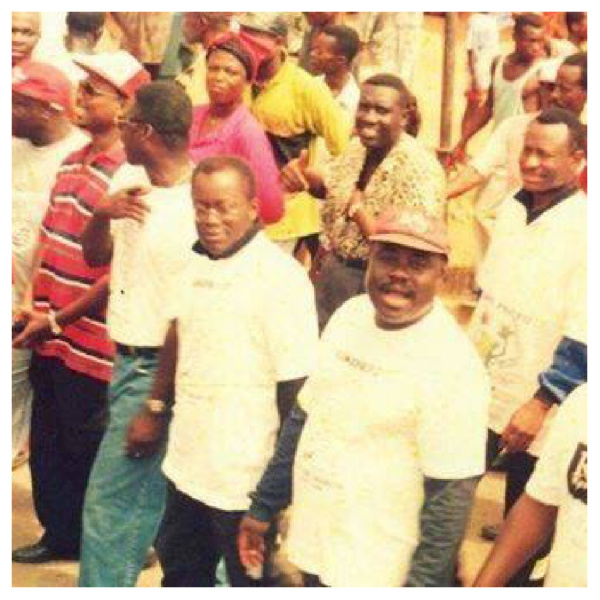 The purpose of this protest was to oppose the Value Added Tax (VAT) initiative which was introduced under the Jerry John Rawlings' administration.
Eventually the situation was contained and the perpetrators brought to order to prevent any irrepairable damage to the reputation of AFC.
"Thankfully, we managed to restore calm after about half an hour, when the over-excited crowd sobered up and resumed their journeys to return from whence they had started early that morning; to be able to boast forever that they had taken part in THE KUME PRεKO MARCH OF MAY 11 1995," Dr Wireko-Brobby narrated.