Daily Graphic
2020 Elections: EC fixes October 5-9 for filing nominations, Presidential aspirants to pay Ghc100,000
Government unhappy with downgrading by S&P Global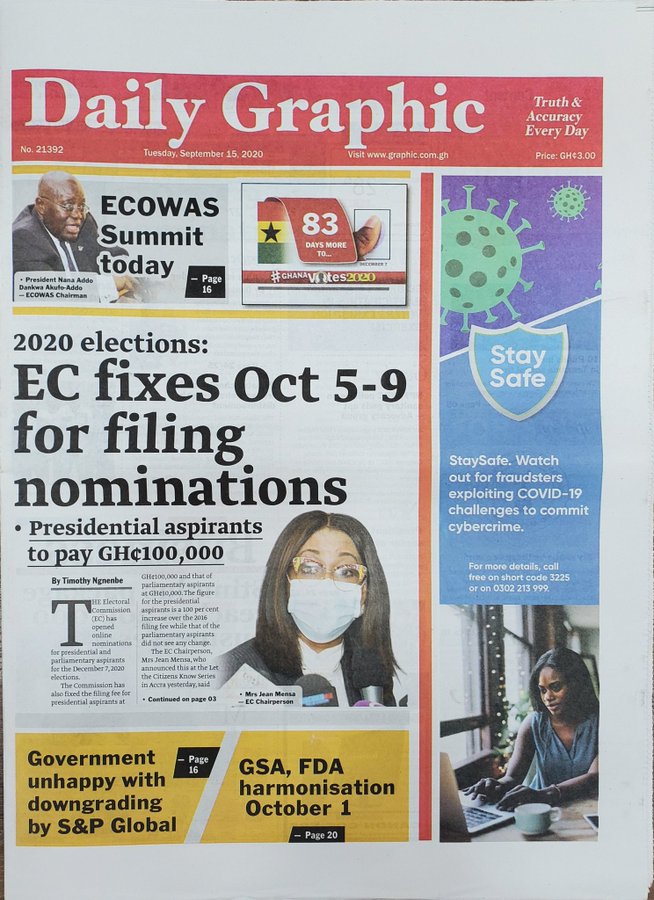 Daily Guide
EX announces Ghc100,000 Presidential candidate fees
2016 bribe question Jolted me – Mahama.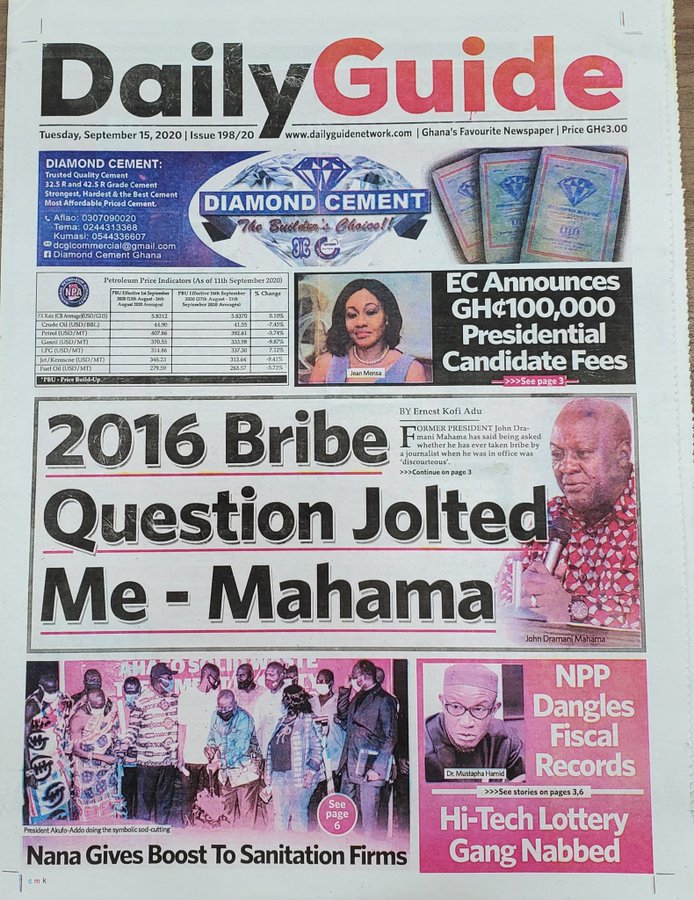 Daily Statesman
Akufo-Addo: Let's not take our stability for granted
We can't go back! NPP says Akufo-Addo's decisive leadership is moving Ghana forward.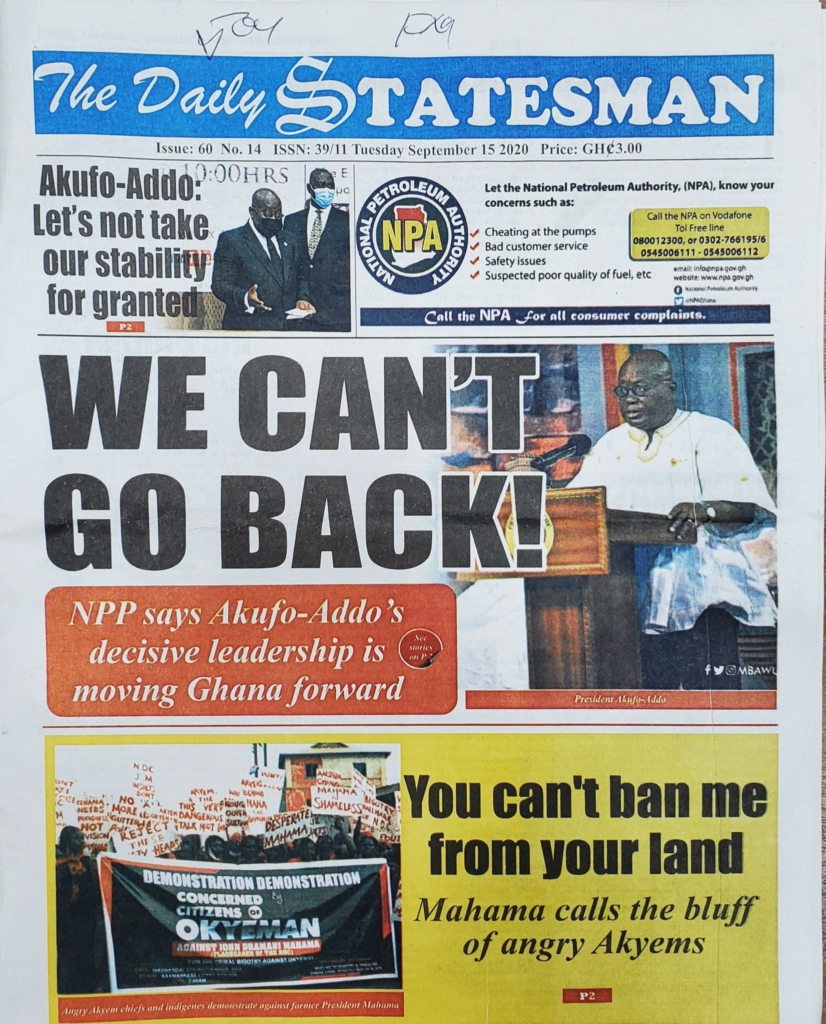 The Finder
GRA outlines plans to achieve Ghc7.2bn pre-COVID-19 target
Ghana sunk under Mahama, but is on a growth path under Akufo-Addo – NPP.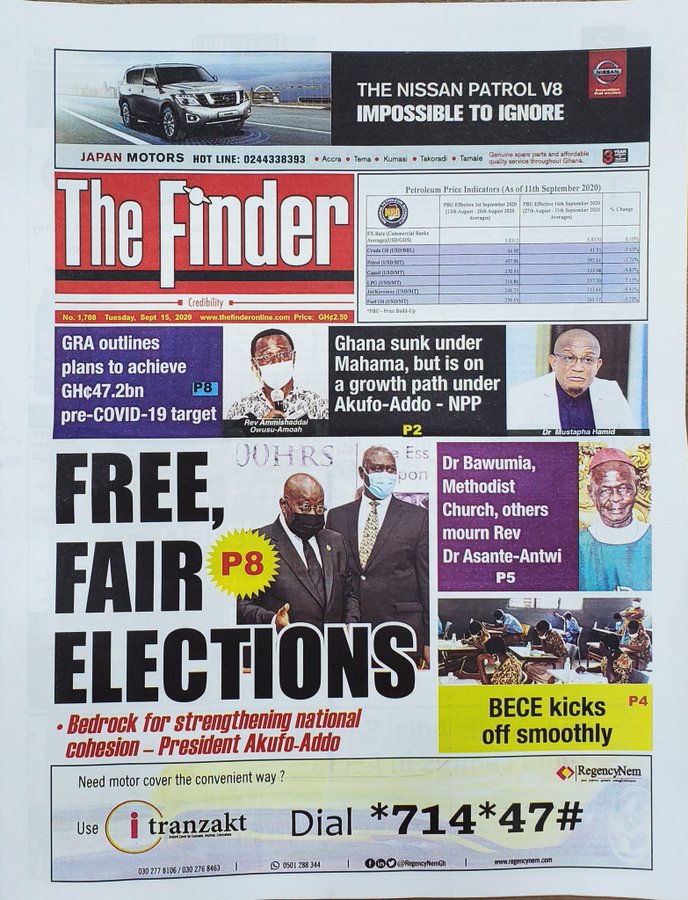 Business and Financial Times
Cedi outperforms its peers despite impact of COVID-19
Role of Ghana export-import bank in industrialisation through 1D1F initiative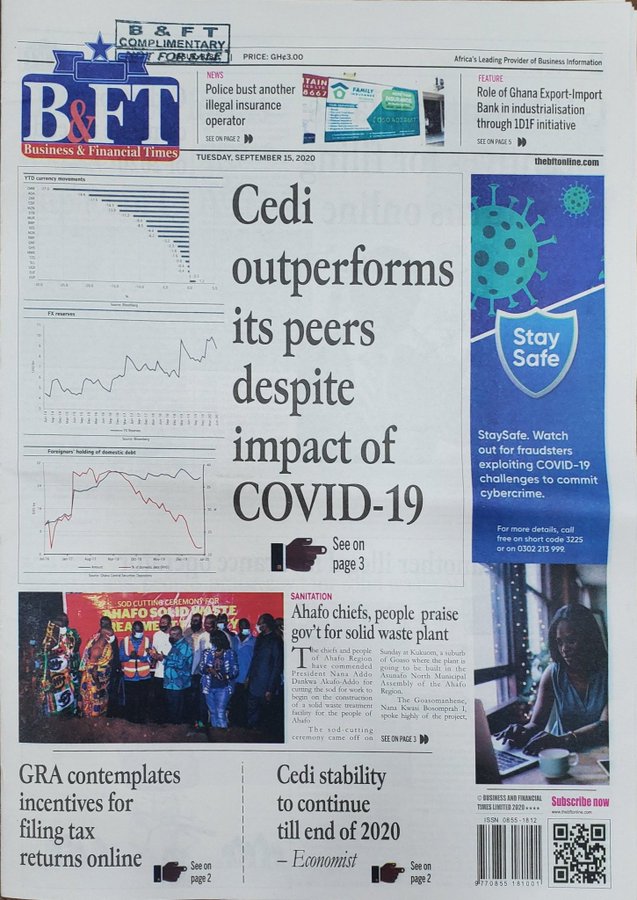 Ghanaian Times
EC opens nominations for election 2020 online, Presidential candidates to pay Ghc100,000, MPs Ghc10,000.
Kennedy Agyapong fails to appear before court, another summons issued for him to appear Friday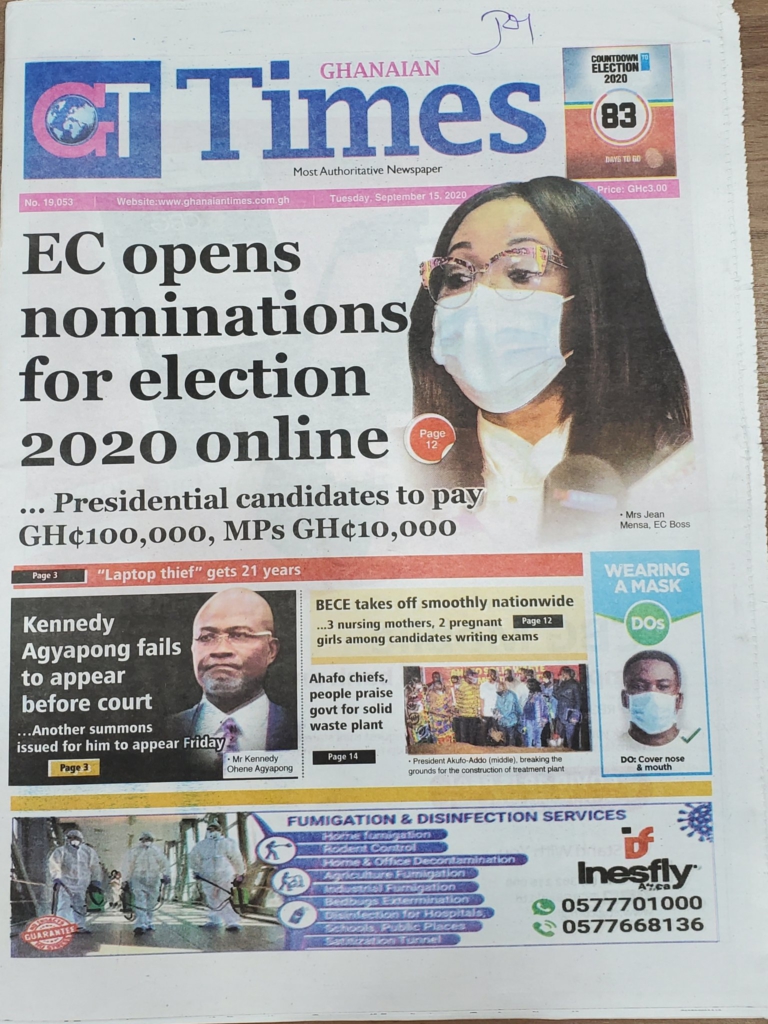 New Crusading Guide
High Court Chases Ken Agyapong ordered to appear on court on Sept. 18
We won't tolerate violence in 2020 elections
The Chronicle
Nana Addo is bold and decisive, you can't compare Mahama to him. – NPP
'We will hunt for robbers & retrieve our guns'