On a dusty red-earth park right by the traffic light at the famous Kawukudi junction, a bunch of girls tussle over a ball.
This park, lying in the shadows of one of Ghana's largest Zongo suburbs, is one of the most unlikely places anyone would find an old elite English sport being played. And yet these are girls wearing hijabs from a community where females face a glass ceiling making their way up in sports.
They push and shove each other, fighting for the ball.
"Ball, ball, give me the ball," yells Ida Aminu as she takes a dash towards what is called the try area of the opponent- which is where you need to cross to score a goal in this game.
Ida, now 22 years, is not new to sports. She started off playing football as a young girl and now wants to try her talent on a sports that many Ghanaians know very little about and yet hold so much potential.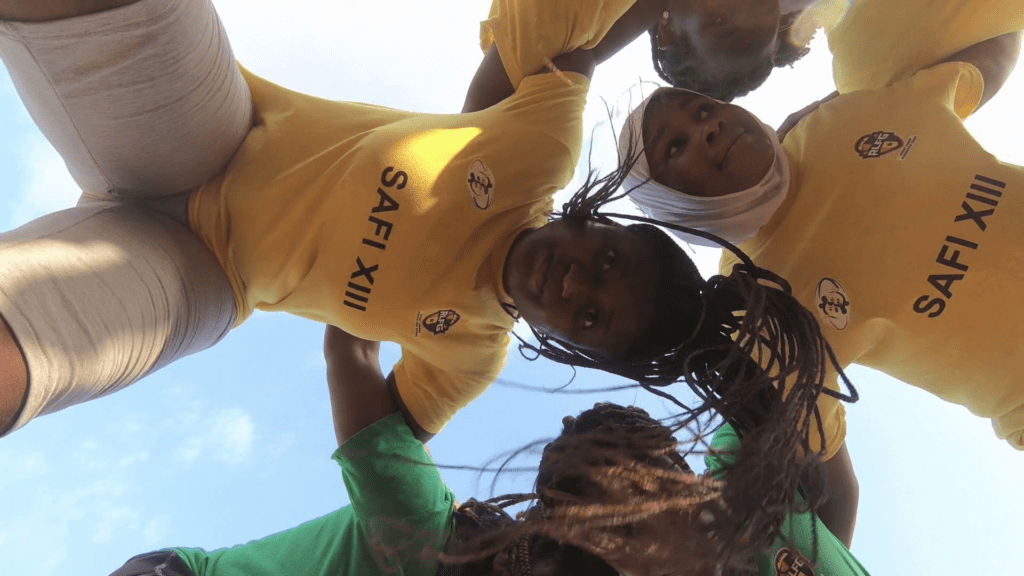 "I feel like I can do more and I want to be up there", she says.
Rugby league is a 13-a-side team sport. To score, a player must ground the ball behind the opponent's try line, into what is called the in-goal area.
Unlike football, it is played both with the ball in hand and by kicking the ball.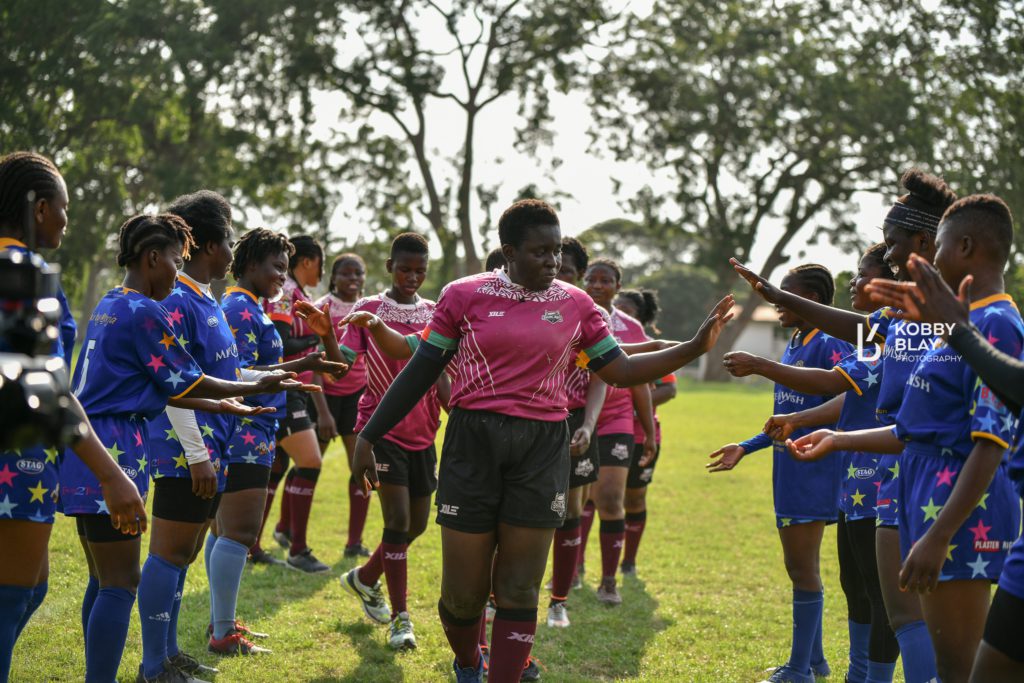 Ghana currently has no female team for rugby league. The Rugby League Federation Ghana now wants to build one. "We started Rugby League in Ghana to give every Ghanaian the opportunity to learn a new sport and to get people to enjoy the benefit and pleasure of the sport" Says Jafaru Awudu Mustapha, General Manager of the Federation who has been leading it since 2019.
Many of the girls in the twin communities of Nima and Mamobi are hoping to earn a call-up into that team when it gets formed. But their way up is one of hope and uncertainty.
"For my community, Muslims when they see you going to training, they'll say where are you going? As a lady, you have to be at home, helping your mother to cook. They think that sports in Africa won't take you anywhere so why are we wasting our time," Ida says.
Comments like these, in a very conservative community, hold many girls back.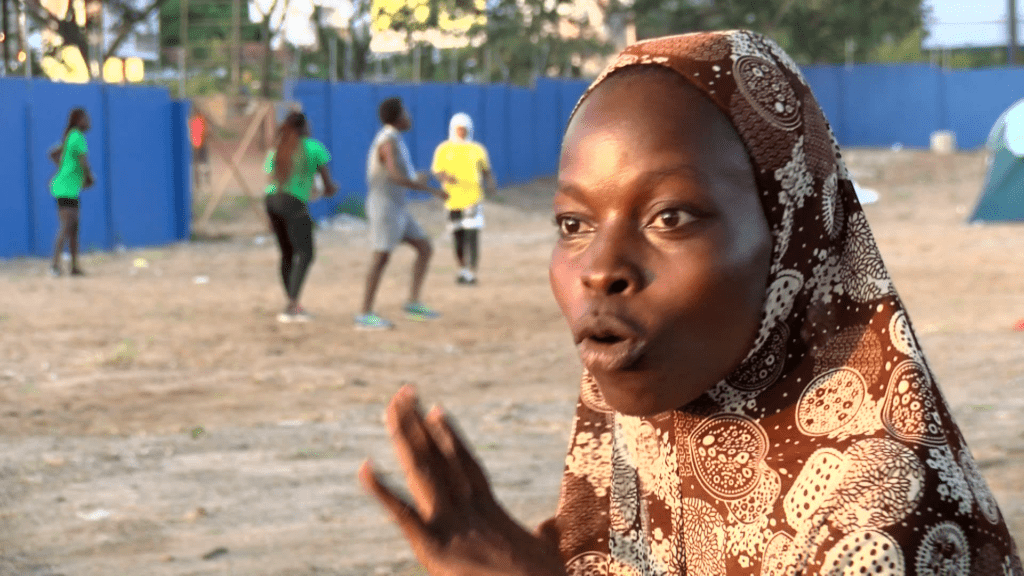 "Many girls give up. They feel demotivated and so they stop. Some people tell me I am a fresh girl and if I play rugby, my body will be hard," says Shamsia Tahiru, who now lives in Madina, another Zongo community and has been playing the rugby league for two years now.
To help young women aspiring to play in the rugby league, Jafaru's organisation has set up a female coordinating department. …. Edinam Afi Yengbe speaks for them.
"A lot of the girls in the zongo community play one sport or the other already so we want to tap into that interest. We want to reach the international stage but for now, we have started with baby steps," she says.
The team has recently started playing local tournaments that have put them in the limelight.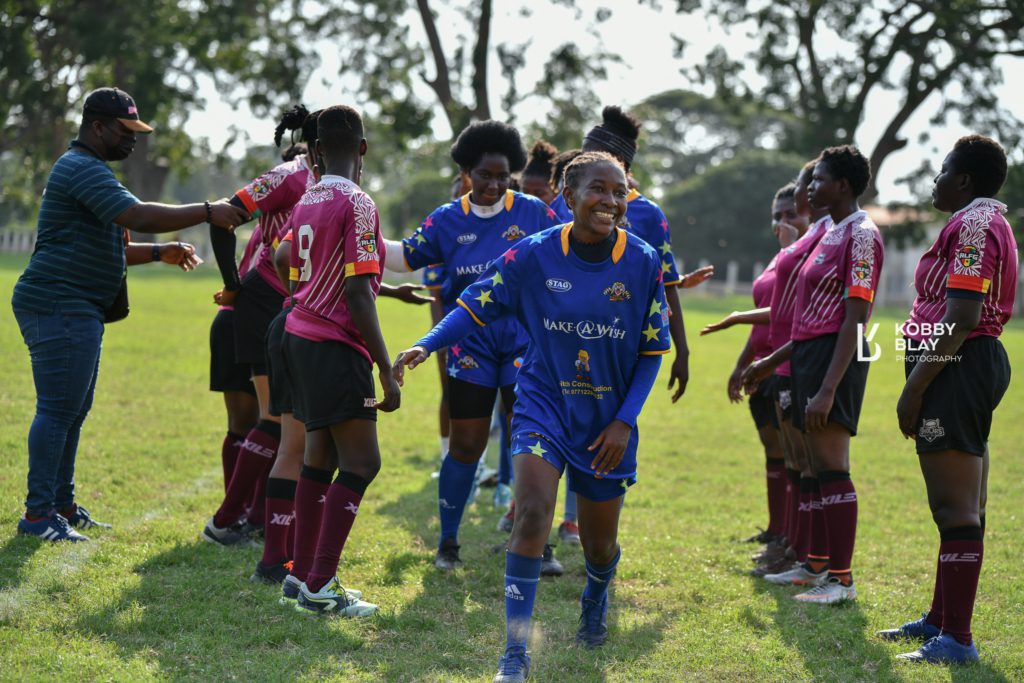 "When we played and won, the stories were reported in the news. People saw it and when you are walking through the streets, someone would call you and say, hey we saw you on TV and I think that makes them happy," says Ida.
She thinks the attention they are receiving could encourage more girls to join.
"We started with touch and now we've been initiated into contact rugby. So the next steps are to take coaching and officiating courses, recruit more ladies and play competitively at club level then we can proceed to form our own national team," says Edinam.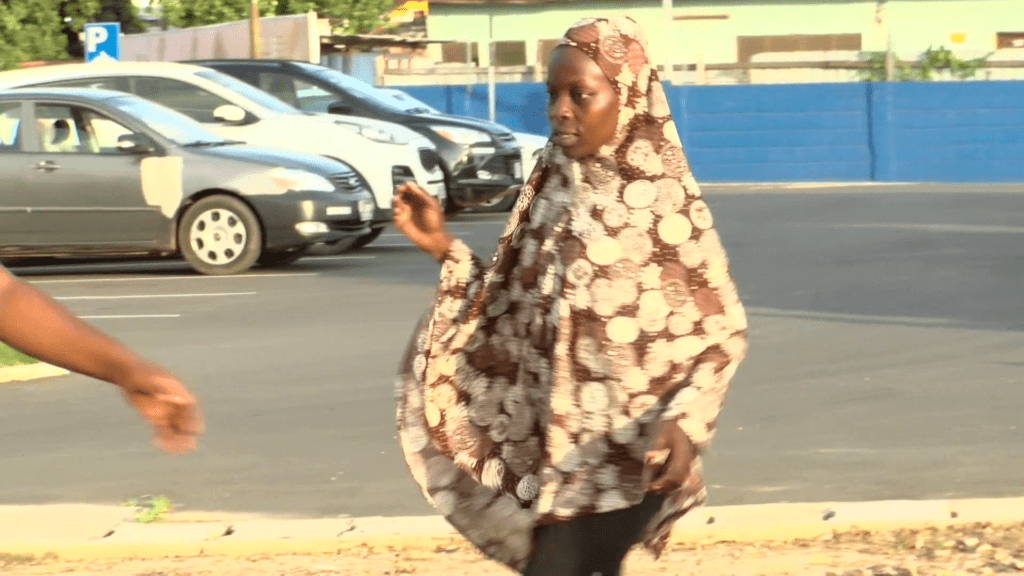 Like Ida, many of the girls in Nima hope to shutter the glass ceiling, hoping their baby-steps here would be the needed springboard.
The team is aiming at world cup qualifiers in 2023/2024 and everyone is upbeat about it. "If we make it there, we would be an example for many girls in this zongo," Ida says.
DISCLAIMER: The Views, Comments, Opinions, Contributions and Statements made by Readers and Contributors on this platform do not necessarily represent the views or policy of Multimedia Group Limited.