The National Lottery Authority has given legal backing to 16 private lotto operators popularly known as, "Banker-to-Banker lottery operations across the country.
This comes after the Director-General of NLA, Sammi Awuku and his board members held a crunch meeting on May 13, 2022 to consider the issuance of licenses to the Banker to Banker operators to enable them operate without fear of intimidation and harassment from the Police.
According to Mr. Awuku, the move to license these companies is a major step toward sanitizing the lotto industry in Ghana.
"It's the first major step in sanitizing the lottery industry in Ghana. We have in excess of over 300 entities operating illegally and 120 companies started the process to be regularized, but only 20 operators have now been certified after going through the rigorous and elaborate process."
The Director-General also indicated that NLA is confident of the credibility of these operators and urged customers to work with them.
In an interview with the media, Mr. Awuku explained that two separate licenses were issued for companies to operate under the National Lotto Act, 2006 (Act 722) and Veterans Administration, Ghana Act, 2012 (Act 844) which establishes the Veterans Administration of Ghana. He believes the award of the licenses to companies under Act 844 will boost the revenue base of the NLA to support the veterans.
In all 16 companies were licensed under Act 722, out of which 2 companies were also licensed under Act 844.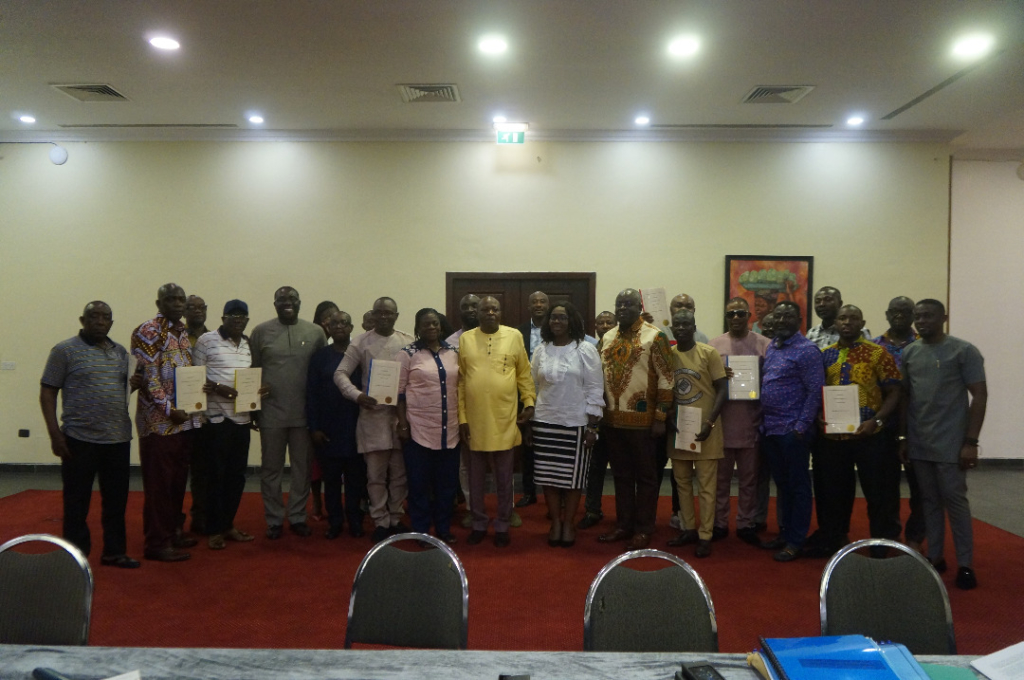 He also urged the operators to comply with the regulations guiding the license.
Reacting to concerns of the over 200 companies who failed to meet the criteria necessary for the issuance of their licenses, Mr. Awuku warned against operating illegally. He observed that the Police and the NLA taskforce will be prosecuting and arresting such lotto operators.
"This week, the NLA taskforce will be on the look out. We will confiscate equipment and items if you are operating illegally. Some have already been arrested and others are also before court," he said.
Meanwhile, Board chairman of NLA, Francis Albert Seth Nyonyo is confident the licensing of these companies will aid the Authority to create employment opportunities for the youth.
"This will increase our revenue as NLA. That's not all, we will be able to employ more people and also develop our infrastructure across the country," he said.
Some of companies licensed are:
Companies licensed under Act 722:
Zacdow Compnay Limited
Glovita Lottery Limited
Miwo Kakraa Y3b3 di Nti Limited
Zinbx Construction Limited
Wulucky Ghana Limited
Accurate Giant Limited
From Home Company Limited
Sadaco-Hope Lottery Ghana
Companies License under Act 844:
Obiri Asara and Son Limited
From Home Company Limited
Wulucky Ghana Limited
Fortune Synergy Limited
DISCLAIMER: The Views, Comments, Opinions, Contributions and Statements made by Readers and Contributors on this platform do not necessarily represent the views or policy of Multimedia Group Limited.