The National Union of Ghana Students (NUGS) has urged the National Labour Commission (NLC) to withdraw its lawsuit against the University Teachers Association of Ghana (UTAG) to make way for peaceful negotiations.
The NLC sued UTAG for failing to comply with the directive to call off its strike.
Among other things, the Commission prayed the court to force UTAG members to return to the lecture halls.
It is also seeking an interlocutory injunction that will compel the university lecturers to resume academic work as soon as possible.
But in a press statement dated February 1, 2022, NUGS bemoaned the lack of trust by both parties and entreated them not to display their egos during consultations to ensure an amicable solution to the current impasse.
Describing the strike as unfortunate and unfair, the Union expressed disappointment in the inability of government and UTAG to reach a consensus.
The student body asked the NLC to immediately withdraw its court case against the lecturers to allow for friendly engagements that will cause cool heads to prevail.
"Both parties must enter into negotiations without any entrenched positions and must agree to a time frame and rules of engagement must be respected by both parties as well."
"Labour Commission must, as a matter of urgency, withdraw court suit against UTAG. UTAG, on the other hand, should also take steps to call off strike and return to negotiations," parts of the statement read.
"This deadlock between UTAG and the government is happening at a dreadful cost to university students all over the country. This leaves students in a state of dilemma as to whether or not to continue our stay on campus. UTAG and government must understand that parents make extra expenses to keep their wards in school and it is unfair for the expenses to go waste," NUGS added.
"We, therefore, urge all students to remain calm as we do our very best to appeal to parties involved to resolve this impasse," the statement concluded.
Meanwhile, the government has been charged to expedite the implementation of the Labour Market Survey.
Below is the full statement: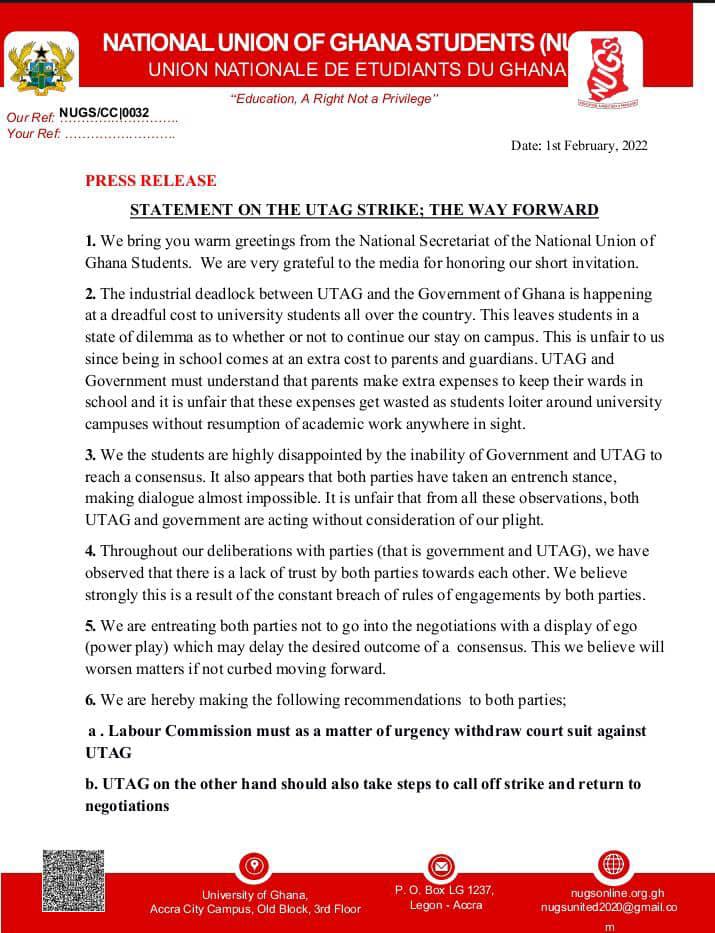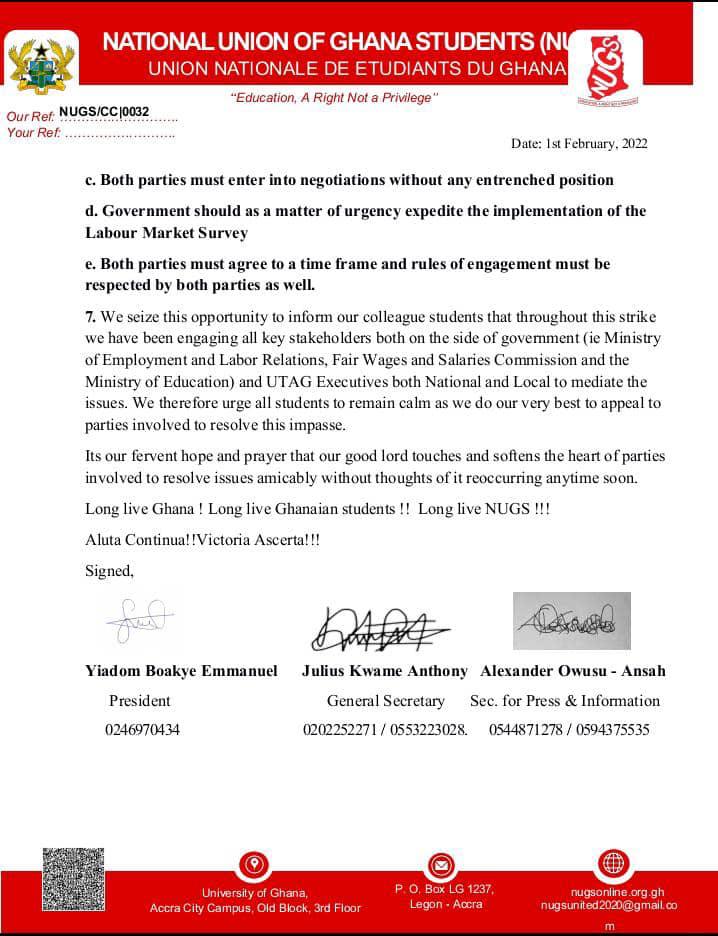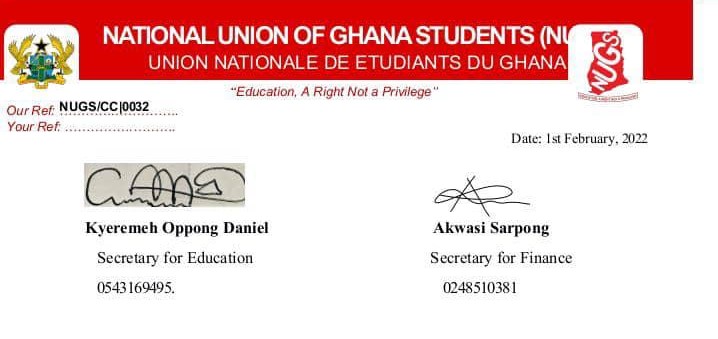 DISCLAIMER: The Views, Comments, Opinions, Contributions and Statements made by Readers and Contributors on this platform do not necessarily represent the views or policy of Multimedia Group Limited.