An award-winning interdenominational choral group, One Voice Choir-Ghana (OVC), is set to hold the second edition of its concert dubbed, "Our Never-Ending Exaltation (O.N.E) Concert on Saturday, April 16, 2022.
The thanksgiving concert will provide a platform to exalt God for his grace and mercies throughout the years and also to mark the Easter celebrations.
The event will be held at the Madina Central Seventh-day Adventist (SDA) Church.
The OVC, known for their boundary-crossing and multilingual wordplay, will minister their carefully arranged repertoire to cherished patrons.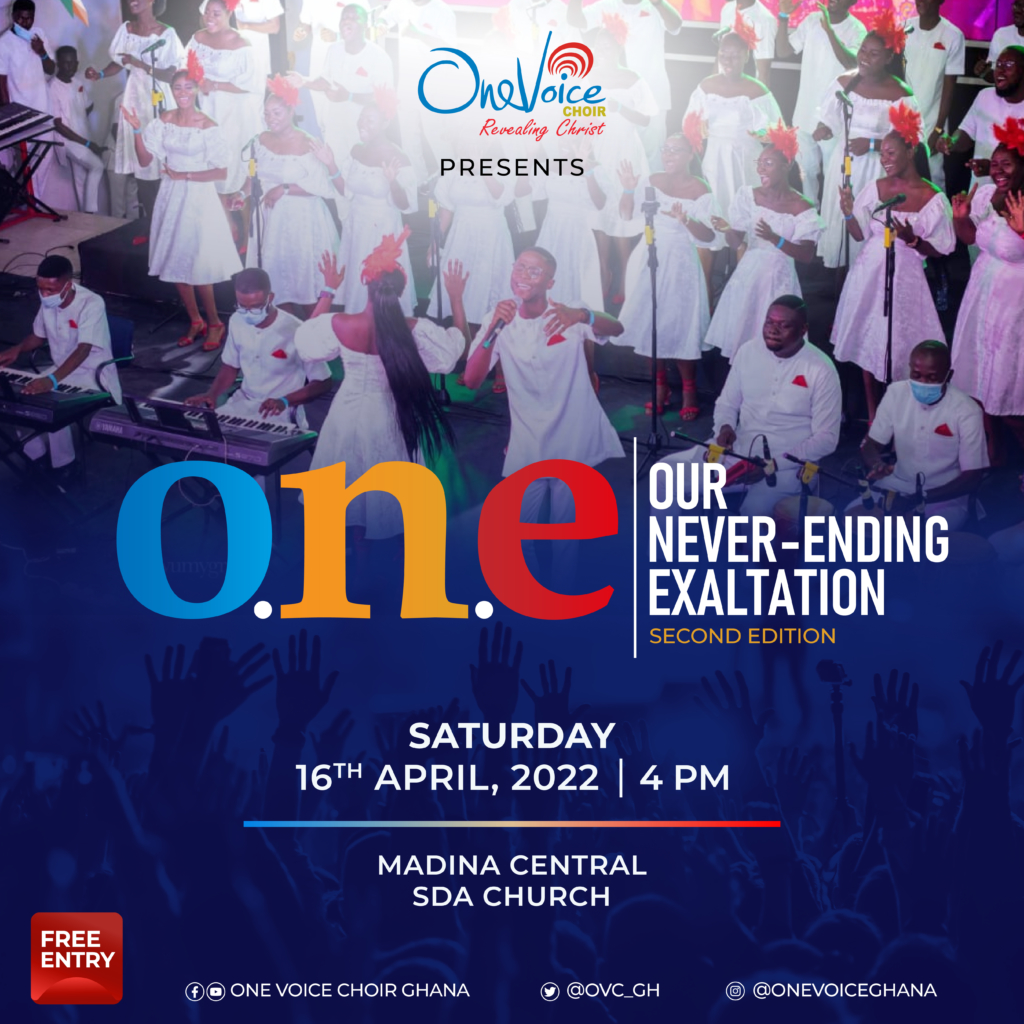 This follows the maiden edition of the Concert which took place on December 5, 2020, at Christ The King Parish Hall, Accra.
The maiden event induced an atmosphere of testimonies and the second edition promises to be grand and electrifying.
About the One Voice Choir
The One Voice Choir-Ghana is a gender-diverse, interdenominational choral group registered with the Registrar General's Department.
Their originality and versatility have earned them over 1000 performances both home and abroad in countries including but not limited to Italy, France, Denmark, Germany, Netherlands, Togo and Cote D'Ivoire.
One Voice Choir was adjudged 'Choir of the Year' at the Ghana Youth Choir and Choral Awards in 2019 and has participated in several local and international choral events that put Ghanaian choral music on the global map.
The Accra-based group also performs gospel music, patriotic songs, folk and indigenous music as well as music that addresses social issues.
They have recorded and launched several albums that have gained global recognition.