Non-governmental organisation, Rights and Responsibilities Initiatives Ghana, has cautioned political parties to desist from engaging minors in partisan politics.
Executive Director, Aba Oppong fears children may be influenced to exhibit violent behaviours towards opposing parties if the practice continues.
In the run-up to the December 7 polls, some children below age 18 have been engaged in active campaigning for political parties.
Aba Oppong frowns on the practice.
She was speaking at the "No Business As Usual (NBU)" corporate meet up, in the Asokore Mampong Municipality, under the theme: "Exhibiting a high sense of emotional intelligence".
"Citizens and the media should speak up on children campaigning. I want the media to ask questions. Are the people canvassing for votes for politicians' only adults? Are they been safeguarded? Are they given appropriate information? Won't they inflict violent behaviour on opposing parties? This will not augur well for the nation," she said.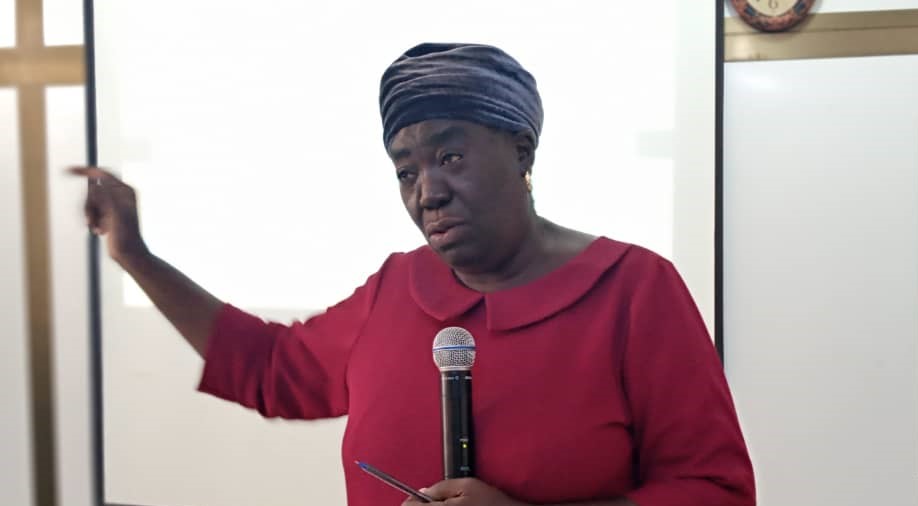 Aba Oppong is worried the active engagement of assembly members in partisan politics undermines community development.
She wants leaders to work together in the interest of local development.
"Assembly members are supposed to be non-partisan, community members are aware they are partisan. The colours of their campaign posters even show their party affiliation".
"We have to treat members of our communities fairly. Surveys should be conducted to know the needs of communities. The actions of the assembly members should be to improve the socio-economic lives of people in the communities," she pointed out.
The "No Business As Usual Corporate Meet-up" was organised by the No Business As Usual Hub, in the Asokore Mampong Municipality.
Emotional Intelligence
The program was to train leaders to exhibit a high sense of emotional intelligence.
Co-founder of Paradise Home Care, Mrs Rita Krampah wants citizens to reconsider decisions before becoming die-hard supporters of political parties.
She believes the general welfare of the society should be thought of.
"Analyse the past and present performances of political parties. This will enable you see what the future holds. Let us put all emotions aside and do the right thing. How would you see any change, if you decide to be a die-hard supporter of a non-performing party?," she quizzed.
Mrs Krampah wants leaders to manage their emotions and be active listeners. According to her, the views of community members should be paramount.
She believes this will prevent frustration and anger likely to erupt.
"As a leader, you have to learn how to react to people's emotions. In reference to what is happening in Nigeria, it has all got to do with emotions. People are angry. If as a leader, you fail to listen to your followers, it breeds frustration. People who are angry often want a place to channel their anger. This brings about fighting and violence," she noted.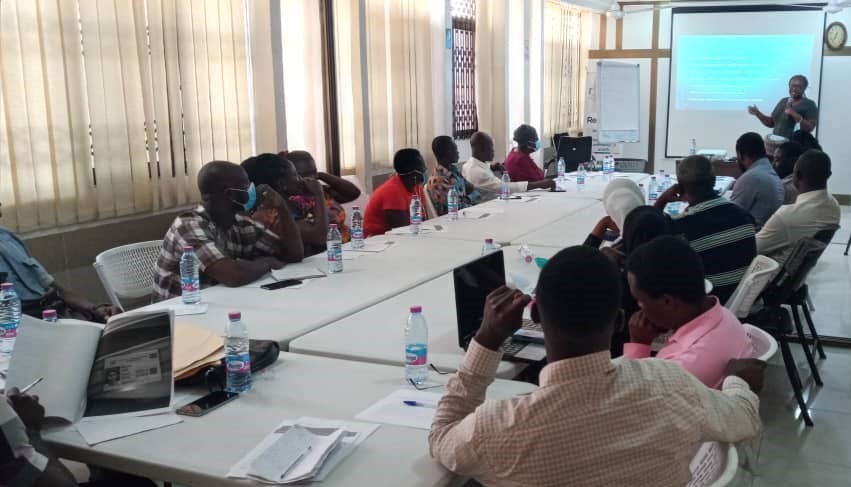 Program Manager SBs/PPPs NBU Project, Vincent Ohene Ntow wants Assembly Members and CSOs to work together.
He wants them to do away with partisan political interest.
"Usually the Assembly Members and the CSOs are the first point of call, when there are issues in the area. It is best to educate them on how well they can handle issues. We want them to ensure the ultimate development of the Municipality is achieved," he said.
Mr. Ntow is positive after the corporate meet-up, assembly members will desist from aligning with political parties.