Residents of Pakyi No. 2 in the Ashanti Region were left shocked and angry after a man caused the arrest of two children for allegedly stealing his corn.
Appiah Mensah handed over the minors, aged seven and five, to local police who kept them for over 4 hours.
He said the boys had plucked three cobs of corn from his backyard garden. 
Unknown to the children's parents who are his neighbours, Mr Mensah,   marched them over a distance of about 5 kilometres to Pakyi Number Two Police Station.
Not even the cry of the half-naked boys could save them from their captor.
"They [police] detained them. Infact the 5-year old boy, if you see the guy, you will run away because he cried. You cannot describe it. It's very, very very sad," says the Assemblyman for the area, Alex Donkor.
Mother of the children, Vivian Avorgrah said she was shocked when the police informed her by phone of their arrest.
"I had a call from the police station. The caller asked if I knew  the kids.
"I said 'yes'. He said they had been brought to the station
"In panic, I quickly run there to see the kids behind the counter.
"They were bare-footed; one was  naked."
Madam Avorgrah wondered how her neighbour, Mr. Mensah who has been sending his children to collect mangoes and pear could do this to her kids.
"This is the man's house. We are neighbours.
"To think that he could send my kids to the police station without my knowledge still baffles me'
"This is somebody who sends his children to collect mangoes and pear from my yard.
"I expect him to discipline the kids for any wrong done but not to march them to the police station.
"Not even a warning to them. All I heard was he has caused their arrest,"  Madam Avorgrah said.
Police sources say Mr. Mensah left the station without giving an official statement.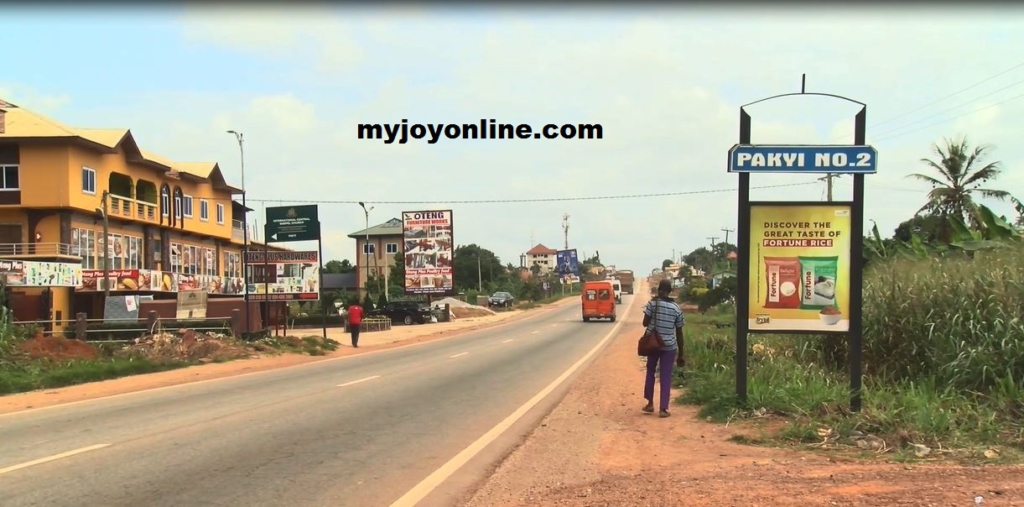 His action has angered residents of Pakyi Number 2.
Assemblyman for the area, Alex Donkor, is unhappy with Mr. Mensah for subjecting the children to such traumatizing experience.
"If there's any law that it can deal with this man; the law must take its course because you are a parent and 5-year and 7-year old child what do they know?
"They don't know anything about stealing.  So if these boys steal your thing, you can report to their parents or we have committees or assemblyman and even chiefs are also here. 
"You don't report to anybody and you just sent them to the police station. If there is any law that can take this man on, they should do that."
Meanwhile, police have released the kids to their parents, as they look for the complainant.