The management of the Kanton Senior High School in Tumu has appealed for the completion of abandoned projects in the school to enhance academic work.
The headmaster of the school, Mohammed Luriwie Kanton, made the appeal when the Deputy Upper West Regional Minister, Amidu Chinnia Issahaku paid a visit to some Senior High and Basic Schools in the Sissala East and Sissala West to acquaint himself with how final year students were reporting.
The visit will also help the deputy Minister to receive first-hand information after final years' students were asked to resume in preparation for their final examination following the easing of Covid-19 restrictions.
The visit took him to the Kanton Senior High school where he interacted with the headmaster, staff, and assessed students who had reported.
The rest were the Tumu Girls Basic model school, Tumu Senior High Technical, Hilla Liman Senior High in Gwollu in the Sissala West district.
At Kanton Senior High, the headmaster appealed for the completion of the school's dining hall and other projects including, an uncompleted GNPC sponsored classroom, a toilet, and a borehole, which had all stalled and was affecting academic work.
"Out of 504 students, 458 had so far reported with 46 left to report after the second week", Mr Kanton said.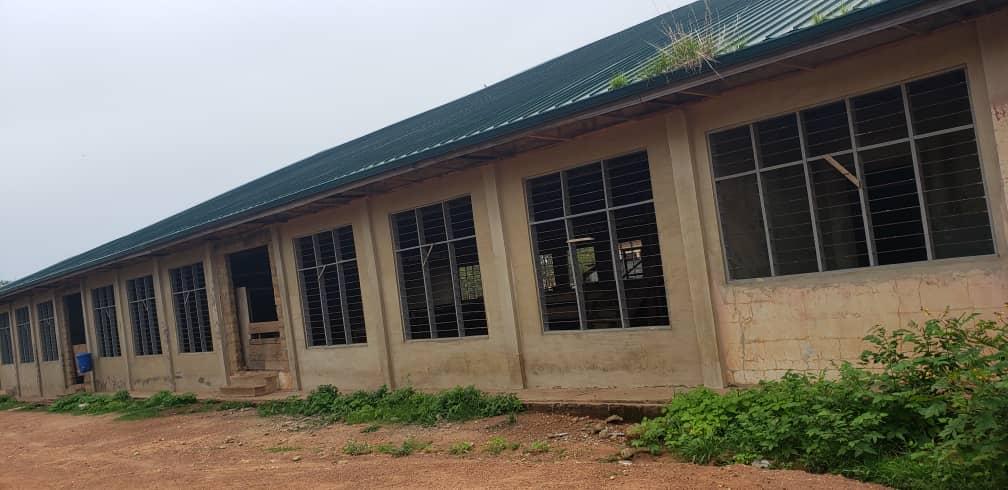 The Headmaster of the Tumu Senior High School Abass Wiyor, on his part said the school was bedevilled with accommodation problems due to the strict enforcement of social distancing protocols as part of measures to reduce the infection of coronavirus among students.
He said "The school has started implementing the protocols set out by the President through the Ghana Health Service to curb the menace of the coronavirus in the school.
He explained that the school had made it mandatory for non-members of the school not to use the school compound as a route of access either entering or exiting.
The headmaster cited another major challenge as the social distancing of the dormitories had led to inadequate space in the already congested school.
The minister indicated that tenders had been opened to get the school wall fenced to prevent the public from accessing the compound.
Mr Amidu Chinnia advised students to strictly abide by the COVID -19 protocols and study hard to pass their examinations for which they are on campus.