Paramount Chief of Sefwi Wiawso Traditional Area, Okatakyire Kwasi Bumangama II has cautioned drivers on over-speeding on the ongoing construction of Benchema to Adjofua road.
Speaking to Adom News on his visit to the working site of Amandi Construction, Okatakyire Kwasi Bumangama II appealed to all drivers to avoid over-speeding on the road as this affects workers working on the road.
He also took the opportunity to advise the good people of Sefwi to stay away from any electoral violence activities.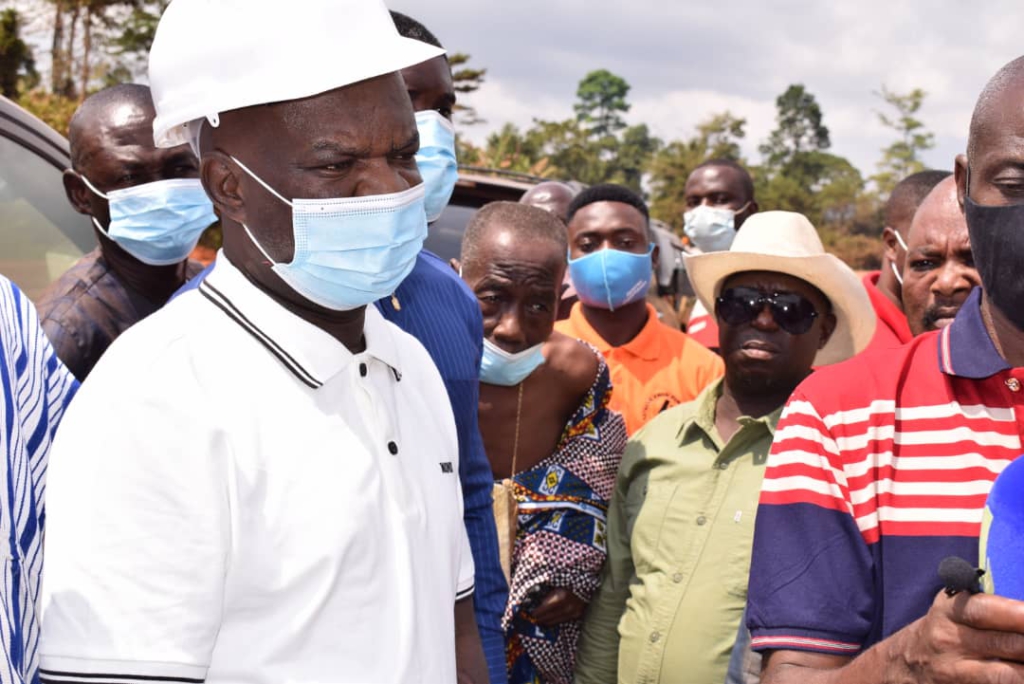 On the part of the project manager for Amandi Construction, Justice Addei outlined some challenges being faced that need to be addressed urgently to ensure effectiveness of their work.
Justice Addei revealed that by end of December the year tarring of the road would be complete.