An Assistant Legal Aid Officer with the Public Defenders' Division of the Commission, Rita Kunkuti Ali says the services rendered by her outfit are free.
According to the lawyer, neither the client nor the accused is supposed to fuel the vehicle of an officer working on their case.
"The services of the commission are entirely free. Everything is free. And no lawyer is entitled to take transportation or anything from any of our clients or accused person," she indicated while contributing to a discussion on The Law on Sunday.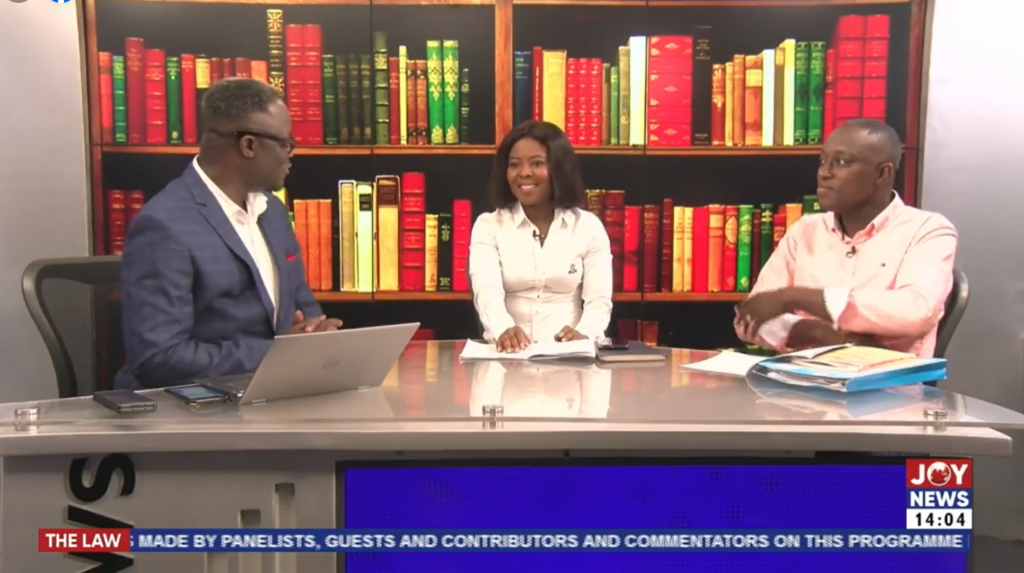 Madam Ali, however, also pointed out that due to financial challenges in the Commission, a lawyer may actually find it difficult to attend court even in certain cases.
She stated in such an instance, she did not consider it to be an imposition if the lawyer asked a client they were representing for assistance.
"If a lawyer is representing you in a criminal matter where your liberty is at stake, and court day is tomorrow, and he doesn't have fuel in his car or he's not even driving. He doesn't have a car, and he says that can you?
"He's not entitled, but he can ask, can you? And then you have, I don't think that will be too much to ask. But you (the lawyer) are not entitled to, you are not supposed to. It's not in our books," Madam Ali explained to the host of the show.
Additionally, Assistant Legal Aid officer, Jeffery Addey Adamson, a co-panelist on the show admitted that getting a vehicle to get to court is one of the major practical difficulties faced by lawyers.
He, therefore, recommended what a lawyer should do if they find themselves in such a situation and cannot represent their client.
He advised that the lawyer write a formal letter to the court to ask for an adjournment and indicate the reason they would be unable to appear before the court.
DISCLAIMER: The Views, Comments, Opinions, Contributions and Statements made by Readers and Contributors on this platform do not necessarily represent the views or policy of Multimedia Group Limited.