Stanbic Bank Ghana Limited has congratulated journalist with The Multimedia Group who won awards at the 21st Ghana Journalists Association Awards.
They donated an undisclosed amount of money to the award winners, cakes as well as souvenirs.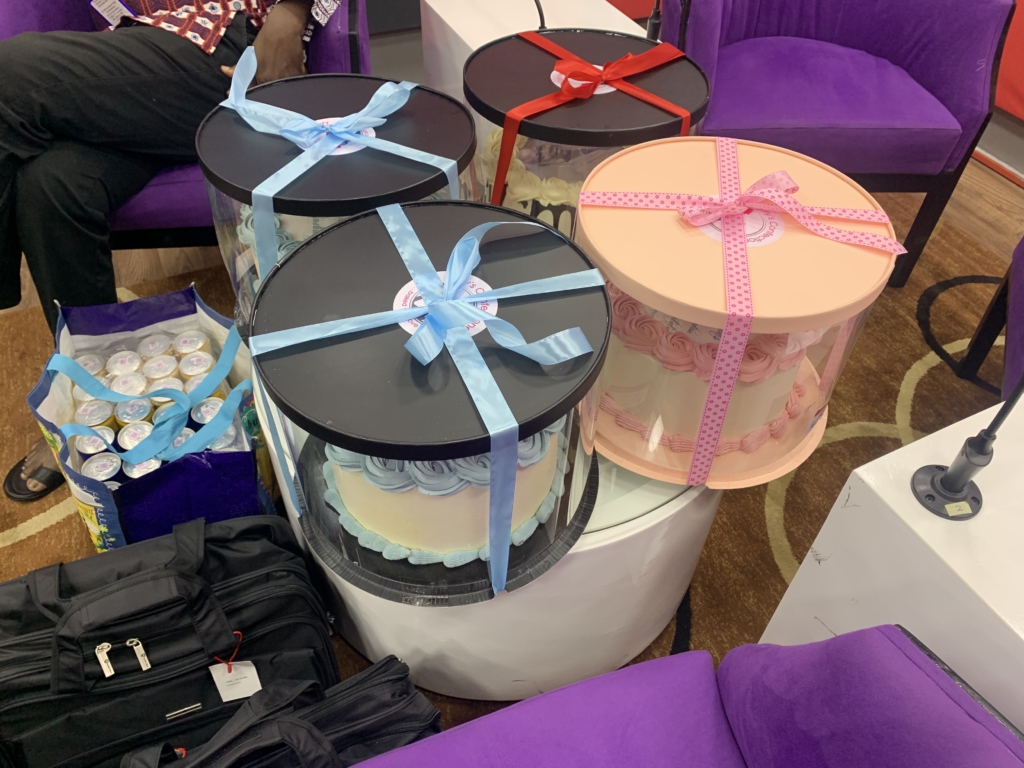 Presenting the items, Marketing Manager, Mawuko Afadzinu and Head of Public Relations Kojo Akoi-Larbi of the Bank extolled the virtues of the Group and its immense impact on the citizenry.
"Individually, we [staff] have a very deep connection to The Multimedia Group and as a bank, we have a deep business connection with Joy FM. This is what brings us here to celebrate the excellence you have been noted for the past 25 years," Mr Afadzinu said.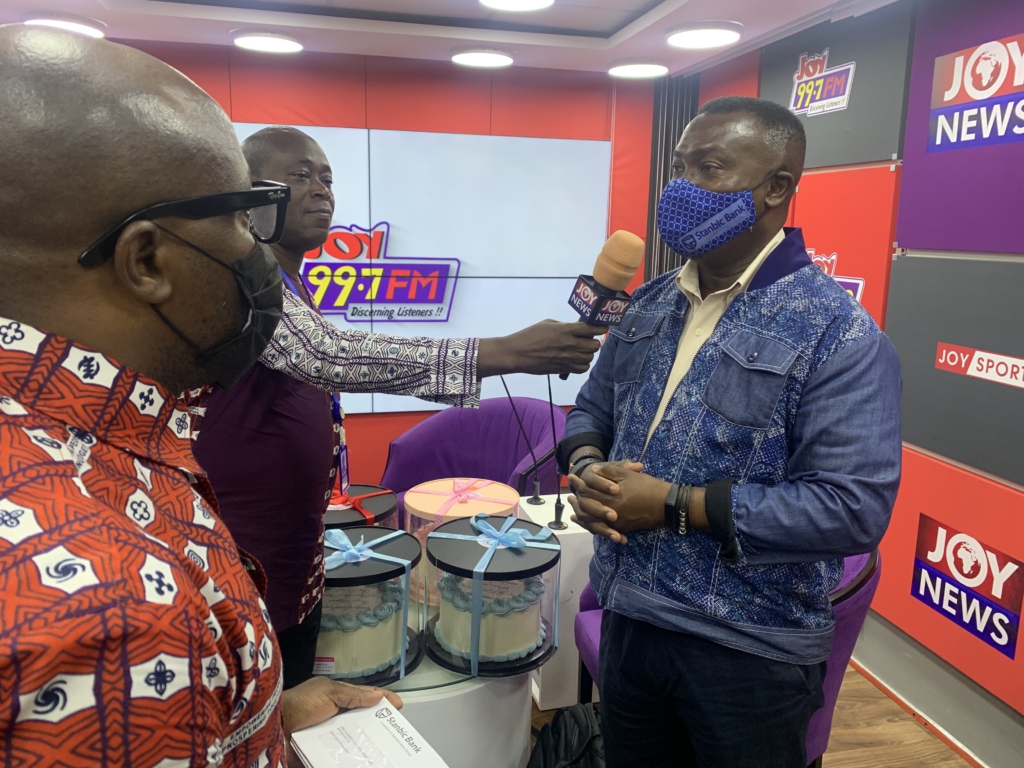 "It is reflective of your character and the quality you bring to this market that you constantly and continuously have a rich pipeline of excellent talents. So we are here to celebrate that, what you do for this country and the impact you have had on a lot of lives.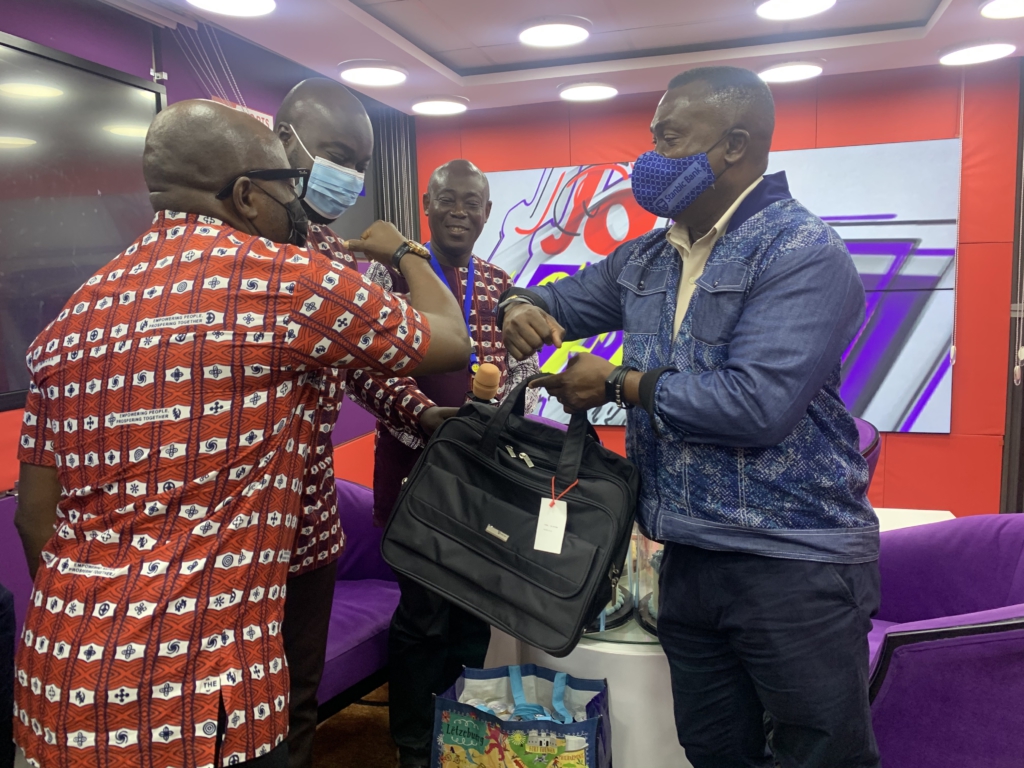 "The sense of hope, believe ad optimism that you have kept alive in this country need to be celebrated. We believe that what we have seen is going to be lifted to reach higher levels as we go into 2021," he added.
On his part, Mr Larbi said there is no doubt 2020 has been a difficult year especially with the Covid-19 pandemic but The Multimedia Group "made it much better for a lot of people".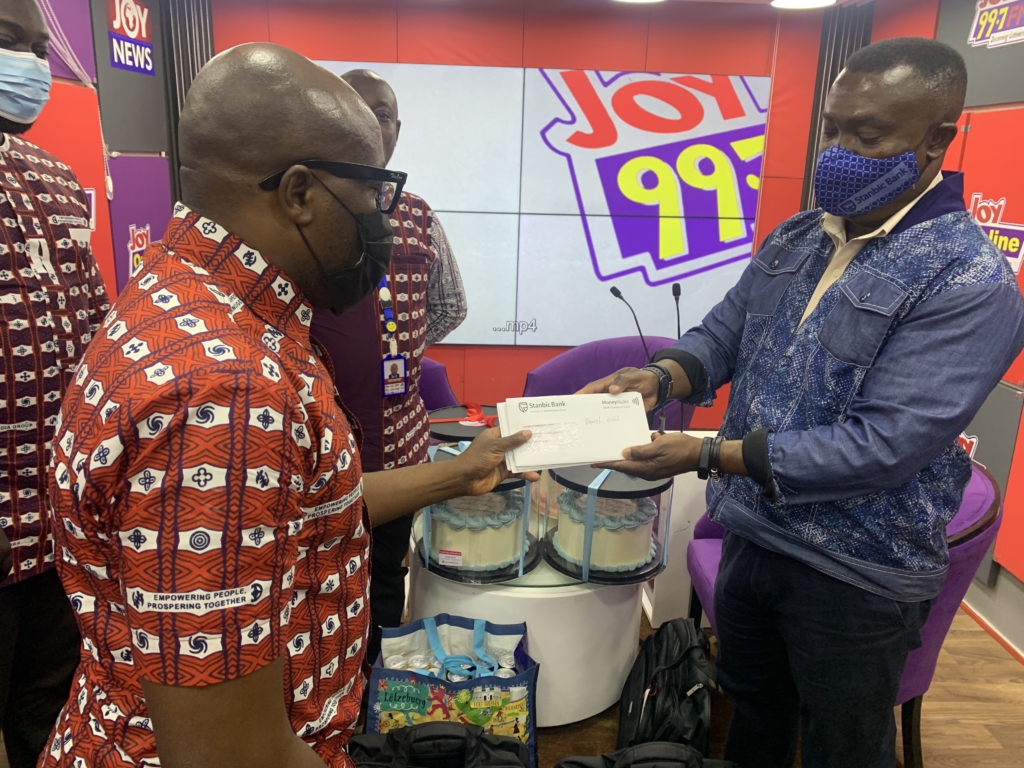 He said Stanbic Bank recognises The Multimedia Group's good works and is hoping for much bigger things.
Deputy head of Joy News' Political Desk, Winston Amoah who received the items on behalf of the Group expressed profound gratitude to the bank for its kind gesture.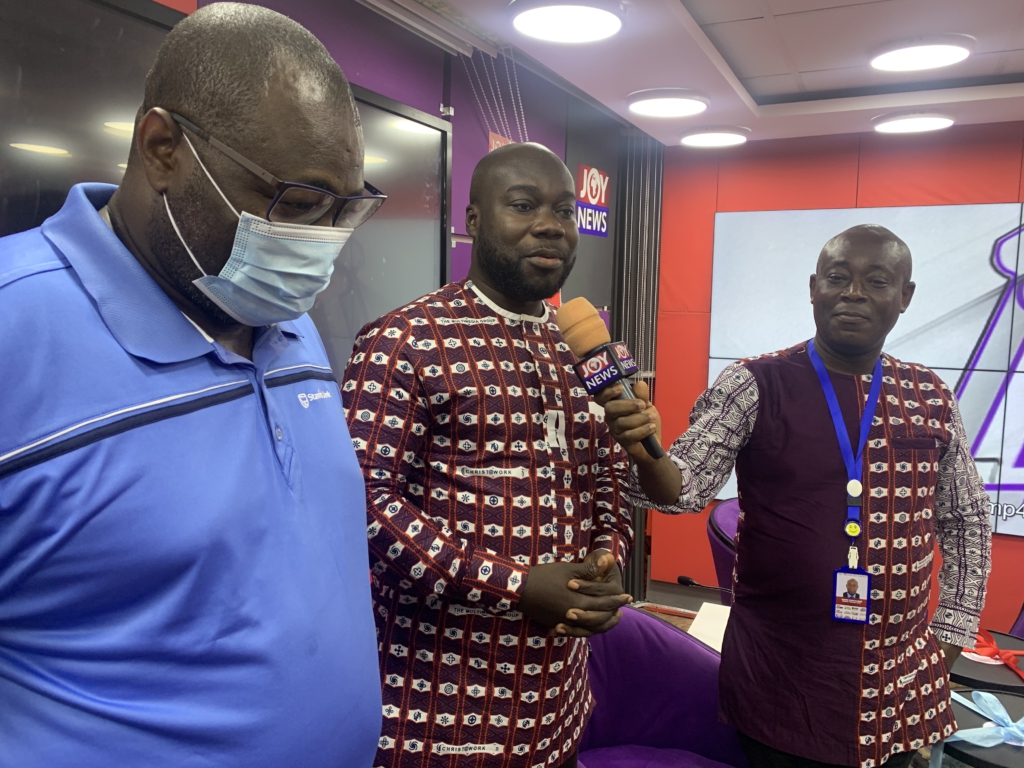 He explained that partners like Stanbic Bank has contributed greatly to the success of the company.
"We appreciate that you appreciate what the excellence we stand for which is why you associate with us. Partners like you always urge us on and you are the reason why we are still surviving.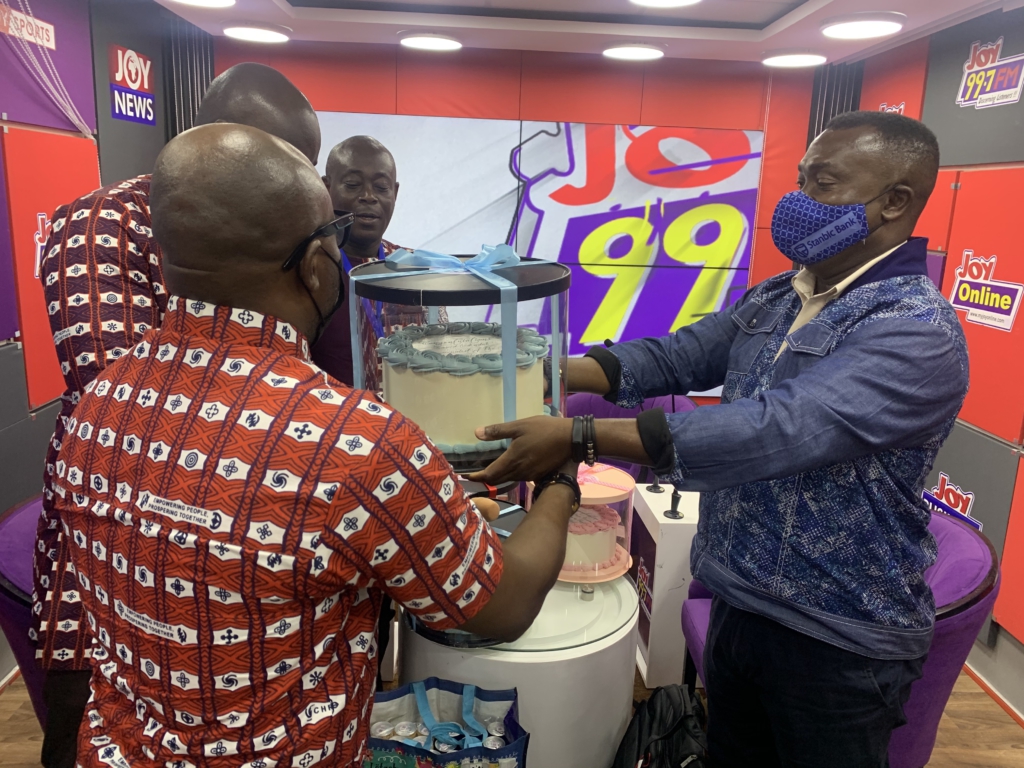 "This gesture goes a long way to cement the great relationship that we have. It certainly will urge us on. 2021 will do more than we did in 2019 and 2020 and the award winners will even do more than they did to merit the awards," he said.
The Multimedia Group celebrates its 25th Anniversary this year and as a mark of its excellent journalism, its journalist made a great showing at coveted award events.
It was the only media house to win four CIMG Awards this year.