Ghana continues to see progress in the music scene with budding talents making the best out of the internet evolution.
Kojo Trip is the latest to tap into the worldwide reach of the music space.
This time, his flowers came in the form of recognition from Top Dawg Entertainment (TDE) signee, Reason.
TDE record label is also home to top American hip-hop artistes including Kendrick Lamar, Jay Rock, Ab-Soul and Schoolboy Q, SZA, among others.
It began when music enthusiasts on the internet were caught off guard by a freestyle that popped up on October 8.
Born Jephthah Nana Adjei Osei-Mensah, Kojo Trip who started doing music professionally in 2018 had cooked up a rendition of 'Pop Sh!t'.
The original version, however, is the seventh pre-release single from Reason's sophomore 2020 album, New Beginnings.
I jumped on 1 of my fav @reasonTDE songs & @ScHoolboyQ collaborations. Here's a #PopShit freestyle. There's projects otw soon as I figure this out. Kindly check it out, rt if you enjoy it and check out my music on all platforms.
YouTube: https://t.co/bITG8ac7fa

🎥: @20sViking pic.twitter.com/2ohOEUrLs7

— BIG TRIP 🚫 📸 (@KojoTrip) October 8, 2021
It features ScHoolboy Q on the hard-hitting instrumental, a sound which drew Trip to the possibility of it forming the base of his lyrics on the freestyle.
The visuals of the cover version saw Kojo strolling through a cozy green environment while he spat bars about his energy, skill, and how he is "been known to flow dope, so tell me how you're dealing without."
Kojo Trip has a specialty of mixing Fante with English in a seamless manner, and it was once again evident on the 2:20 minute freestyle.
He published it at about 40 minutes past midday on that Friday.
This piqued the interest of social media users who shared the craft widely and expressed their elation by the song.
While Twitter continued to celebrate the content, an unexpected personality joined the fray, unbeknown to Kojo who had been forced to bed by a fever after putting the work up online.
"I woke up at about 1:00 am and some of my friends were tagging me, saying 'we blow, we blow," he said in an interview with Myjoyonline.com.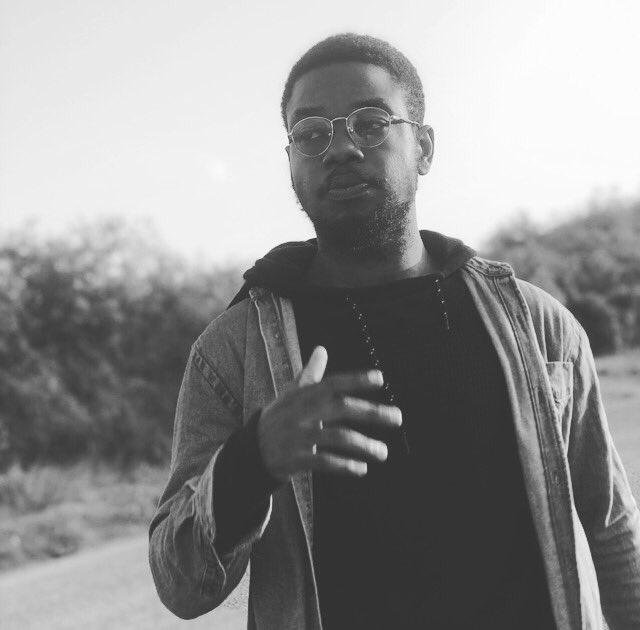 He was still not too sure what the hype was about until he decided to shake off the sleep for a moment.
"Reason had watched it and had quoted the tweet with a bunch of fire emojis. And that kind of blew the thing up."
October 8, 2021
For Trip, this was a big deal. For social media users who had followed his trajectory for a while, it was a bigger milestone.
Trip😭 https://t.co/K4k94gmRpe

— RYDA🐍 (@JiggyRyda) October 9, 2021
I tell you people say you for buy the stocks while you can still afford it

Hope This Helps 👍🏾 https://t.co/kOzUmtl1j2

— D (@BIGD_D_) October 9, 2021
Triiip 🔥 🔥 🔥 🔥 https://t.co/2Xn1DmXeYk

— Francisco Domingo (@KobbyMingz) October 9, 2021
But he seems to have a knack for attracting international attention.
Last year, the musician was featured on WorldEmcee & TeamBackPack-powered series of cyphers in South Africa & Ghana following which he was spotted by Dreamville Artist Lute West.
Fans are still dabbling in the hopes of seeing a project from the duo in the future.
So far, Kojo Trip has worked with various local acts including Pappy Kojo's 1Sima which featured other artists from Takoradi including The Township, Hyndu, Nemisis Loso and Yaw Lucaz.
He also appeared on GroundUp's Straight From 233 (SF233) series.
The fast-rising artiste is hoping to work with both foreign and local acts including Kojo-Cue, Kinaata, E.L, Manifest, Akan, Obibini and a host of others.
He also hinted at projects in the works such as Ghanaian rappers Kahaz & Tradey, US-based producer Sum Total, and Ghanaian-based producers, SevenTheKidd & Kwesi Lu all set to drop sometime in 2022.
For now, he may not be widely considered mainstream – so far – by Ghana's industry standards but internationally, eyes are prying over his dexterity.