The Chief Executive Officer of Ella Cadie Jewelry, Samuela Nakwor Ablerdu, has spoken about how she left her well-paying banking job to start a jewelry business.
The former employee of First Atlantic Bank explained that although the banking job was manageable, it stifled creativity and innovation.
She made this revelation on Joy Learning's new TV show, The Career Trail.
"When I went into banking, I liked it from the start but I realised I am quite adventurous, I like challenging stuff. I realised that banking was not for me because it was like, before I go to work I know everything I'm going to do. It sort of became robotic. I didn't like it, I was getting bored. And said no, this is not for me. So when I was in the bank, I started searching, you know within me, what I want to do," she narrated.
Her childhood dream was to become a medical doctor but her interest changed while growing. Ella Cadie found solace in her father's ideal profession for her - banking.
After graduating from the university, Ella worked as a customer service personnel at the bank before she switched to marketing.
Despite the fact that her profession gave her a lot of experience, she felt the urge to explore her entrepreneurship skills in the jewellery industry.
So she went to see her uncle who was already a jeweller and started helping him sell the jewelleries to her friends and eventually, she found passion in that line of work.
Samuela disclosed that her father who was also a banker and desired to see her daughter in that sector did not like the idea when she resigned.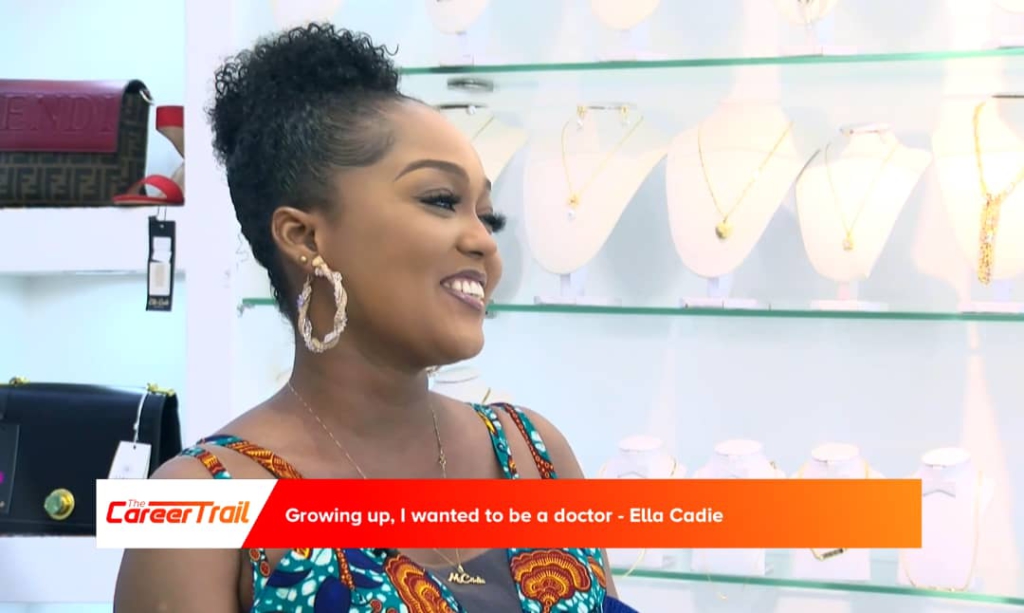 "He tried talking me out of it, he was like you know banking is nice. Look at you, you know you are smart, banking is good for you. What is this selling of chain? You know those days, if someone asks me everybody knows my daughter is in the bank and right now I have to say she is selling. So he didn't like it."
Ella Cadie confessed that when she started her jewellery business, she began contemplating if she had made the right decision because the business was progressing much more slowly than she had anticipated.
She added that despite her business eventually becoming more established, she nearly quit because difficulties continued to arise.
Her journey has not been all rosy, especially having to deal with theft and cyber-attacks on the business's social media handles.
"Online is a big platform and we built our online to a huge following and I woke up one day and my Instagram was gone. So you are back to square one and as a business owner that's like a crash on you," she said.
Nonetheless, as resilient as she was, she kept soldering on and backed by her entrepreneurship enthusiasm, the young lady finally made Ella Cadie Jewellery a big brand.
Ella Cadie Jewellery is the toast of many celebrities including actress and TV presenter, Selley Galley.
By dint of hard work, Ella Cadie has received a number of acknowledgements such as the 2021 Best Entrepreneur Award by Spotlight Creative Arts and Businesses Award. She also had a rare opportunity to exhibit her wares at a fair in Italy.
The greatest joy is that, now, her father who was strongly against the idea of her venturing into entrepreneurship now admires her success.
Ella Cadie finally encouraged learners to develop their skills and believe in their aspirations. She further admonished the youth not to put money ahead of their development and growth.
The Career Trail is a newly introduced programme by Joy Learning, Ghana's first educational television channel, designed to have conversations with accomplished Ghanaian entrepreneurs to share their stories with young Learners who aspire to become like them.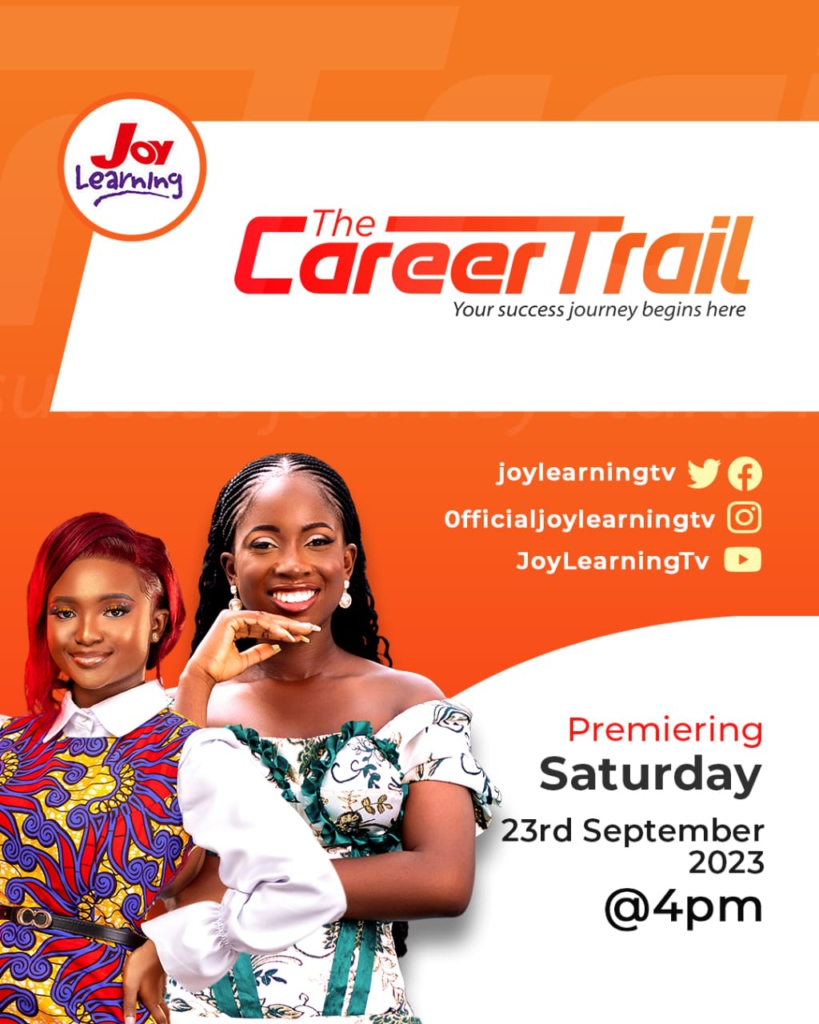 The channel's plan for the next five years is to encourage learners to become entrepreneurs with an emphasis on Technical and Vocational Education and Training (TVET) and therefore, the programme will also educate learners to use their skills to develop their own businesses in the phase of unemployment.
Through these conversations, interviewees will also use their stories to counsel learners as they make critical decisions for their future.
The Career Trail premieres on Saturday, 23rd September, 2023, at 4 p.m. exclusively on Joy Learning TV.
The programme will also stream live on the channel's YouTube page and Facebook Page @JoyLearningTV.
DISCLAIMER: The Views, Comments, Opinions, Contributions and Statements made by Readers and Contributors on this platform do not necessarily represent the views or policy of Multimedia Group Limited.