Daily Graphic
*J.J. is gone: Nation in tears.
* President declares 7 days' national mourning, flags to fly at half-mast
* Ministry of Roads rolls out flagship projects
* Support security agencies to ensure peaceful election – Kobby Asmah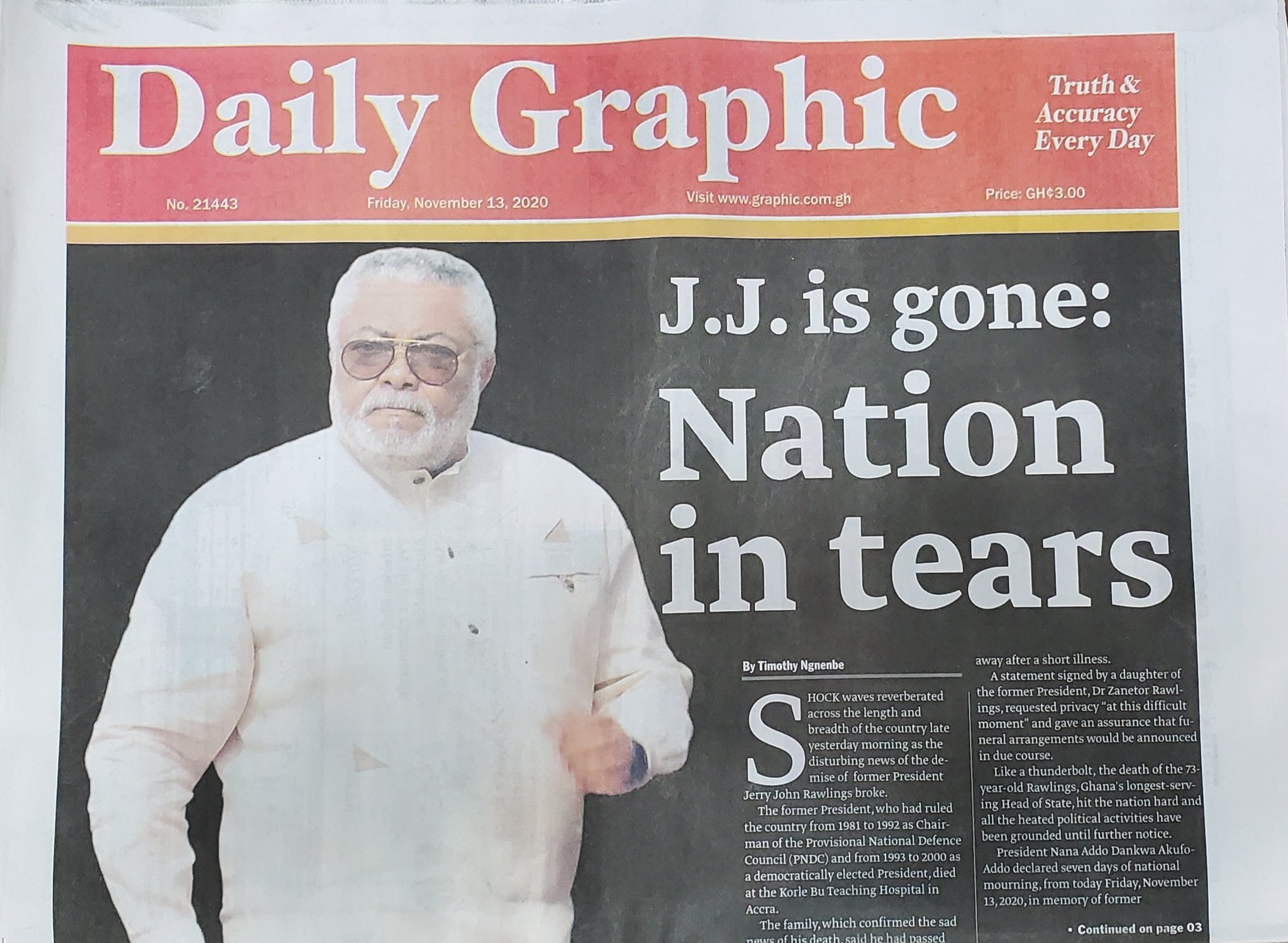 Business24 (@business24gh)
* Agyapa faces uncertain path to London
* Business sentiments on employment improve marginally
* Inflation drops for third consecutive month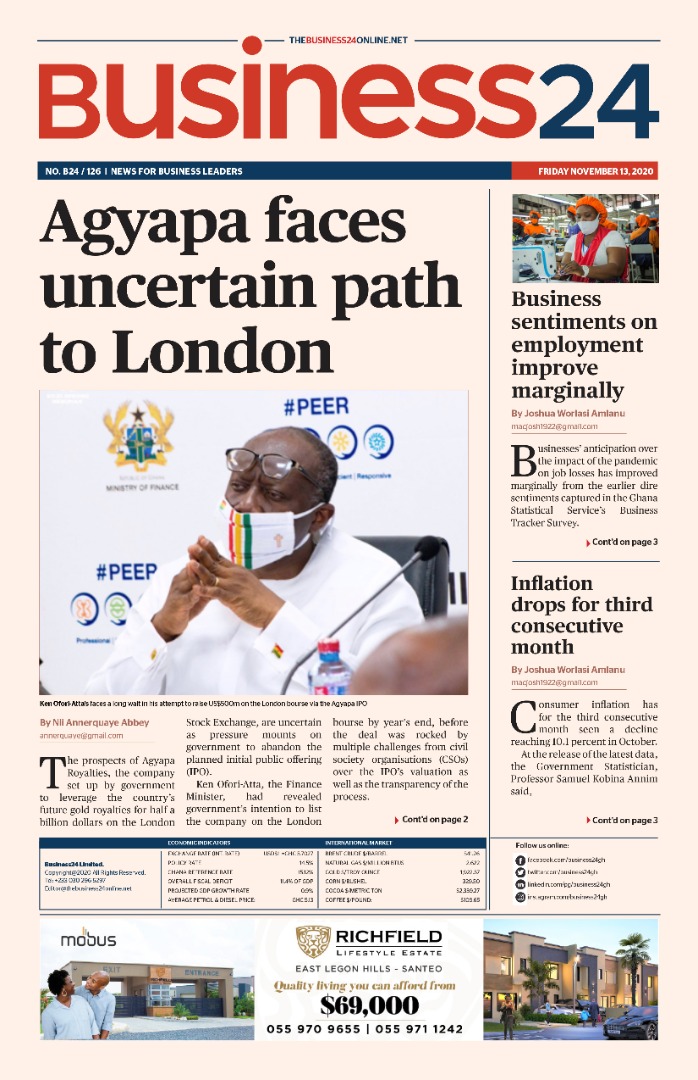 Daily Statesman
*Ursula: 14,700 Ghanaians to benefit from digital technology training.
*President declares seven days of national mourning.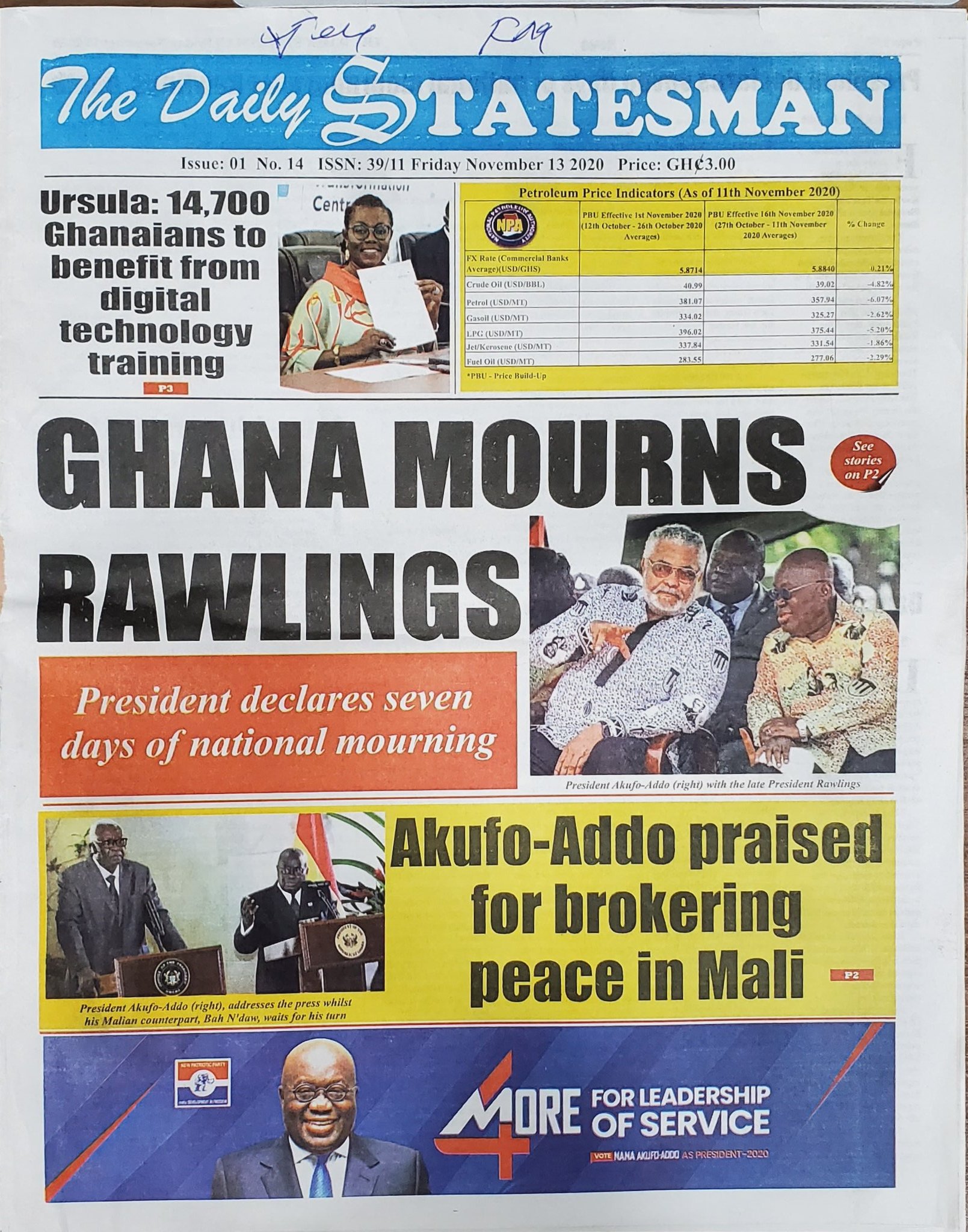 The Finder
* Dr Bawumia is a role model to zongo youth – Binduri Imam.
* Government spends GH9.7bn on road sector in 4 years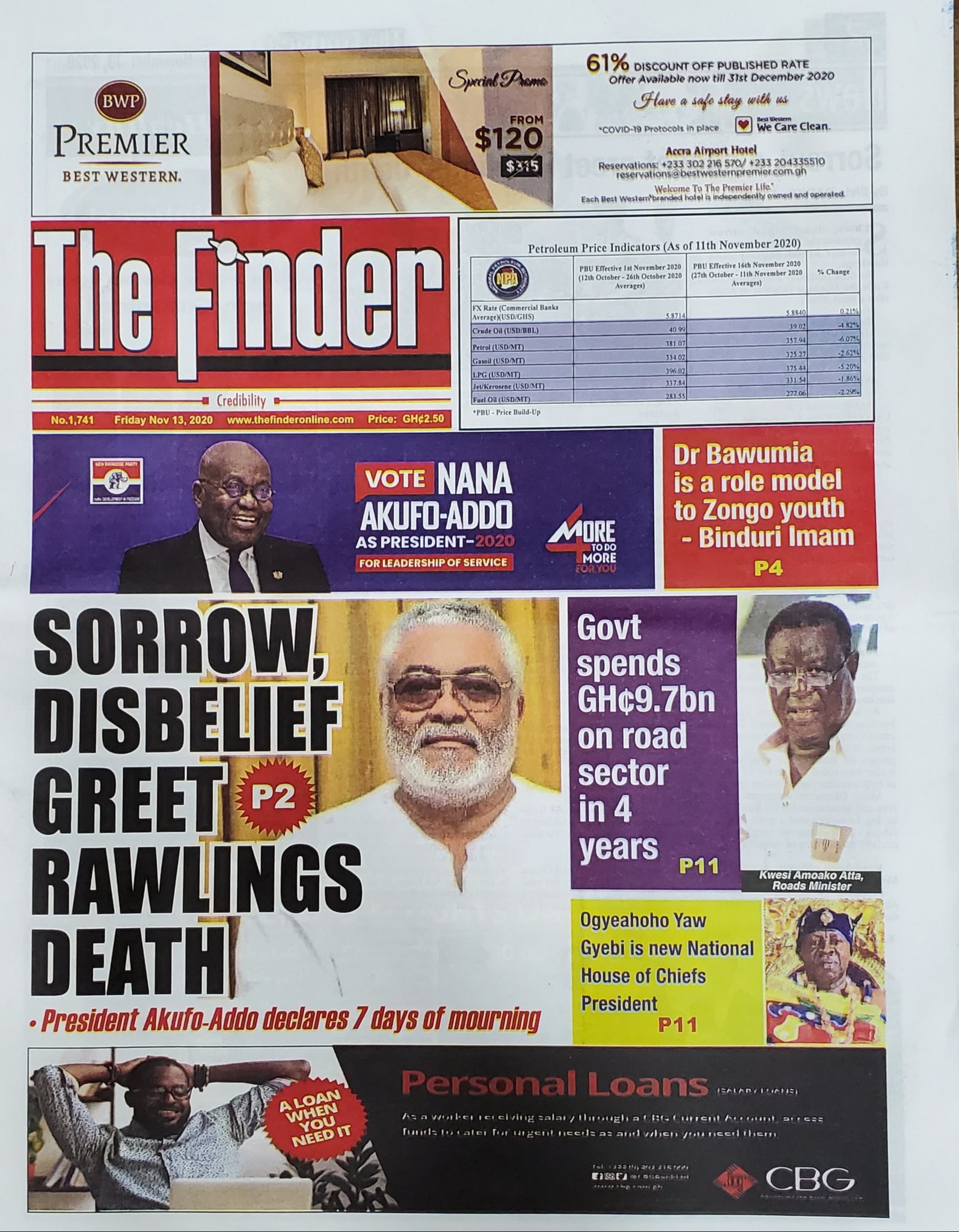 Daily Guide
*Government constructs 2,319.79km roads in 4 years.
*Dame donates big to NPP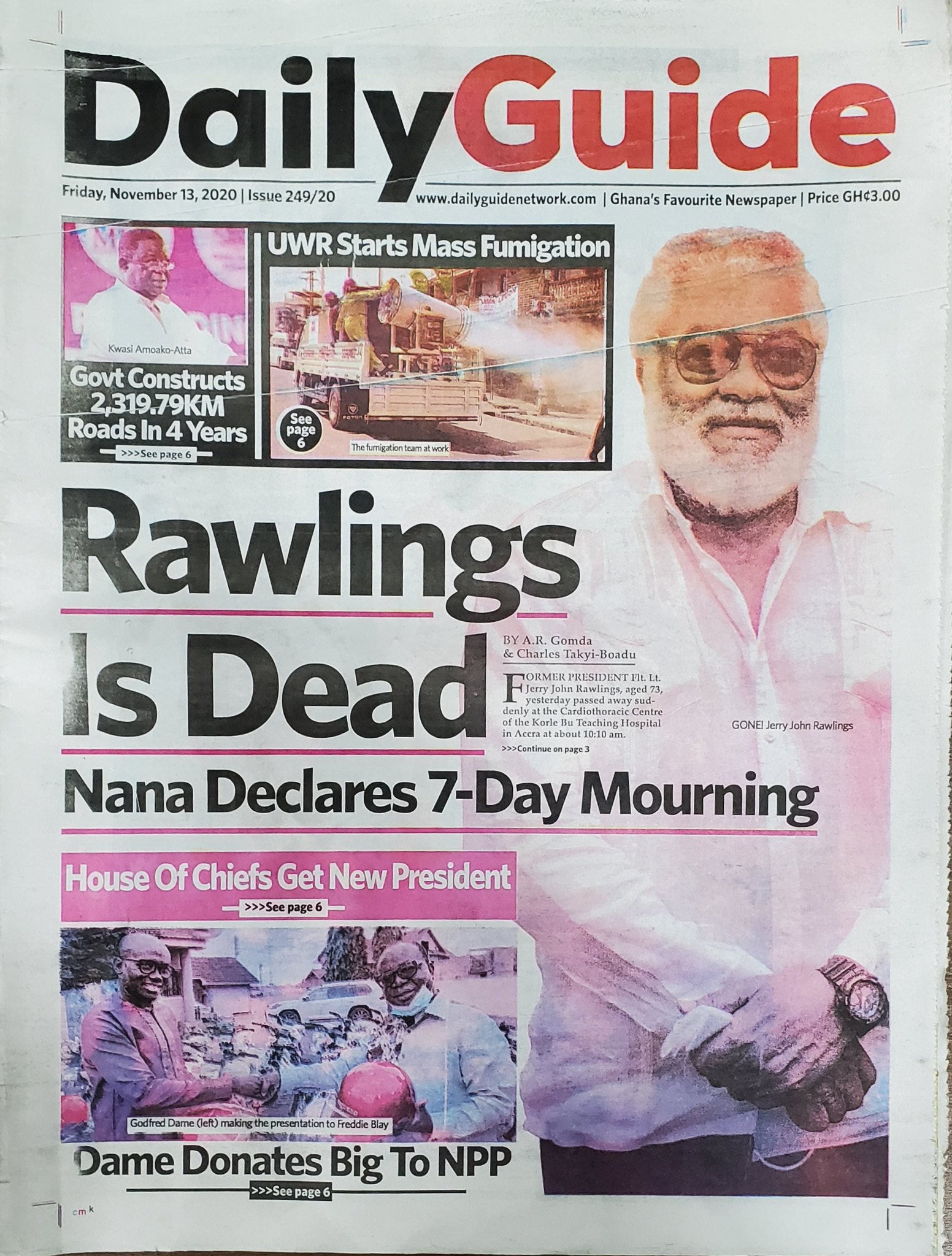 Ghanaian Times
*JJ Rawlings dead at 73.
*President declares 7-day mourning.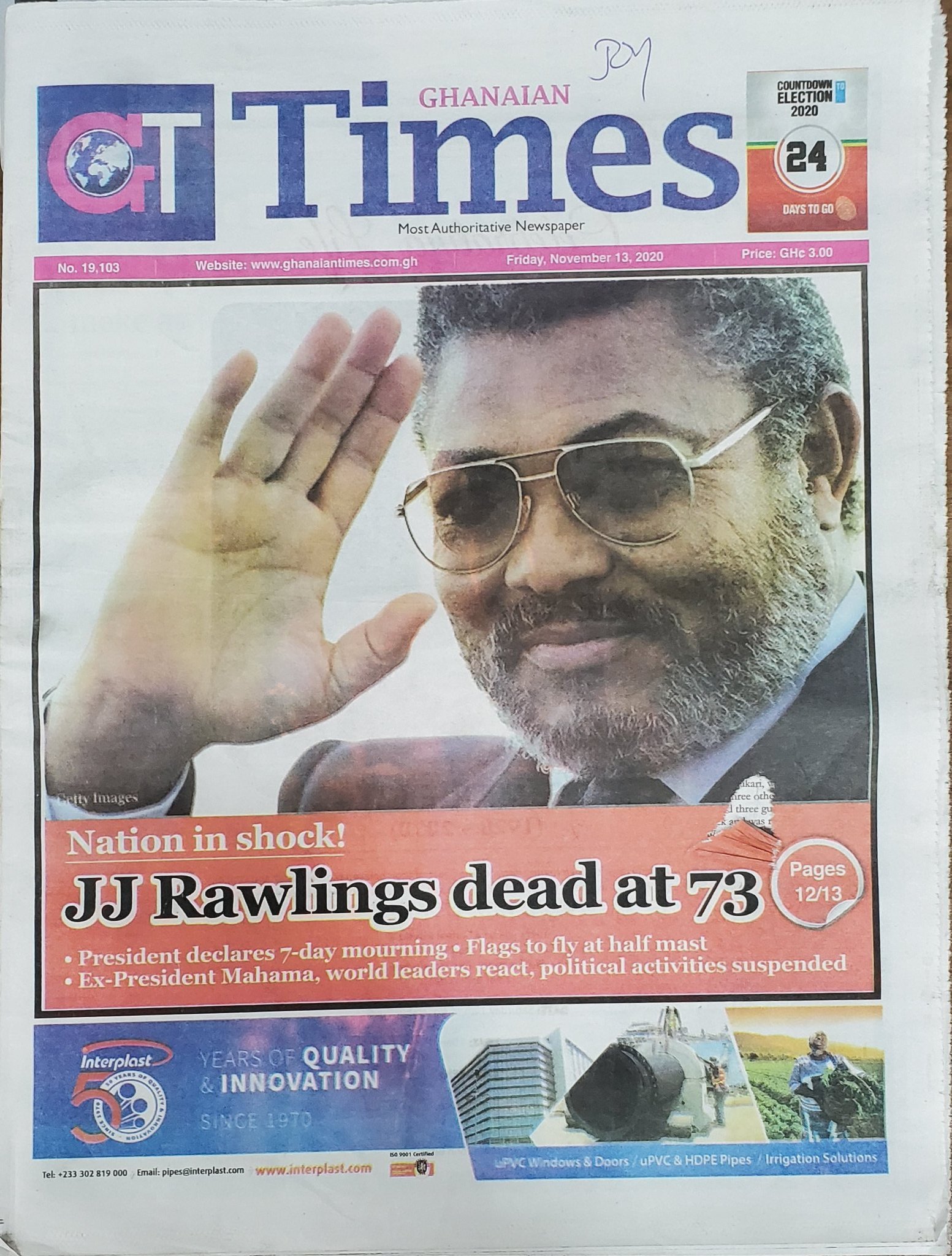 Republic Press:
*Ghana In Shock! over Rawlings' death
*President declares 7-Day National mourning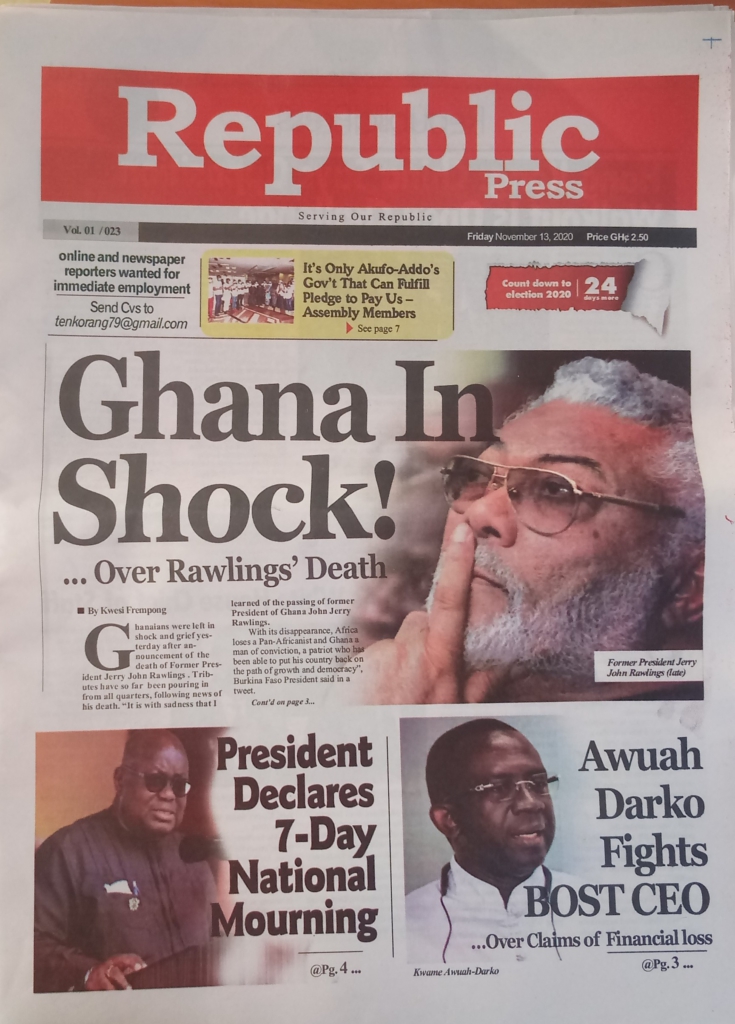 B&FT
*Ghana mourns Rawlings; A view of his economic legacy
*IES Manifesto Dialogue: Provide incentives to increase renewable energy penetration – political parties told