A three-year-old boy and seven-year-old girl have died in a fire at a house.
The children died at the scene of the blaze in St Neots, Cambridgeshire, on Thursday morning, police said.
Their 35-year-old mother suffered life-changing injuries from jumping from a second-floor window, while her partner, a 46-year-old man, had minor injuries.
Firefighters described how they were told the children were still in the burning house when they arrived and they tried to get them out.
An investigation into the fire has concluded the most probable cause was an electrical fault in a first-floor bedroom.
There were no suspicious circumstances, Cambridgeshire Police said.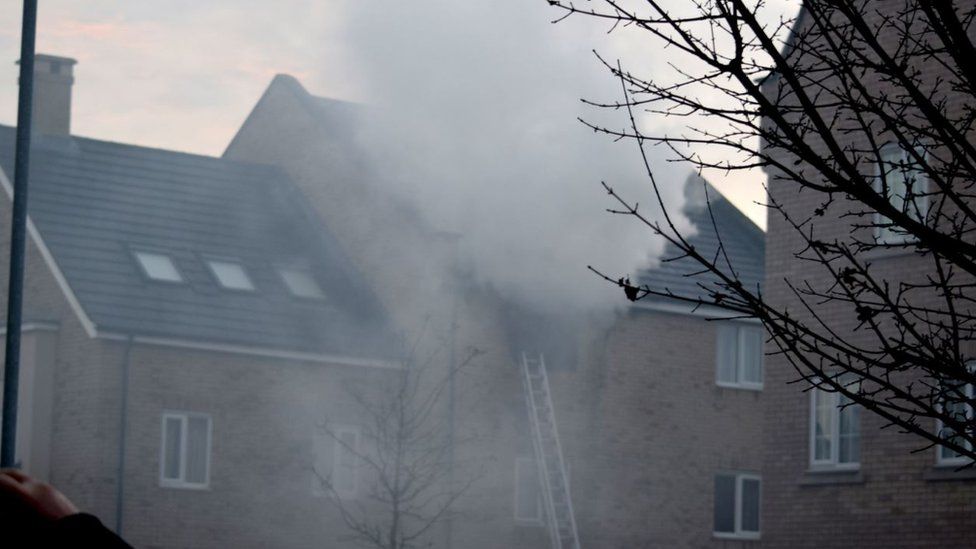 About 40 firefighters were sent to tackle the blaze, at the home in Buttercup Avenue, Eynesbury.
Floral tributes and soft toys have been left under a tree near the house.
A message on a teddy bear said: "We have no words. So heartbroken. Hope you are all in a better place. XXX."
One card reads: "Dear darling angels, keep holding each other's hands. You are so loved."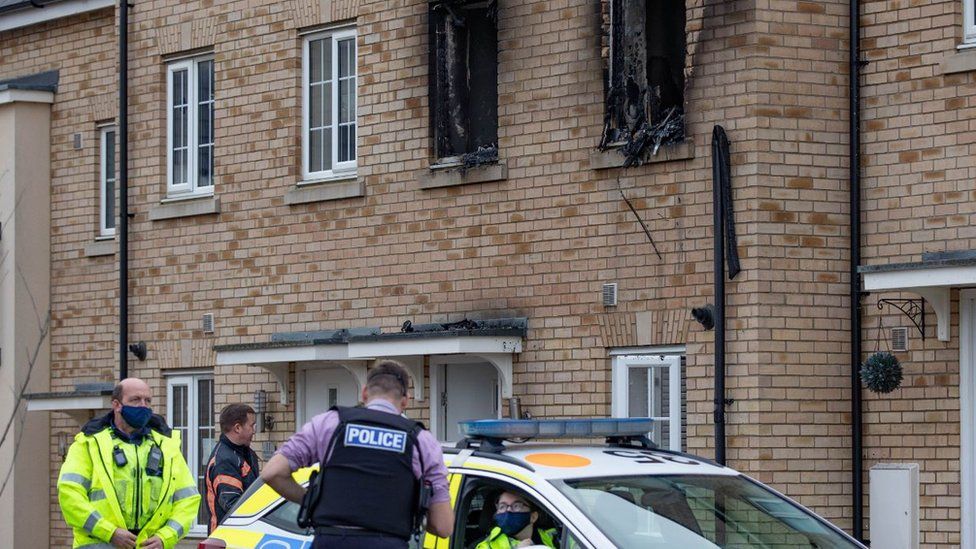 Neighbour Charles Cooper, 30, said: "The flames went up fairly swiftly. By the time my wife and I woke up, the firefighters had already arrived.
"It took a good three or four hours before the smoke abated. The flames were coming out of the top window."
He said he did not know the family to speak to but said "we would give them a wave".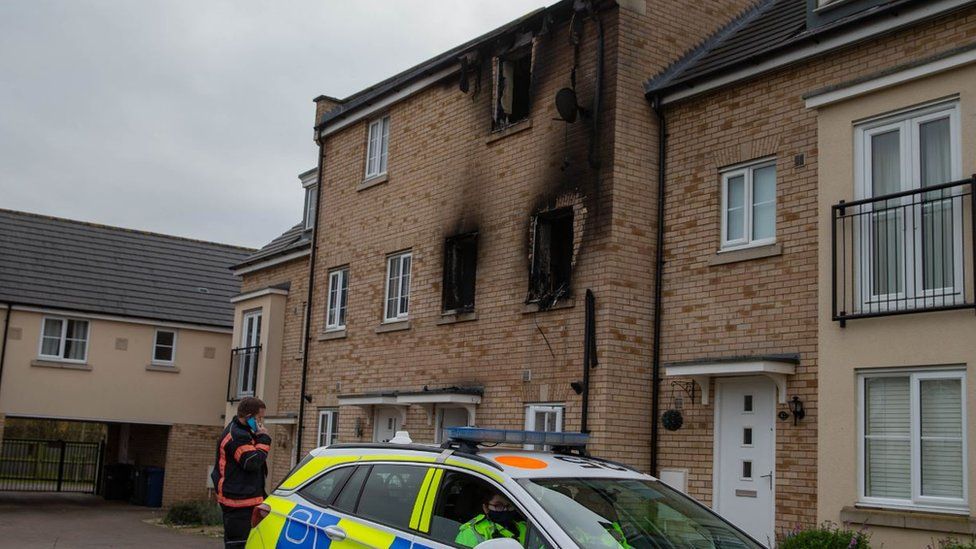 Peter Kellythorn, 40, said there was a smell "like something might be smouldering" when he awoke on Thursday.
"I got dressed, came outside and there was smoke billowing out from the back window," he said.
He added they were "fairly new houses" and said of the fire: "It's just awful."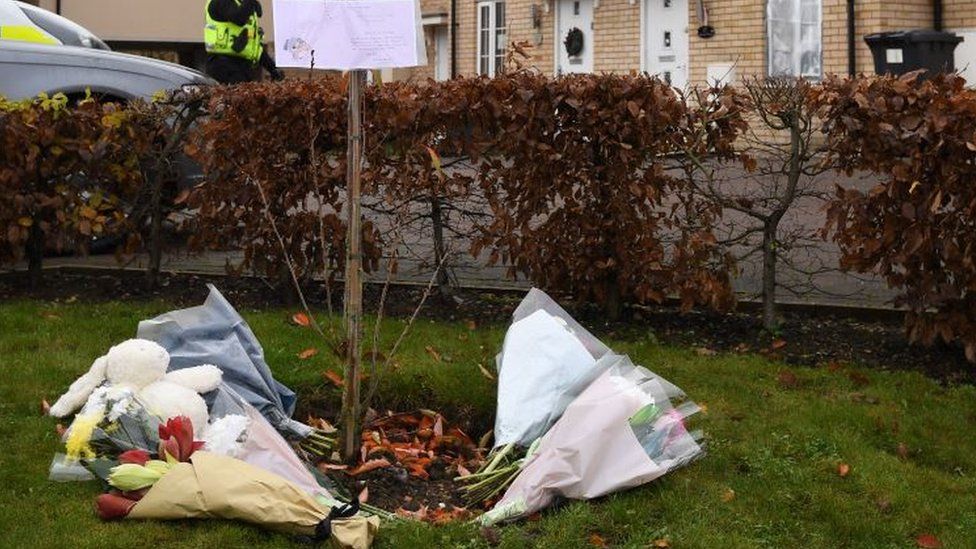 Chief Fire Officer Chris Strickland said: "Crews fought tirelessly to get the fire under control and locate the children, who they had been told were still in the house.
"It's one of the toughest incidents you can attend as a firefighter and we're looking after the crews who were there.
"But all of our thoughts are very much with the family and the local community and we'll be in the area over the coming days providing support to residents."