Dozens of homeless Shiashie residents have taken to the streets of the community to register their displeasure over media reports about a fire outbreak there.
According to the residents, the reportage about the incident has been skewed to wrongfully blamed them for the incident.
This, they claim has affected their ability to gain the required aid as close to 600 of them are currently displaced.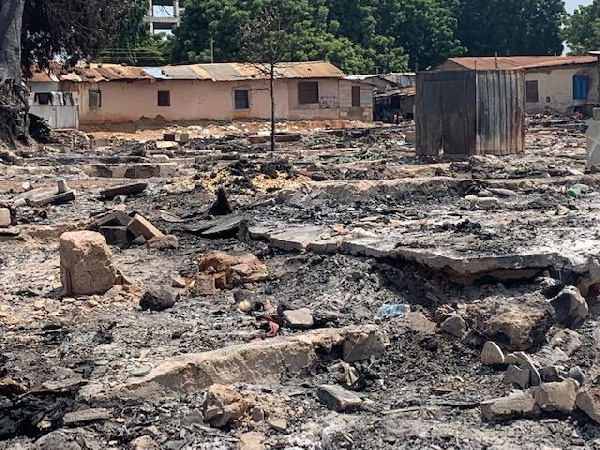 On Friday, over 100 kiosks that serve as shelter for some 600 squatters at a "Kiosk Estate" in the Ayawaso West Wuogon constituency in Accra were burnt to ashes.
Among other supports from the MP for the area, Lydia Seyram Alhassan, a relief and poverty alleviation fund was set up to support the affected victims.
There was also an appeal to civil society organisations, non-governmental organisations and philanthropist to support the affected victims in any means possible.
But the residents who say they are yet to receive such help blame the development on earlier reportage by the media which allegedly puts them in a bad light and push away sympathizers.