The commemoration of Easter as a Christian festival began from 1876 when Ramseyer and other Basel missionaries came to Ghana and established the Presbyterian Church.
Before then, all the Kwahu communities had their traditions and annual festivals.
However, Easter was accepted and adopted by the communities when members understood the scriptures, got converted to Christianity and stopped consulting Atia Yaw, a traditional priest whose shrine was in Nkwatia Kwahu in the Kwahu East District.
The missionaries, who pitched camp at Kwahu Abetifi, also had to contend with deities such as Tigari, and history has it that there were several encounters between the missionaries and deities with their chief priests until Christianity became entrenched on the Kwahu ridge, and Easter, among other Christian festivities, became accepted by the larger society.
Since then (147 years ago), Easter has become synonymous with the Kwahus, and indigenes from both far and near make it a duty to return home during the period.
Why Easter was adopted
Delving into the adoption of Easter by the Kwahus, a retired teacher, Philip Asiama Opoku, popularly known as Professor Akasanoma, said the real name of Easter, according to the holy scriptures, is Passover.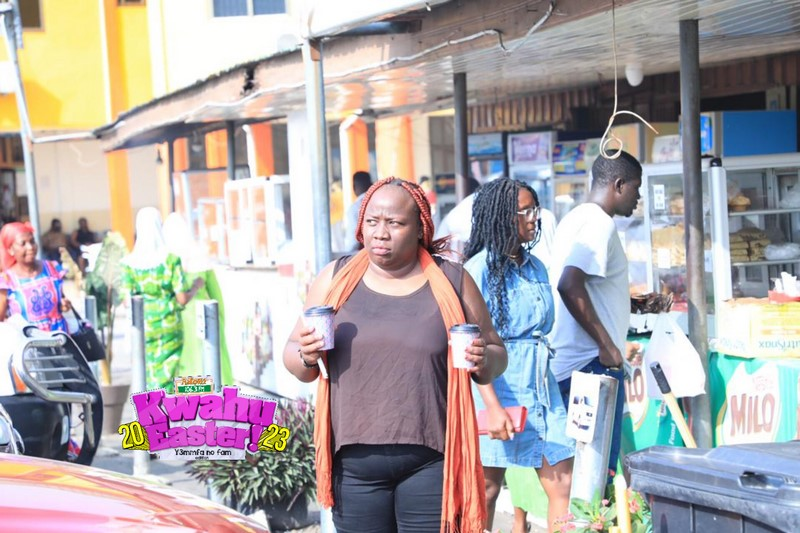 "It is this same Passover that Jesus and his family partook in and on the eve of the death of Jesus Christ he ate the last supper with his disciples.
"Easter signifies that we are mourning Jesus Christ and Kwahus, by adopting it, are saying 'we can hold a befitting funeral for Jesus'," he told the Daily Graphic.
He recalled that even as a child, Kwahus marked Easter, which was referred to as the passion of Christ (Yesu Amanehunu), to wit 'the suffering of Christ'.
"And we always said we were going to mark the suffering of Jesus Christ, so it is the funeral of Christ that we hold every year," Mr Opoku stated.
Homecoming
The Chief of Obomeng, Od33fuo Nana Effah Opinamang III, however, said: "Easter is a period during which the indigenes, who have travelled, come home to support ongoing projects.
"There are not many jobs here so many citizens have travelled to other towns and cities to work so we urge them to come home this Easter period and support projects."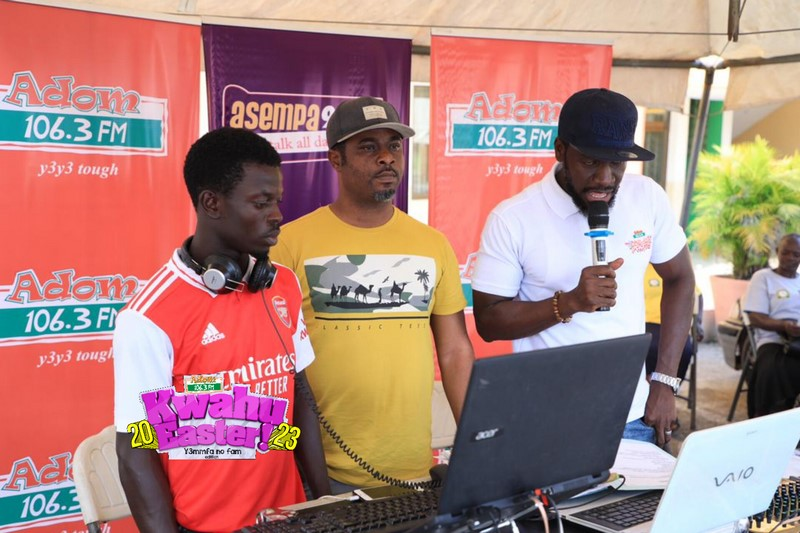 Another reason for marking Easter on the Kwahu ridge, apart from merrymaking, is to afford people who have put up houses the opportunity to open them.
"It is an opportunity to know our citizens so that if there is a need for support in any developmental projects, we can fall on them," he said.
Nonetheless, over the years, the Kwahu Easter festivities have come to be mostly associated with merrymaking, with many artistes flocking the ridge to perform at one concert or the other.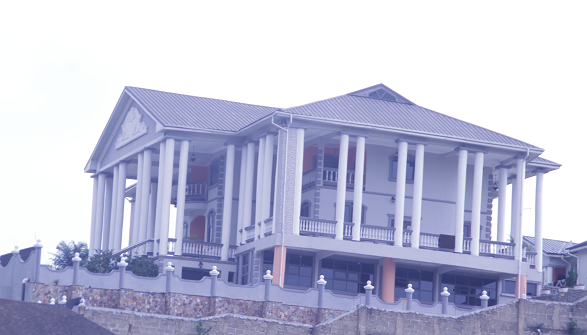 They have included Ghanaian musicians such as Kojo Antwi, Amakye Dede, Lord Kenya, Nana Tuffour, Ofori Amponsah, Slim Busterr, Kwabena Kwabena, Nana Agyeman, Batman, K. K. Fosu and Kofi Nti
Others are Daasebre Dwamena, Stone Bwoy, Kofi B, Guru, Pop Skinny, Castro, Nhyiraba Kojo, Kofi Kinata, Kuami Eugene, Shatta Wale, Bisa Kdei, Samini and Sarkodie, among other popular Ghanaian musicians.
History
Also recounting how the Kwahu Easter came into being, the Odikro of Demuni, Owusu Nyami, said: "History tells us that some time ago, Jesus and his family were going to their town for a census, which was a festival they attended regularly.
"So, we took something from that occurrence and the elders realised that our children who were scattered everywhere must also come home every year.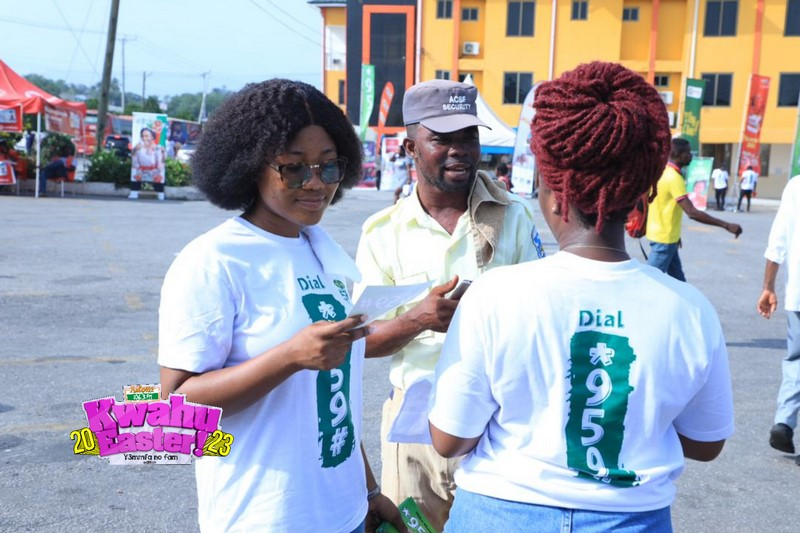 "For some people, if it were not for the annual festival, they would never come home so we chose this period for all our sons and daughters to come home.
If we come together like this, it makes people who hail from here get to know one another."
He added that it gave people the chance to see indigenes who were visiting for the first time and expressed interest in marrying them, the opportunity to approach their families to seek their hand in marriage.
"It was gradual when it started – every year we visited so it was decided to institutionalise it.
During those times, whenever we gathered, we invited popular musicians then, such as C.K. Mann, so that we would not just come home but there would also be an aspect of entertainment."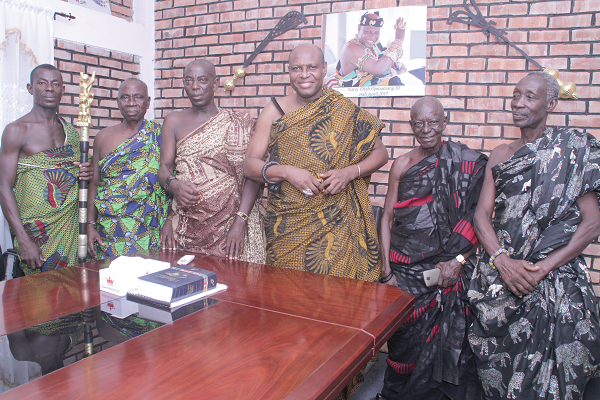 "In that way, whoever visited every year got the chance to meet family and old friends and also make merry and that is what has persisted till today.
So, when the occasion arrives, we tell all indigenes about developments home so that those who are doing well can support," he added.
Projects
In terms of proposed and ongoing projects, Nana Opinamang III disclosed at the meeting with the Daily Graphic team that a new durbar ground had been proposed, work on which was yet to take off and asked sons and daughters to offer support when work started on it.
He said a kindergarten had also been established. "Obomeng stretches to Nkawkaw and Pankese and the villages under Obomeng are more than 16. We have set aside a plot of land for a police station at Wawase, and the community will join hands with the assembly to put it up to reduce the crime rate," he said.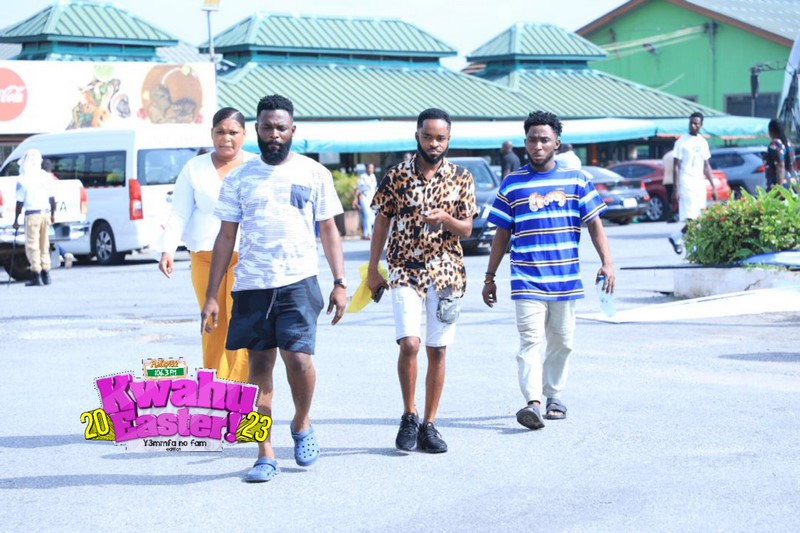 Another plan is to build a new market at Abepotia to help all those who go to Akyem.
Urging cleanliness during the Easter festivities, Nana Opinamang stated: "If we are indeed the cleanest town then we are asking for an incinerator so that we can easily burn our waste and generate power.
We can do with some assistance from some non-governmental organisations and "Whoever cuts a tree should plant 10 in their place so that we preserve the environment."
In spite of the advertisement of the Kwahu Easter being largely absent from the airwaves this year, indigenes, as well as guests, are sure to troop to the ridge this weekend, thus bringing about the legendary traffic jams on the entire stretch from Nkawkaw to Obomeng, the centre of all the celebration each year.