While fashion can seem simple, there are some tips and tricks that you can follow that can improve how you dress every day.
Some typical outfits include; jeans, t-shirts, and sweaters.
However, you may not be aware that putting in a few extra minutes while getting ready can significantly improve the way you dress.
You may not think that the way you dress has an impact on the way you are perceived by others, but studies show that putting more effort into the way you dress can help you get ahead in the workplace.
Here, some tips to help improve your fashion sense;
Make sure you have the right fit
While you may think that skipping trying on clothes before you purchase is fine, this can significantly impact how your fashion appears in the public eye.
If the clothes do not fit right, they can appear sloppy and show that you don't care about how you dress. Make sure that you try things on before you decide to keep or buy the items. Try to find a fit that is not too tight and not too large.
While wearing neutral colors works for making pieces interchangeable with any outfit, having colorful pieces can add a twist to anyone's wardrobe. Having color in your wardrobe can add color for summer, fall and spring, and can make getting dressed more interesting than wearing the same outfits every day.
Buying items with color may be difficult and uncomfortable for some people since it may not be something they usually wear, but it can be fun to incorporate fun colors into your daily outfits even if it is just by wearing colorful socks. Adding a little bit of color into your wardrobe can go a long way to making you stand out in the crowd.
Wear outfits appropriate for the occasion
Wearing outfits appropriate for the occasion is essential to improving one's fashion sense. When dressing for work, observe how those in management roles dress. Dress for the role that you want to work up to.
This will cause those in roles higher than you to take you more seriously and you will be more likely to be promoted. When going out, think about the setting and assess how to dress. If it is more casual, jeans and a sweater are fine. If going out to a fancy restaurant, you may want to opt for a dress shirt and dark jeans.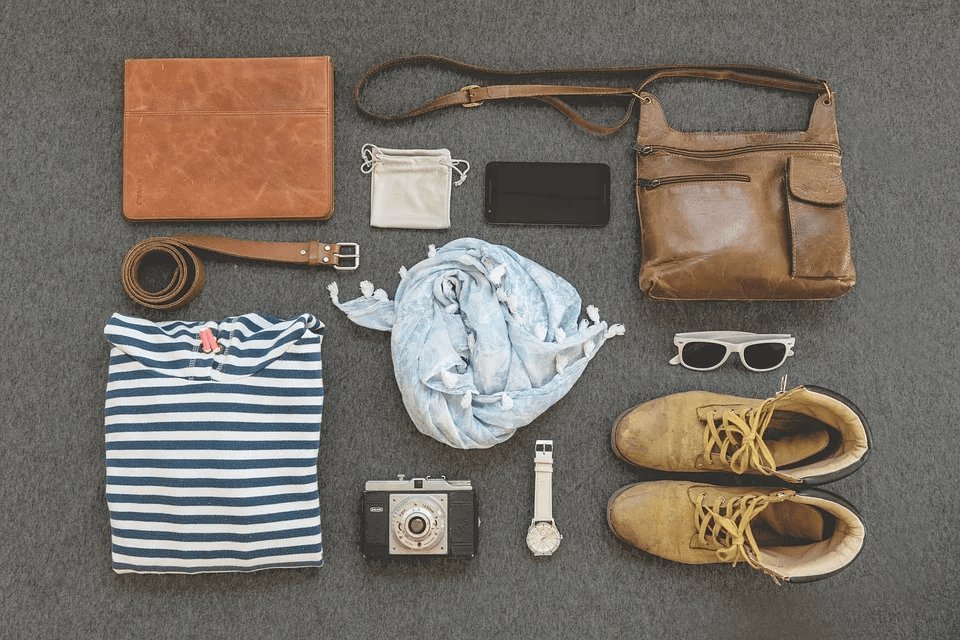 Having basic pieces that you can incorporate into any outfit is an essential part of any wardrobe. For some ideas, you should check out some clothing websites that offer basic yet trendy fashion ideas. Canoe Club offers some casual wear products that can work with any outfit.
These items can include cotton button-down shirts in a variety of neutral colors like navy, beige, gray, and white. More basics can include cardigans and pullover sweaters that can be interchanged with any outfit. Plaid and simple patterns can also be "basic" pieces.
While you may not think shoes make a difference in your outfit, they do. Shoes have the ability to dress up a casual outfit to be more dressy, but also have the ability to make your outfit more casual.
By having a pair of dress shoes and casual shoes, you can be more open to switching up your outfits for the occasion.
Buying good quality can have an impact on your fashion sense. When buying clothes, cheaper items may be more appealing, but they tend to last less time than items that are of higher quality.
Cheap items will wear holes and start to tear at the seams, which you might think people will not notice, but they will.
Lastly, accessorising your outfit will have a large impact on your appearance. Simple things like upgrading your watches and belts will make your outfit look more put together.
Belts that are old start to tear at the seams, which will cause your outfit to look not as classy.
While these tips may be overwhelming for those with little fashion sense, starting small is a step in the right direction. Start with the basics, and then move to incorporate colors and accessories into your outfits to help improve your look.
You should observe others and take cues from their outfits based on these tips. If you know people that dress with good fashion sense, you may want to ask them where they shop to get more ideas. If you follow these simple tips you should be able to improve your sense of fashion.