At least 100 people have been arrested following violent anti-government protests in the Angolan capital Luanda on Saturday.
The demonstrations were to demand a new date for local government elections that were due this year, but have been delayed due to the coronavirus pandemic, as well as to demand jobs and better living conditions.
The interior ministry secretary Salvador Rodrigues said on state television that 103 people were in detention.
He said that political party leaders were among those arrested.
The authorities said that protesters were violent – throwing stones, burning tires and damaging a fire engine.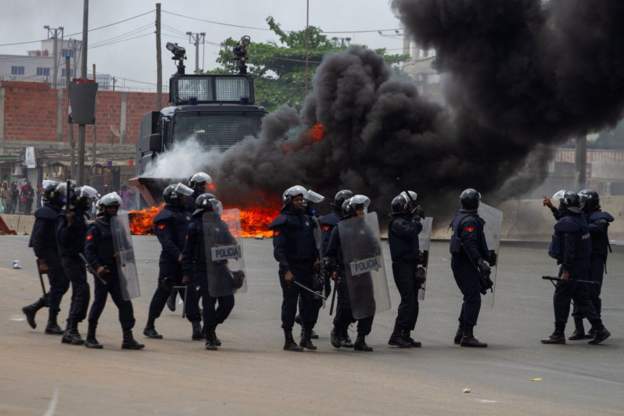 Protesters made a barricade: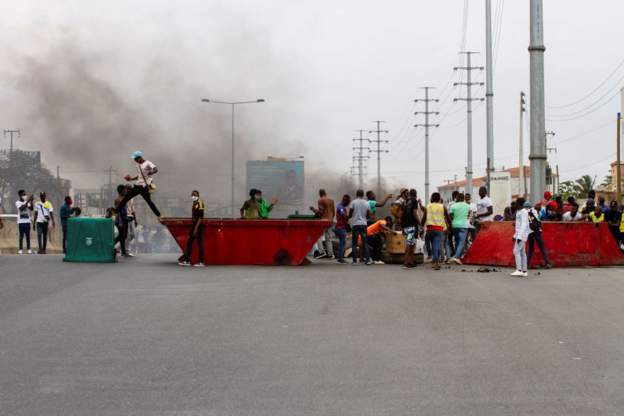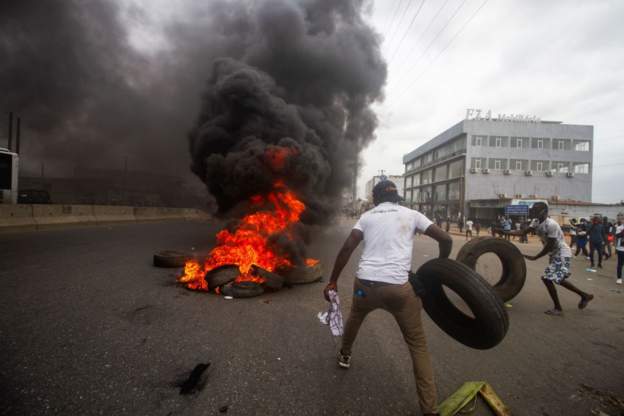 In a statement on Sunday, the main opposition party, Unita, accused police of using excessive force and demanded the "unconditional release" of all the arrested people.
The protesters are due to appear in court on Monday for arson and rioting, among other charges.